Twitter Ad Revenue Falls After Trump Buzz Fails to Drive Growth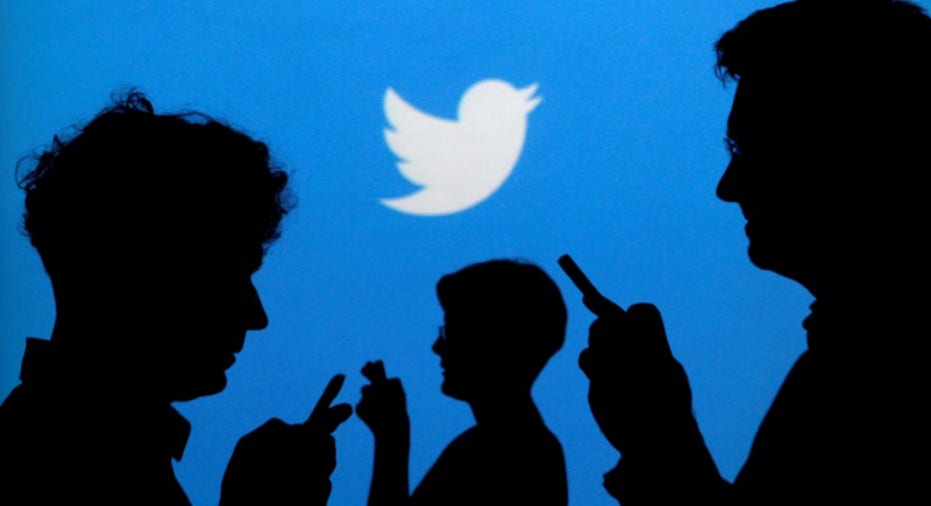 Twitter Inc (NYSE:TWTR) reported on Thursday it had more active users than a year earlier but lower advertising revenue, disappointing investors with its failure so far to translate fans such as U.S. President Donald Trump into more dollars.
Investors punished the company's shares, which fell 11.7 percent to $16.53 in morning trading.
Advertising revenue in the fourth quarter declined 0.5 percent year-over-year to $638 million, Twitter said, and the company said that advertising revenue growth would continue to lag user growth during 2017.
Total revenue grew just 1.0 percent to $717.2 million, missing analysts' average estimate of $740.1 million, according to Thomson Reuters I/B/E/S.
That was the slowest quarterly revenue growth since Twitter went public in 2013, reflecting intense competition from rival social networks such as Snap Inc's Snapchat and Facebook Inc .
"There isn't a growth story here," said Michael Pachter, a Wedbush Securities analyst.
"They have to convince advertisers that they will reach an expanding audience, or they will have trouble competing for new revenue dollars," he said.
Chief Executive Jack Dorsey asked for patience, telling analysts on a conference call that Twitter was investing in machine learning and searching for ways to engage advertisers.
"It will take time to show the results we all want to see, and we're moving forward aggressively. The whole world is watching Twitter," he said.
The user base increased 4.0 percent in the fourth quarter to 319 million average monthly active users, Twitter said. Analysts on average had expected 319.6 million, according to market research firm FactSet StreetAccount.
The company sees strong user growth continuing, Dorsey said.
Former Microsoft Corp chief executive Steve Ballmer, an investor in Twitter, said the company has to make more progress but that he likes what he is hearing from Dorsey.
"There's a very valuable service that Twitter builds, and I have confidence in it," Ballmer said on CNBC.
The fourth quarter included the U.S. presidential election in November, when Trump used Twitter to bypass traditional media and air his views to 24.3 million Twitter followers. The benefit to the company though was not readily apparent, Pachter said.
"The shocking part is that the Trump effect was zero. Their growth actually slowed during the quarter," he said.
Chief Operating Officer Anthony Noto told analysts that Trump had broadened awareness of how the platform can be used, but that Twitter cannot rely on him alone.
"The magnitude of the impressions of the platform is so large it would be very hard for an event or single person to drive sustained growth," Noto said.
San Francisco-based Twitter was abuzz with takeover chatter last year involving big names such as Salesforce.com Inc and Walt Disney Co. That speculation dissipated amid a lack of concrete offers.
Twitter was also hit by a string of executive departures in 2016, including in its products team, which had three heads in less than a year. In October, the company said it would cut 9.0 percent of its global workforce as part of a broader restructuring.
Twitter's net loss widened to $167.1 million, or 23 cents per share, in the fourth quarter ended Dec. 31, from $90.24 million, or 13 cents per share, a year earlier.
The company's adjusted profit, however, beat sharply lowered estimates.
Excluding various items, the company earned 16 cents per share in the fourth quarter, beating the average estimate of 12 cents per share.
Restructuring charges in the latest quarter ballooned to $101.2 million from $12.9 million a year earlier. (Reporting by David Ingram in New York and Supantha Mukherjee in Bengaluru; Additional reporting by Aishwarya Venugopal in Bengaluru; Editing by Saumyadeb Chakrabarty and Bernadette Baum)