Turkey's key media group to be sold to pro-Erdogan business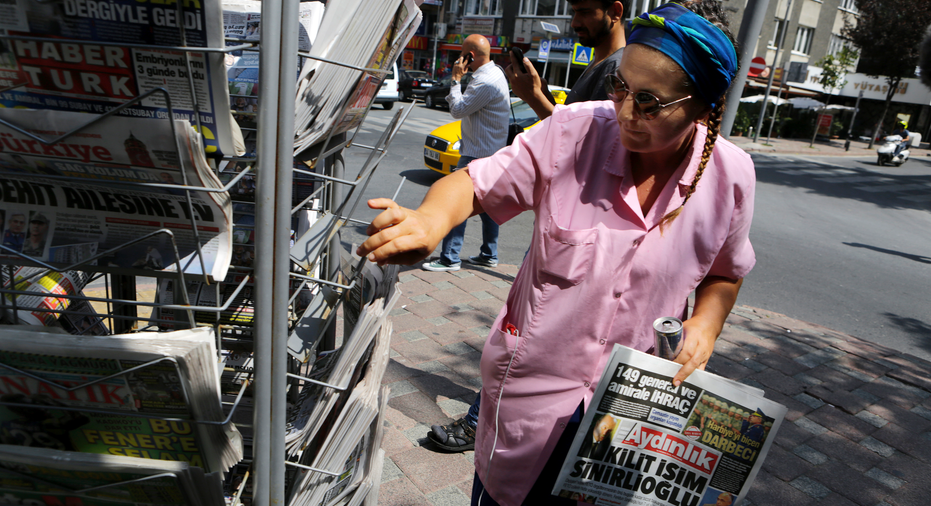 Turkey's largest media group said Thursday it is in talks with a business group close to President Recep Tayyip Erdogan for the sale of its outlets, a development that further curtails independent journalism in the country that has taken an increasingly authoritarian turn under his leadership.
In a notice to Turkey's capital markets board, Dogan Holding said it was negotiating the sale of outlets — including flagship Hurriyet newspaper, the mass-circulation daily Posta, CNN-Turk and Kanal D television channels and Dogan New Agency — to Demiroren Holding. Dogan Holding said the sale was worth $890 million.
Dogan news outlets were among the few relatively independent media in a landscape that is dominated by TV stations and newspapers allied with Erdogan. If a deal is reached, Dogan-owned media would be the latest outlets to end up in the hands of businesses close to the president.
"This will lead to the complete disappearance of the mainstream media and for the media to speak with just one voice," said Nazmi Bilgin, who heads the Ankara-based Journalists Association. "We are deeply concerned for the Turkish press and freedom of press."
There was no immediate government comment.
The possible sale is widely seen as a culmination of a long-standing battle between the government and Dogan Holding's owner, Aydin Dogan, who also has business interests in energy and real estate.
In a message to employees, Aydin Dogan confirmed that his company had signed a "preliminary protocol" with Demiroren Holding.
"At this stage, I have decided to voluntarily put an end to my profession as a publisher," he said.
The media magnate was slapped with a multi-billion tax fine in 2009 that forced him to sell Milliyet and Vatan newspapers to Demiroren Holding.
The fine had a chilling effect on media organizations. Keen not to fall afoul of the government, news outlets fired journalists critical of the government and trimmed critical reporting.
Erol Onderoglu, the Turkey representative of Reporters Without Borders said the sale of Dogan Holding "means the death of pluralism and independent journalism in Turkey's mainstream media.
"The government now has complete control of the media in the run-up to general elections in 2019," he added.
Erdogan has further tightened his grip on media since a failed military coup in 2016 blamed on a network of followers of U.S.-based Muslim cleric Fethullah Gulen.
More than 150 journalists are in jail, mostly on terrorism-related charges, while over 150 media outlets, from broadcasters to newspapers and magazines, have been shut down for alleged links to terror groups, leaving thousands unemployed.
The government insists the journalists have been jailed for criminal activity, not journalistic work.