Turkey to seize assets of gold trader testifying in US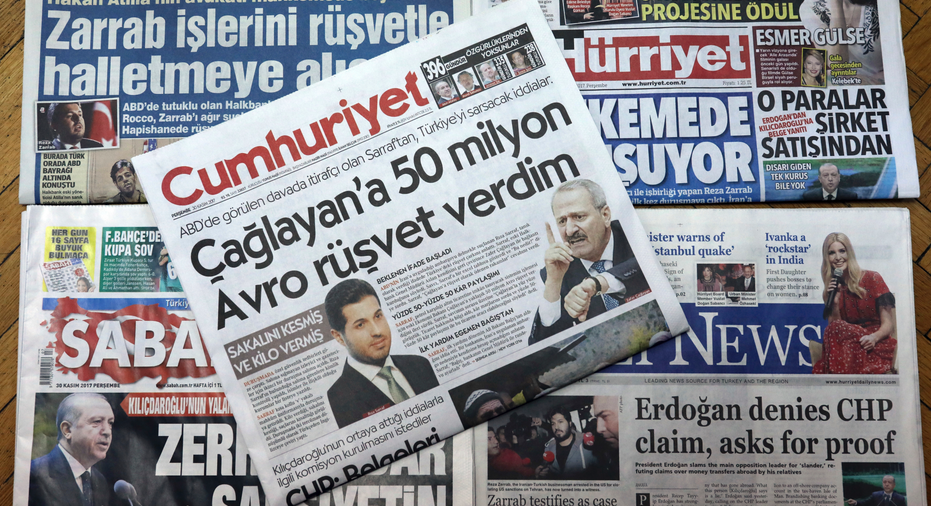 Turkish prosecutors have ordered the seizure of assets of a wealthy Turkish-Iranian businessman who is the star witness in the U.S. trial of a Turkish banker charged with violating sanctions against Iran.
Turkey's official Anadolu Agency said late Friday that Istanbul prosecutors demanded the seizure of the assets of gold trader Reza Zarrab and 22 others as they investigate claims of "espionage for a foreign country" and an "attempt to smuggle assets."
Zarrab has been testifying in New York on his efforts to evade U.S. sanctions against Iran, in which he said he bribed the ex-manager of state-owned Halkbank and an ex-economy minister.
Halkbank executive Mehmet Hakan Atilla, jailed in the U.S., has pleaded not guilty to charges alleging he was Zarrab's fixer for moving Iranian money through world banks.