Trump's pick for labor secretary hired undocumented worker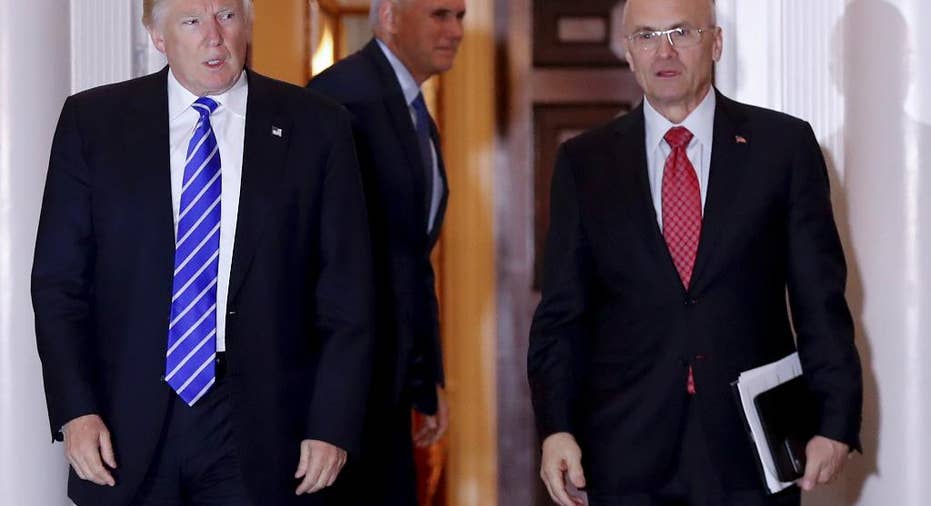 President Donald Trump's nominee for labor secretary said Tuesday that a housekeeper he had previously employed at his home was an undocumented worker, potentially complicating his efforts to get confirmed.
Andrew Puzder said in a statement that he and his wife employed a housekeeper for a few years and they were unaware she was not legally permitted to work in the U.S.
"When I learned of her status, we immediately ended her employment and offered her assistance in getting legal status," Puzder said. "We have fully paid back taxes to the IRS and the State of California."
Puzder, a fast food chain executive, is one of several Cabinet picks by Trump who has yet to be confirmed and this latest revelation could potentially throw his efforts off course. Democrats and their allies have already been rushing to exploit Puzder's record opposing a big increase in the minimum wage, overtime rules and more as they question how well he would advocate for American workers.
Puzder outsourced his fast-food company's technology department to the Philippines, a move that contradicts Trump's vow to keep American jobs in the U.S.
A filing with the Labor Department on Puzder's company — and a spokesman's acknowledgement that CKE continues to use the IT operation in the Philippines — provides a window into a key contradiction raised by the nomination.
Trump has blasted, threatened and tried to charm American companies that have moved jobs overseas or consider it, saying he's sticking up for American workers who aren't feeling the economic recovery and form his political base.