Trump's 'Make America Great Again' Mantra is Making Small Caps Great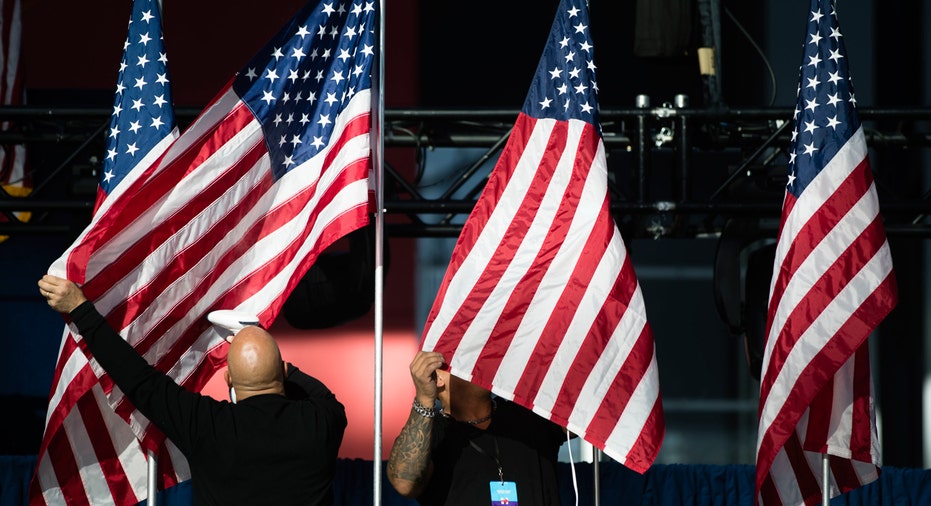 On the campaign trail, Donald Trump touted the "Make America Great Again" slogan, and as he eases into the Oval Office, the president elect could enact policies that adhere to his America first motto, bolstering smaller U.S. domestic stocks and exchange traded funds.
Many anticipate Trump will enact expansionary fiscal policies to help boost economic growth and inflation. The planned fiscal policies may be even more expansive than what previously imagined under Hillary Clinton.
Specifically, investors are looking to Trump to make good on spending pledges for the country's infrastructure during the campaign trail. Moreover, Trump has denounced the military-spending cuts that were enacted under budget sequestration, which leaves room for the president elect to reverse the trend and support expanding the U.S. military.
Meanwhile, the expansionary fiscal policies have fueled inflation expectations, which have in turn raised bets on a Federal Reserve interest rate hike and strengthened the U.S. dollar. Consequently, with a stronger U.S. dollar, large-cap stocks may underperform as many large exporters find it harder to sell goods to foreign markets. Moreover, a stronger dollar or weaker foreign currencies would diminish revenue from multi-national companies with a large international footprint.
All in all, market observers have taken this renewed focus on the domestic economy as a boon for smaller U.S. companies, with small-cap and mid-cap U.S. stocks outperforming the large-cap category. For example, the benchmark Russell 2000 Index of small-cap stocks has surged 9.0% and the S&P MidCap 400 Index increased 5.3% over the past week while the S&P 500 Index gained 1.6%.
Among the best performing broad small-cap ETFs, the Guggenheim S&P Smallcap 600 Pure Value ETF (NYSEArca: RZV) led gains, rising 14.3% over the past week. RZV targets companies that exhibit the value characteristic but focuses on the smaller companies taken from the S&P SmallCap 600 benchmark. The fund is also heavy on industrials 28.6%, consumer cyclical 14.3% and basic materials 14.3%, which may benefit from Trump's endorsement of the infrastructure sector.
The First Trust Dow Jones Select MicroCap ETF (NYSEArca: FDM) advanced 12.7% over the past week. FDM focuses on some of the smallest U.S. companies, tracking the Dow Jones Select Microcap Index, which is comprised of securities whose market capitalization from the bottom two deciles of NYSE stocks. FDM includes a hefty 46.7% tilt toward the financials sector, which has strengthened on hopes that Trump would roll back strict Dodd-Frank regulations placed on the banking sector.
The Oppenheimer Small Cap Fund (NYSEArca: RWJ) also gained 11.5% over the past week. The ETF follows a rules-based, disciplined smart beta indexing methodology to improve its performance return through weighting each security in the underlying index by top line revenue. Components are then rebalanced every quarter to keep the Revenue-Weighted indices in line with the companies' most recently reported revenue levels. RWJ also includes hefty tilts toward cyclical sectors that benefit from fiscal spending, including consumer discretionary 22.8% and industrial 19.7%.
ETF investors have already piled into the small-cap category in the wake of Trump's victory. Over the past week, the iShares Russell 2000 ETF (NYSEArca: IWM), the largest ETF tracking small-cap stocks, attracted $4.5 billion in net inflows and its rival iShares Core S&P Small-Cap ETF (NYSEArca: IJR), which follows the S&P SmallCap 600 Index, saw $633 million in net inflows, according to XTF data.
This article was provided courtesy of our partners at etftrends.com.