Trump versus the world: A look at America's trade disputes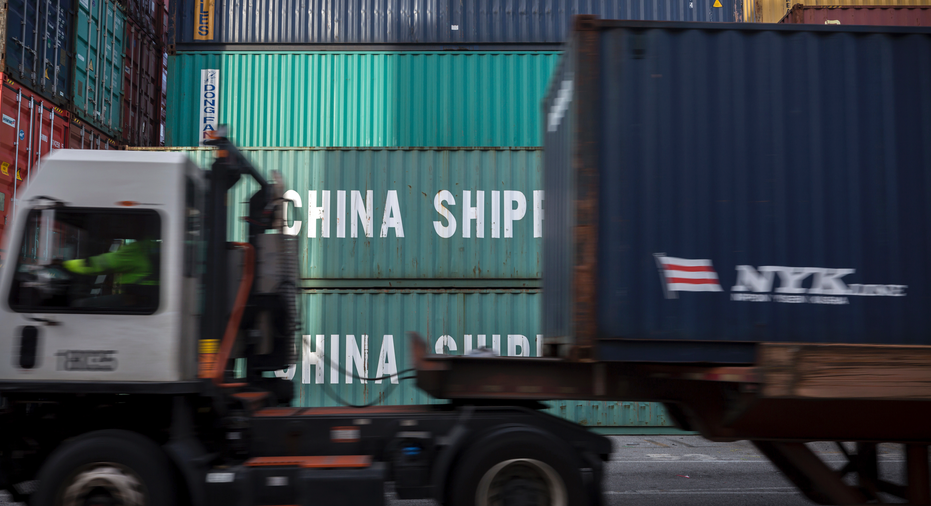 President Donald Trump is fighting trade battles in all directions, not just with China.
Trump ran for the White House on a vow to reverse decades of U.S. policy by scrapping deals that he said put American manufacturers at a competitive disadvantage and by forcing U.S. trading partners to shrink their trade surpluses with the United States.
Here's a look at the major trade disputes the president has pursued:
___
THE U.S.-CHINA TRADE WAR
Trump on Friday slapped tariffs on $34 billion in Chinese imports, and Beijing fired back by taxing an equal amount of U.S. products. Trump has threatened to significantly raise the ante by eventually taxing up to $550 billion in Chinese products, which is actually more than the $506 billion in goods China shipped to the United States last year.
The administration accuses China of using predatory practices in a push to overtake U.S. technological dominance. These practices include cyber-theft and coercing American companies into transferring their technology to Chinese partners as a condition of access to China's market.
The dispute could be hard to resolve. The U.S. is effectively requiring Chinese leaders to abandon or scale back a high-tech push that they consider vital to their country's future.
___
THE STEEL SPAT
Trump has enraged such U.S. allies as the European Union, Canada and Mexico by hitting them — and just about everyone else — with a 25 percent tariff on imported steel and a 10 percent tariff on imported aluminum. What galls them most is the president's justification: Using a little-used weapon in U.S. trade law, he has declared that the imported metals are a threat to America's national security.
The steel and aluminum tariffs have drawn retaliation from a host of U.S. trading partners. The EU targeted American exports that could inflict political pain, including bourbon (a product produced in Kentucky, home state of Senate Majority Leader Mitch McConnell, and Harley-Davidson motorcycles, made in Wisconsin, home state of House Speaker Paul Ryan.
___
THE NAFTA REWRITE
On the campaign trail, Trump attacked the 24-year-old North American Free Trade Agreement with Canada and Mexico as unfair to the United States. The pact eliminated most trade barriers among the three countries. It opened markets for U.S. farmers but led some American automakers to shift production to low-wage Mexico and to then ship cars back to the United States duty-free.
Trump vowed to either negotiate a better deal or abandon NAFTA. Abandoning NAFTA, though, would disrupt the complex supply chains that manufacturers have built across the bloc's borders and likely drive up U.S. car prices.
The negotiations began in August but have stalled over U.S. demands designed to discourage investment in Mexico and to shift auto production back to the United States. Trump's attempt to use the steel and aluminum tariffs to pry concessions from the Mexicans and Canadians proved futile.
Trump this month said he doubted he could achieve a deal he likes until after the U.S. midterm elections in November.
___
AUTO WARS
Reprising the tactic he used against steel and aluminum imports, Trump in May ordered the Commerce Department to investigate whether imported vehicles and auto parts pose a threat to U.S. national security that justifies tariffs. The proposal drew scorn from economists and European officials.
Trump sometimes changes his justification for seeking auto tariffs. In a tweet last month, he complained about EU trade barriers and warned that "if these Tariffs and Barriers are not soon broken down and removed, we will be placing a 20% Tariff on all of their cars coming into the U.S. Build them here!"
German Chancellor Angela Merkel, seeking to avoid a trade war, has expressed support for eliminating the EU's auto tariffs.