Trump Twitter crosshairs: The companies singled out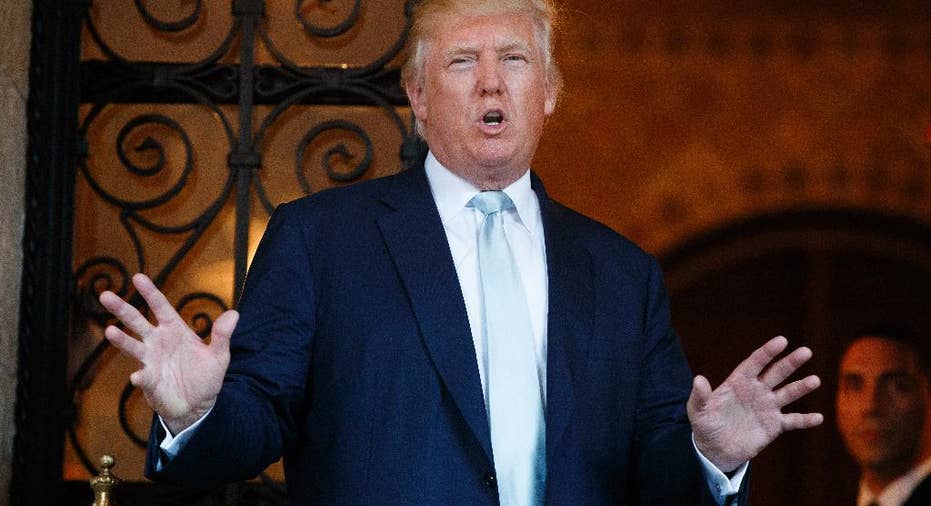 Donald Trump has singled out a number of companies individually before and after winning the U.S. presidential election. Here's a quick rundown of the businesses he's targeted and what he has said.
Amazon
"If @amazon ever had to pay fair taxes, its stock would crash and it would crumble like a paper bag. The @washingtonpost scam is saving it!" Trump tweeted on Dec. 7, 2015.
Carrier
"Big day on Thursday for Indiana and the great workers of that wonderful state. We will keep our companies and jobs in the U.S. Thanks Carrier." Trump tweeted on Nov. 29, 2016.
Ford Motor Co.
"Just got a call from my friend Bill Ford, Chairman of Ford, who advised me that he will be keeping the Lincoln plant in Kentucky - no Mexico. I worked hard with Bill Ford to keep the Lincoln plant in Kentucky. I owed it to the great State of Kentucky for their confidence in me!" Trump said in a series of tweets on Nov. 17, 2016
Lockheed Martin Corp. and Boeing Co.
"Based on the tremendous cost and cost overruns of the Lockheed Martin F-35, I have asked Boeing to price-out a comparable F-18 Super Hornet!" Trump tweeted on Dec. 22, 2016.
"Boeing is building a brand new 747 Air Force One for future presidents, but costs are out of control, more than $4 billion. Cancel order!" Trump tweeted on Dec. 6, 2016.
General Motors Co.
"General Motors is sending Mexican made model of Chevy Cruze to U.S. car dealers-tax free across border. Make in U.S.A. or pay big border tax!" Trump tweeted on Jan. 3, 2017.
Macy's Inc.
"Good news, disloyal @Macys stock is in a total free fall. Don't shop there for Christmas!" Trump tweeted on Dec. 4, 2015.
T-Mobile US
.@JohnLegere @TMobile John, focus on running your company, I think the service is terrible! Try hiring some good managers. Trump tweeted on Nov. 15, 2015
Rexnord
"Rexnord of Indiana is moving to Mexico and rather viciously firing all of its 300 workers. This is happening all over our country. No more!" Trump tweeted on Dec. 2, 2016.
Businesses in General
"The U.S. is going to substantialy reduce taxes and regulations on businesses, but any business that leaves our country for another country, fires its employees builds a new factory or plant in the other country, and then thinks it will sell its product back into the U.S....without retribution or consequence, is WRONG! There will be a tax on our soon to be strong border of 35% for these companies...wanting to sell their product, cars, A.C. units, etc., back across the border. This tax will make leaving financially difficult, but...but these companies are able to move between all 50 states and negotiate a tax free deal! Our country cannot keep losing these jobs, & won't. These companies are able to move between all 50 states, with no tax or tariff being charged. Please be forewarned prior to making a very....expensive mistake! THE UNITED STATES IS OPEN FOR BUSINESS." Trump said in a series of tweets on Dec. 4, 2016.