Trump to present vision for U.S. strategy in Afghanistan war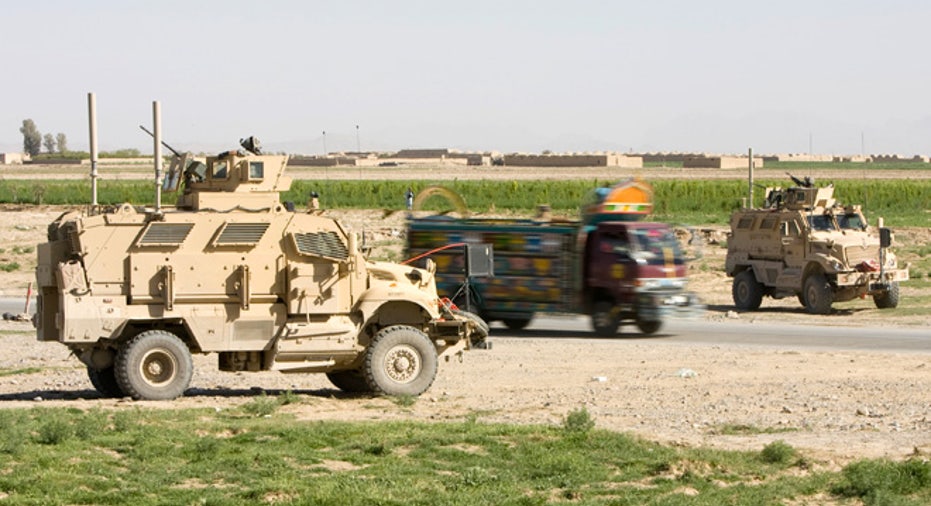 It will be President Donald Trump's turn on Monday to address a problem that vexed his two predecessors when he details his strategy for the war in Afghanistan, America's longest military conflict.
In a prime-time speech to the nation, Trump may announce a modest increase in U.S. troops, as recommended by his senior advisers.
Trump has long been skeptical of the U.S. approach in the region, where the Afghan war is in its 16th year.
He announced a strategic review soon after taking office in January and has privately questioned whether sending more troops was wise, U.S. officials said.
"We're not winning," he told advisers in a mid-July meeting, questioning whether Army General John Nicholson, the top U.S. commander in Afghanistan, should be fired, an official said.
Trump, who on Sunday ended a two-week working vacation at his Bedminster, New Jersey, golf club, reached his decision on Afghanistan after lengthy talks with his top military and national security aides at Camp David, Maryland, on Friday.
A White House statement on Sunday said Trump would "provide an update on the path forward for America's engagement in Afghanistan and South Asia."
A senior administration official said the likeliest outcome was that Trump would agree to a modest increase in U.S. troops. Current U.S. troop numbers are about 8,400.
The United States invaded Afghanistan in October 2001 after the Sept. 11 attacks on New York and Washington, and overthrew the Islamist Taliban government. But U.S. forces have remained bogged down there through the presidencies of George W. Bush, Barack Obama and now Trump.
"I took over a mess, and we're going to make it a lot less messy," Trump said when asked about Afghanistan earlier this month.
TALIBAN THREAT
Defense Secretary Jim Mattis has argued that a U.S. military presence is needed to protect against the ongoing threat from Islamist militants.
Afghan security forces have struggled to prevent advances by Taliban insurgents. The war stymied the Obama administration, which committed an increase of tens of thousands of U.S. troops to reverse Taliban gains, then committed to a troop drawdown, which ultimately had to be halted.
Earlier this year, Trump gave Mattis the authority to set troop levels in Afghanistan, opening the door for future troop increases requested by Nicholson. The general, who leads U.S. and international forces in Afghanistan, said in February he needed "a few thousand" additional forces, some potentially drawn from U.S. allies.
U.S. military and intelligence officials are concerned that a Taliban victory would allow al Qaeda and Islamic State's regional affiliate to establish bases in Afghanistan from which to plot attacks against the United States and its allies.
One reason the White House decision has taken so long, two officials who participated in the discussions said on Sunday, is that it was difficult to get Trump to accept the need for a broader regional strategy that included U.S. policy toward Pakistan before making a decision on whether to send additional forces to Afghanistan.
Both officials, speaking on condition of anonymity, declined to disclose Trump's decisions on troop levels and Pakistan policy before he does.
The difficulty in reaching a decision was compounded, the two officials said, by the wide range of conflicting options Trump received.
White House national security adviser H.R. McMaster and other advisers favored accepting Nicholson's request for some 4,000 additional U.S. forces.
But recently ousted White House strategic adviser Steve Bannon had argued for the withdrawal of all U.S. forces, saying that after 16 years, the war was still not winnable, U.S. officials said. Bannon, fired on Friday by Trump, was not at the Camp David meeting.
The officials said that another option examined was shrinking the U.S. force by some 3,000 troops and leaving a smaller counterterrorism and intelligence-gathering contingent to carry out special operations and direct drone strikes against the Taliban.
Proponents argued that option was less costly in lives and money and would add less to the damage already inflicted on U.S. special operations forces by the long-running battles in Afghanistan, Iraq, Somalia and Syria.
(Additional reporting by Idrees Ali traveling with Mattis in Amman; Writing by James Oliphant; Editing Peter Cooney.)