Trump Surge Sends Investors to Gold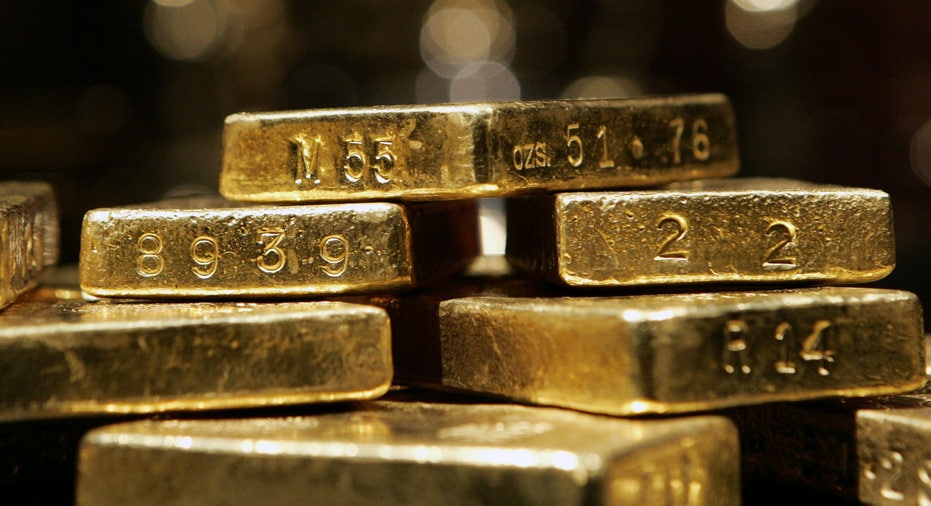 As Donald Trump climbs in the polls, gold prices are following suit.
The yellow metal returned to the $1,300-an-ounce milestone for the first time since early October, closing Friday at $1,303.30 an ounce, a 2.2% weekly gain. The safe-haven investment has risen five of the last seven sessions and is closing in on a 52-week high of $1,364 an ounce.
Meanwhile, the S&P 500 posted red ink on nine consecutive days for the first time since 1980.
Trump has made jobs, taxes and the economy cornerstones of his campaign. Still, investors are expressing uncertainty over how a victory for the Republican nominee, a real-estate mogul with no prior political experience, would play out.
The CBOE Volatility Index (CBOE:VIX), commonly called the VIX, jumped 1.95% on Friday and was up 36% for the week, another sign that investors have grown more skittish over the Nov. 8 vote with Clinton and Trump in a tight race.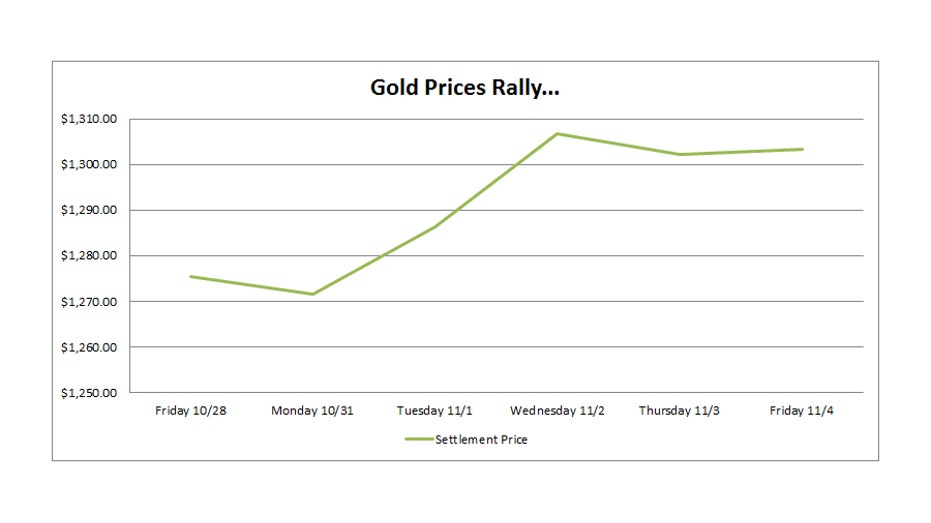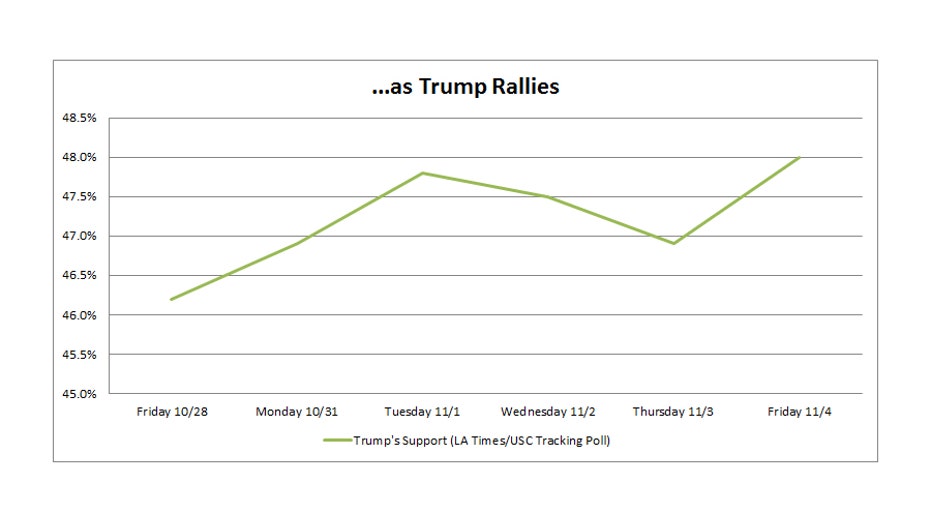 According to the latest Fox News poll, Trump is now trailing by a mere two points to Democratic nominee Hillary Clinton, 45% to 43%. Trump has closed the gap with Clinton or taken the lead in several battleground states like Colorado, Pennsylvania, North Carolina and New Hampshire, based on polls released this week.
Trump captured momentum in the race after the FBI informed Congress that it restarted its investigation into Clinton's use of a primary email server during her tenure as Secretary of State. FBI agents are also investigating pay-to-play allegations involving the Clinton Foundation.
The rally in gold prices also coincided with a surprise ruling in the U.K., where a high court said the nation's exit from the European Union must go up for a vote in Parliament.