Trump reaches deal with Boeing on new presidential planes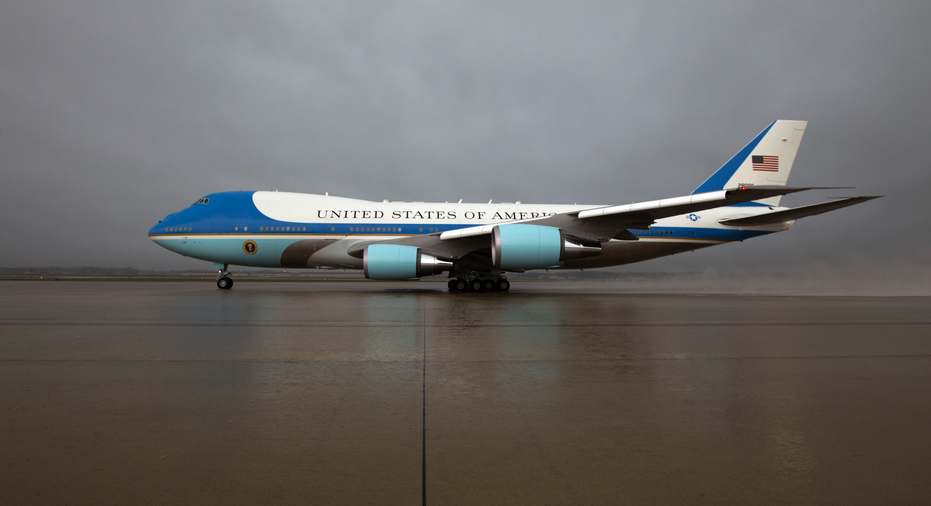 President Donald Trump has reached an informal deal with Boeing to provide the next generation of presidential aircraft, the White House says.
Deputy press secretary Hogan Gidley said Tuesday that the president negotiated a $3.9 billion "fixed-price contract" for the new planes, known as Air Force One when the president is on board. It follows years of negotiations between Boeing and the U.S. Air Force — and Trump's personal intervention since his election.
In December 2016, Trump tweeted that costs for the program were "out of control, more than $4 billion." He added, "Cancel order!"
Boeing chief executive Dennis Muilenburg met multiple times with Trump to discuss the Air Force One contract, most recently last week.
Boeing, in a statement, said it is "proud to build the next generation of Air Force One, providing American Presidents with a flying White House at outstanding value to taxpayers."
"President Trump negotiated a good deal on behalf of the American people," it said.
Gidley said the agreement would save taxpayers more than $1.4 billion, but it remains unclear exactly how that number was calculated.
The White House said the cost estimate had risen to over $5 billion for the two airplanes, but did not provide any documentation to illustrate that claim.
The agreement includes the two 747-800 aircraft and the cost of modifying the commercial planes with the equipment needed to support the president, including external stair, large galleys and a secure communications suite. Other modifications include electrical power upgrades and adding a medical facility, an executive space and a self-defense system.
As an example of the unusually high costs associated with Air Force One, the Pentagon announced in December that Boeing was given a $23.7 million contract to design, make and install refrigerators for the president's planes.
The White House said the deal would put Boeing on the hook for cost overruns. In 2011, Boeing agreed to a $4.9 billion fixed-price contract with the Air Force for a refueling tanker, the KC-46. Through late last year, cost overruns had reached about $2.9 billion in pretax costs.
Trump has been pushing to get the planes airborne by 2021, in time for a possible second term, but the timing will likely depend on the U.S. Air Force. Boeing should have the planes ready by early 2021, according to a person familiar with the program. But the Air Force typically spends as long as three years testing the planes once they're completed. Trump has been pushing for a shorter test period, said the person, who spoke on condition of anonymity to discuss internal deliberations.
Loren Thompson, a defense analyst at the Lexington Institute, said he thinks Trump got a good deal from Boeing because the company wants good relations with the government, its most important customer.
Boeing sells military planes and NASA rockets to the U.S. government, and it relies on the Export-Import Bank to help finance the sale of commercial jets to airlines around the world.
"Boeing needs him for a lot of much bigger business concerns," Thompson said. "If Boeing had to take a loss on this to make the president happy, I think they would do it."
The Chicago-based company was stung — it's stock even tumbled for a few hours — when then-President-elect Trump tweeted in December 2016 that Boeing's Air Force One contract should be canceled.
Since then, Thompson said Muilenburg has assiduously courted Trump — "better than anybody."
__
Koenig reported from Dallas, Texas.