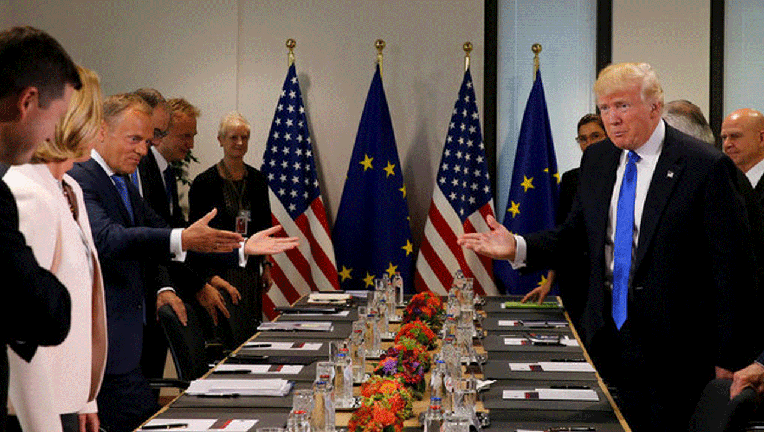 U.S. President Donald Trump told European Union officials on Thursday that he is worried Americans may lose jobs as a result of Britain leaving the EU, an EU source said.
In a meeting in Brussels with Donald Tusk and Jean-Claude Juncker, respectively presidents of the European Council and Commission, Trump "expressed concern that jobs in the U.S. would be lost because of Brexit", the source said.
Trump irritated EU leaders during his election campaign last year by hailing Brexit and suggesting other countries might follow Britain out of the 28-nation bloc. However, EU officials believe he has come to a greater appreciation since taking office of the value of European integration to U.S. interests.
U.S. business leaders have generally supported the way that the EU's single market rules offer efficiencies for U.S. exporters and services firms selling into the continent.
(Reporting by Alastair Macdonald; Editing by Louise Ireland)