Trump in Asia: US seafood prices on the line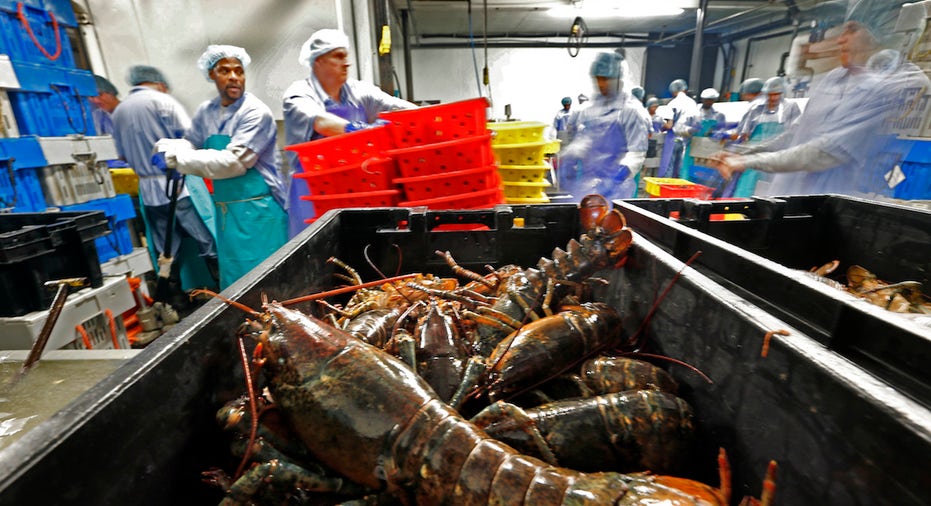 While President Donald Trump continues his five-country tour through Asia, the U.S. Senate Banking Committee voted to advance new financial sanctions against North Korea on Tuesday, and one U.S. industry is looking on with bated breath: the seafood sector.
The fishing industry relies heavily on the People's Republic of China, Japan and other Asian countries for ingredients, raw materials, and as both import and export markets for goods.
In September alone, the U.S. imported more than $26.7 million worth of fish from Japan and more than $230 million from China, in addition to $46.6 million from Hong Kong, according to the National Oceanic Atmospheric Administration's Office of Science and Technology. Exports to Japan totaled nearly $135 million during the same time frame, while $197 million worth of goods were shipped to China.
"Much of the U.S. supply chain comes out of Asia," Robert Bleu, president of America's leading seafood wholesaler True World Foods, told FOX Business. "So we're right in the middle of this thing."
Tensions in the region are palpable. The contracts of outsourced North Korean workers, many of whom work in the fishing industry, are being scrutinized, as the U.S. and its allies ramp up pressure on Pyongyang over its nuclear weapons program. It is a federal crime in the United States to buy products from companies that employ outsourced North Korean workers because the majority of the profits these contracted workers make are sent back to the North Korean government, a system that has been referred to by the United States as "modern day slavery."
Bleu said one of the biggest seafood companies in America sent an employee over to the People's Republic of China to verify that its facilities had no North Korean employees. Bleu has been asking his suppliers the same question, wondering whether True Foods also should send an auditor over for independent verification.
While sanctions, like the ones moving through Congress this week, have largely targeted financial institutions, Bleu is worried any escalation could lead to backlash for his industry.
"Fish and agriculture are like the normal whipping boys of trade disputes," he said, noting that when the U.S. put sanctions on Russia for its annexation of Crimea in 2014, Russian President Vladimir Putin swiftly responded by banning U.S. seafood and other food products. "A big worry for us would be does the pressure squirt out into tit-for-tat trade retaliation, [of] which the U.S. fish industry would be a likely recipient?"
President Trump has floated the idea of putting secondary sanctions on countries that do business with North Korea, for example, which would affect the U.S. fishing industry and even prices for consumers.
"China is by far, by far, by far the largest fish farmer in the world," Bleu said. "[They provide] a lot of imports to the U.S., [so any major trade changes there] would lead to significantly higher seafood prices."
The president is scheduled to meet with Chinese President Xi Jinping in Beijing on Wednesday, according to the White House. Trade has been a big point of contention between the two since Trump assumed office, however, the countries are expected to announce a new joint investment venture worth billions of dollars this week.
Still, until the situation with North Korea comes to a "peaceful resolution," Bleu and others in his industry are game planning worst-case scenarios.
"Food is [an] easy [target] … in most of these trade disputes, so we're worried what could happen," he said. "It's a very pressurized environment."