Trump huddles with airline executives at the White House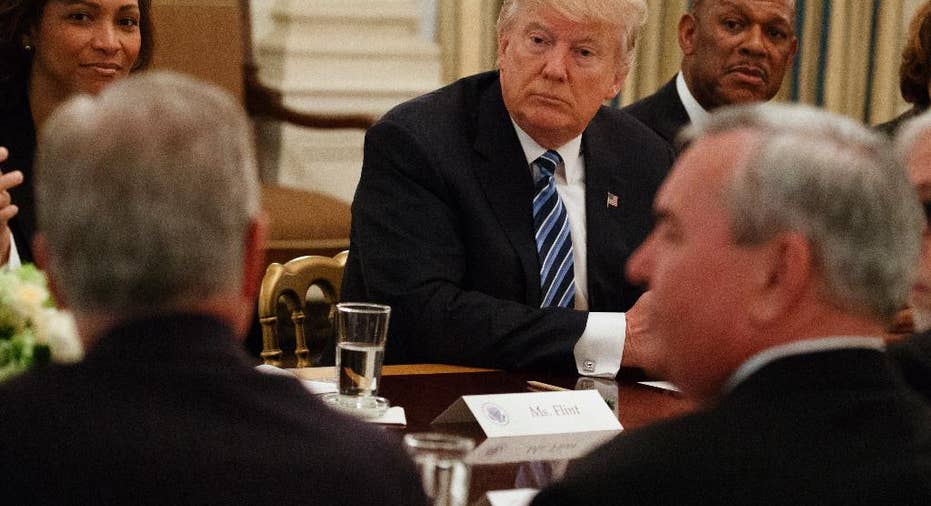 President Donald Trump says he wants airline travelers to have the best service with minimal delays.
Trump is speaking at the start of a meeting with the chief executives of several airlines, including American, Delta, United and Southwest. Executives from air cargo companies were also invited to the breakfast meeting with the president.
Trump told the executives that believes the Federal Aviation Administration should be headed by a pilot. He says he hears airline systems are "out of whack."
Airline officials were unhappy with the confusion surrounding the rollout of Trump's refugee and immigration ban, which is currently caught up in the court system. It's unclear whether the executives plan to raise their concerns with the president.