Trump choice for Fed could prove to be key friend for banks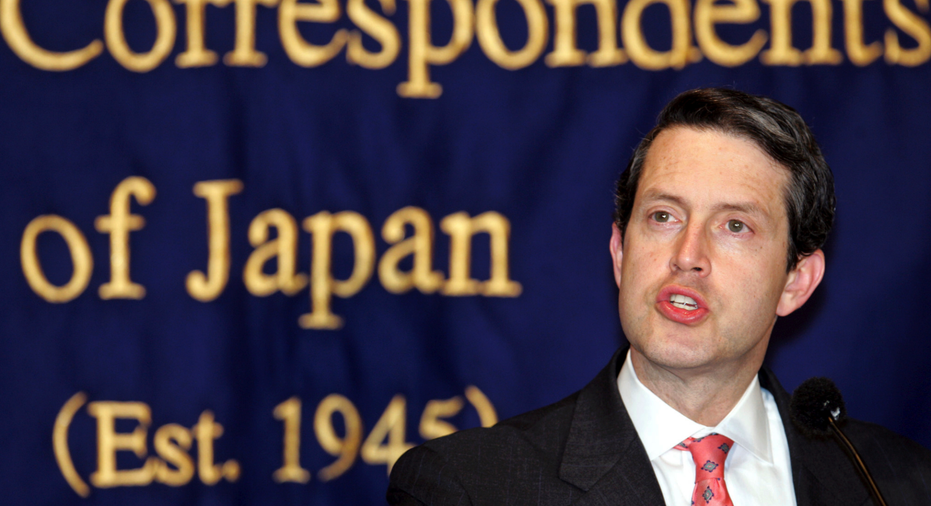 President Donald Trump's choice of a key player in his drive to scale back financial rules would likely push to relax regulations on community banks, ease restrictions on some speculative trading and soften annual tests of big banks' health.
Still, Randal Quarles, Trump's nominee to be the Federal Reserve's vice chair for bank supervision, would have to collaborate with other Fed officials — notably Chair Janet Yellen — who favor tight regulation to prevent another financial crisis like the one that erupted in 2008.
A Senate committee will hold a confirmation hearing Thursday for Quarles. He is expected to eventually win the panel's approval, after which the nomination will go to the full Senate, with confirmation all but assured. The nominee, who now co-heads an investment firm, was a senior Treasury official under both Bush presidencies.
Trump's selection of Quarles marks one of his first efforts to reshape the powerful central bank, which he had criticized during his campaign for its low-interest rate policies, which he said were helping Democrats. Trump has two other vacancies to fill on the Fed's seven-member board of governors — and likely more to come next year, when the terms of both Yellen and Vice Chair Stanley Fischer expire. Both were appointed by President Barack Obama.
How closely Quarles would push Trump's deregulatory agenda at the Fed remains unclear. The president's style of seeming to expect loyalty from the people he's named to key federal positions runs counter to the Fed's tradition. The central bank has long asserted independence from the White House. The Fed governors cloistered in the central bank's marble headquarters in Washington set interest-rate policy and help supervise Wall Street mega-banks and other huge financial institutions.
The Fed's regulators are, for example, empowered to fine banks for failing to prevent money laundering through their accounts. They also subject the biggest U.S. banks to annual "stress tests" of their ability to withstand a severe recession.
And the Fed writes scores of rules governing banks. They include requirements for how much capital big banks must build as cushions against losses. Since 2010, most of the rules have come from the Dodd-Frank oversight law, which was enacted after the 2008 crisis. The law is intended to restrain major banks — which received taxpayer bailouts after the crisis — from engaging in the kind of reckless actions that ended up costing millions of Americans their jobs and homes.
That's where Quarles comes in. He would be the Fed's first official chief of bank supervision. The Republicans have long condemned Dodd-Frank, arguing that it's shackled banks, stifled lending and dampened economic growth. The Treasury Department last month urged far-reaching changes to soften Dodd-Frank's rules.
As a Wall Street lawyer, Quarles worked on mergers of big firms — including one that created JPMorgan Chase. In a column in the Wall Street Journal last year, he warned against "arbitrarily taking an ax to big banks and irreparably damaging the economy."
That said, Quarles himself couldn't automatically scale back Dodd-Frank rules that were written by the Fed. He would have to forge consensus with Yellen and other Fed governors, at least while they're in office. One target of Republican attacks — the so-called Volcker Rule, which bars banks from engaging in speculative trading on their own behalf — was written by the Fed and four other agencies. All the regulators would have to agree to revisions.
But Quarles wouldn't be stepping into entirely hostile territory. Yellen herself has signaled an openness to changes, especially to ease the regulatory impact on community banks.
The Volcker Rule "has been very complex and burdensome," particularly for community banks, Yellen testified recently to Congress.
One Fed governor, Jerome Powell, told Congress that the Fed should tailor its requirements to the size, risk and complexity of banks. He said the Fed is assessing the Volcker Rule.
In the meantime, Trump is populating other financial regulatory agencies with officials who can be expected to help carry out the drive to weaken Dodd-Frank rules.
Quarles is seen as a more moderate choice for the Fed than some more ideological candidates the Trump White House had considered. Phillip Swagel, an assistant Treasury secretary under President George W. Bush, says Quarles would bring "a sense of what has worked well in the post-crisis regulatory framework and what could be improved."
Still, at least some Democrats are vocally unhappy with the choice. They're ready to vote against him and raise issues of his background at the hearing.
Sen. Elizabeth Warren, the Democrats' most vocal critic of Wall Street, has called Quarles "a dangerous choice."
Sen. Sherrod Brown, the Banking Committee's senior Democrat, has said, "The last thing we need is another watchdog who believes that what's good for Wall Street is good for America."
Quarles, 59, has spun through the revolving door between government and business, like many regulators during the Trump administration and others before it. Under President George H.W. Bush, he was an adviser to Treasury Secretary Nicholas Brady, working on the team that developed a response to the U.S. savings and loan crisis that struck in the 1980s and necessitated a government bailout. In Quarles' second stint at Treasury, from 2001 to 2006, he held a series of positions, ultimately as undersecretary for domestic finance.
In between, Quarles worked in financial law. After leaving government the second time, he became a partner in the Carlyle Group, one of the biggest U.S. private equity firms and a magnet for many top federal officials. Quarles and his Carlyle colleagues invested in troubled banks during the financial crisis. He was a founder in 2014 of the Cynosure Group, a private equity firm.
Also appearing before the Senate panel Thursday will be Joseph Otting, a regional banker Trump has chosen to become comptroller of the currency. Otting would lead an agency that is the chief overseer of federally chartered banks. If confirmed, he, too, would play a role in the Trump administration's efforts to ease rules written under Dodd-Frank.