Trump, Aviation Executives to Meet on Infrastructure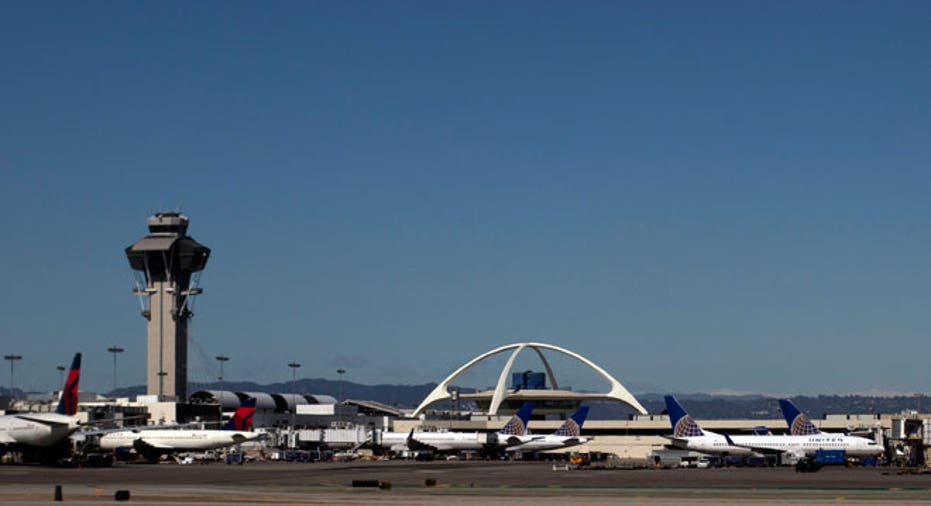 U.S. aviation executives will discuss the industry's aging airports and air traffic control reform when they meet with President Donald Trump on Thursday, sources familiar with the matter told Reuters.
The White House meeting comes at a time of heightened tension within the industry after U.S. carriers raised concerns about ongoing trade agreements with foreign carriers. Trump has vowed to renegotiate or scrap trade deals he sees as unfair between the United States and other countries.
A source told Reuters the airlines expect last month's executive order barring travel from seven Muslim-majority countries may come up and if so, the carriers in attendance would stress the need for better coordination and planning ahead of announcing such an order instead of having it sprung on them, the source said.
The session will include reforming the air traffic control system, Transportation Security Administration issues, user fees and regulatory burdens, a White House official told Reuters.
The expected participants include the chief executives of Delta Air Lines, JetBlue Airways, United Continental Holdings, Atlas Air Worldwide Holdings, Alaska Airlines and trade group Airlines for America, along with top officials from FedEx and United Parcel Service, the official said.
Also expected to attend are airport directors from Los Angeles, Chicago, Tampa, Washington, Buffalo, Nashville and the Port Authority of New York and New Jersey.
American Airlines Chief Executive Officer Doug Parker, who called Trump's executive order on travel "divisive," is unable to attend due to a scheduling conflict with a conference he is hosting, company spokesman Matt Miller said.
Other industry executives have spoken out against the temporary travel ban saying it could hurt the industry and their employees.
During the 2016 election race Trump campaigned on improving U.S. infrastructure, talking about a $1 trillion infrastructure plan over a decade.
"Our airports are like from a third world country," Trump said at a presidential debate in September. "You land at LaGuardia, you land at Kennedy, you land at LAX, you land at Newark, and you come in from Dubai and Qatar and you see these incredible — you come in from China, you see these incredible airports, and you land — we've become a third world country."
OPEN SKIES
Heads of the three largest U.S. passenger carriers - American Airlines, United and Delta - have sought to pressure the new administration into denouncing U.S. Open Skies agreements with the three major Middle Eastern carriers, which they accuse of having been unfairly subsidized by their governments. The three airlines, Qatar, Etihad and Emirates, have denied these claims.
The Trump administration has not yet addressed the U.S. carriers' competition concerns. Whether the issue is discussed on Thursday will be decided when the executives meet with Trump, White House spokesman Sean Spicer said.
"The president wants to talk about economic growth, job creation," Spicer said at the daily White House press briefing on Wednesday. He did not say which executives would attend the meeting.
Smaller U.S. carriers JetBlue, Atlas Air Wand Hawaiian Holdings, as well as the air cargo unit of FedEx have formally banded together behind the Gulf carriers, against their larger competitors.
Also a point of contention is an order signed under departing former President Barack Obama granting flying rights to Norwegian Air International, which U.S. airlines and unions have said will undermine wages and working standards.
Spicer, during the Wednesday press briefing, said "there is a huge economic interest that America has in that deal right now," citing Norwegian's use of U.S. workers and Boeing Co jets.
"I don't want to get ahead of the president on that; but just to be clear we're talking about U.S. jobs both in terms of the people who are serving those planes, and the persons building them," Spicer said.
(Reporting by Alana Wise in New York, David Shepardson and Steve Holland in Washington; Editing by Alan Crosby, Andrew Hay and Michael Perry)