Trump adviser denies he cheered end of tunnel funding deal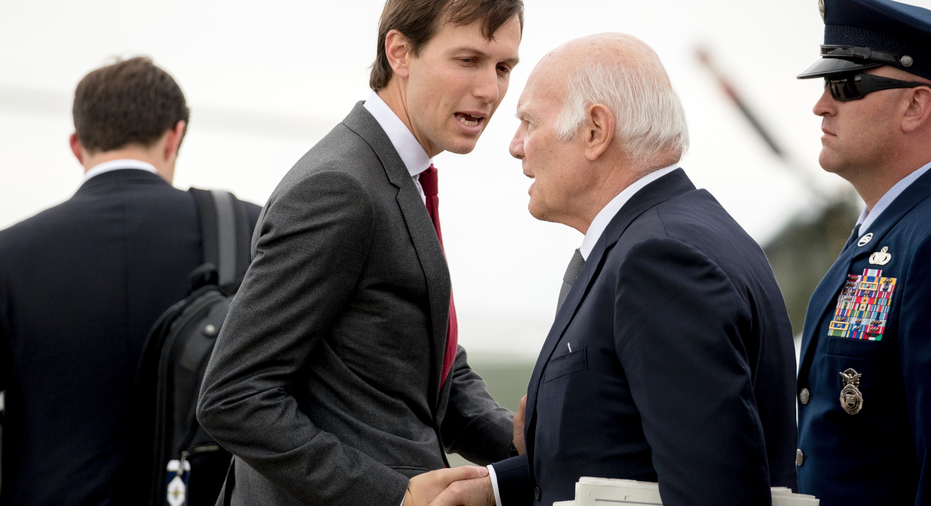 A prominent New York City developer who has advised the Trump administration on infrastructure denied Tuesday that he cheered the president's decision not to pay half of the $13 billion price tag for a new commuter rail tunnel between New York and New Jersey.
Vornado Realty Trust CEO Steven Roth said in a conference call with investors that the media had "incorrectly reported" on an email he sent last year in which he appears to support an administration decision to pull the 50 percent federal funding for the Gateway project. He said he expects the tunnel will be built with "substantial federal participation."
"I believe that Gateway is far and away the most important infrastructure project in our region and one of the most critical for our nation," Roth said. "I am also confident that the federal government and both states' political leaders will develop an equitable cost-sharing agreement that gets the project built."
The reports in Politico and Crain's based on Roth email to Transportation Secretary Elaine Chao led to speculation he was positioning his company to benefit from the use of more private-public partnerships, as outlined in President Donald Trump's $1.5 trillion infrastructure plan. Roth helped lead Trump's infrastructure advisory council before it was disbanded in August.
The email controversy began Aug. 11 with an article in the conservative Weekly Standard that suggested the Trump administration was now balking at an Obama-era proposal for the federal government to provide half the funds for Gateway, and that the deal was all but dead.
Roth, noting the article, wrote Chao: "You are doing great ... stick to your guns." The email was obtained by the legal watchdog group Democracy Forward through a Freedom of Information Act request.
Vornado has much to gain from a new tunnel. It would empty near some of the company's buildings near Penn Station. It is also involves redeveloping the nearby James A. Farley Post Office into a commuter rail hall.
Roth has several ties to the Trump White House. His company owns buildings with the Trump Organization, including an office tower on Sixth Avenue in Manhattan and one in San Francisco.
Vornado also has a nearly 50 percent stake in the office portion of 666 Fifth Avenue, a skyscraper that has been losing money ever since it was bought in 2007 for a record $1.8 billion by the Kushner Cos., the real estate developer once run by Trump son-in-law Jared Kushner. On Tuesday's conference call, Roth made it clear that Vornado was ready to sell its stake in the building.
In addition to the tunnel, the decades-old Gateway project envisions expanding Penn Station and adding bridges and track capacity on the New Jersey side. Amtrak, which owns the tunnels and most of the tracks along the Northeast corridor, has estimated the existing tunnel into New York could fail in 10 to 15 years due to saltwater damage.