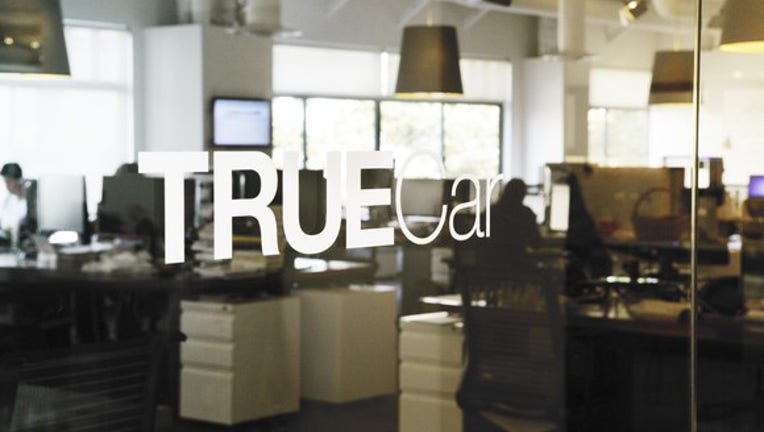 Online car-shopping service TrueCar (NASDAQ: TRUE) reported on Feb. 16 that it lost $8 million in the fourth quarter of 2016, a significant improvement over the $27.4 million net lossit posted in the fourth quarter of 2015.
For the full year, TrueCar's net loss was $41.7 million, versus a $64.9 million net loss in 2015.
TrueCar earnings: The raw numbers
Data source: TrueCar.
Image source: TrueCar.
What happened at TrueCar during the fourth quarter
With revenue, vehicles purchased through the service, and TrueCar's number of dealer partners all up solidly from a year ago, the company's fourth-quarter results continued to show the success of the overhaul initiated by CEO Chip Perry after his arrival near the end of 2015.
Significantly, Perry revamped TrueCar's approach to its relationships with dealers, which had been contentious and difficult in the past. Those relationships improved throughout 2016. TrueCar ended the year with 11,151 "franchise dealers" in its network, up 23% from a year ago and its highest mark ever. ("Franchise dealers" are dealerships that sell one or more brands of new vehicles. TrueCar distinguishes them from its "Independent dealers," which typically sell only used vehicles.)
Image source: TrueCar.
TrueCar's service matches car-shoppers with dealers that have agreed to offer a guaranteed price. Customers using TrueCar's service purchased 218,807 vehicles in the fourth quarter of 2016, down slightly from the company's third-quarter record, but up 19% from a year ago.
Image source: TrueCar.
That 19% increase translated into a 18% year-over-year jump in revenue and adjusted earnings before interest, taxes, depreciation, and amortization (adjusted EBITDA) of $5.8 million, a huge improvement from a year ago.
Image source: TrueCar.
Image source: TrueCar.
What TrueCar's CEO said about the changes made in 2016
During TrueCar's earnings call, Perry recapped the changes he made to TrueCar's business over the course of 2016.
Perry's vision for the next phase of TrueCar's expansion
Perry said TrueCar's next challenge will be to expand its offering to improve the car-buying experience from end to end -- from the buyer's initial engagement with TrueCar's online tools, to the final experience closing the deal at the dealership.
He identified four factors that will be key to implementing that vision:
"End-to-end engagement": Expanding TrueCar's tool to provide direct support to the customer through the entire car-buying process.
"Intelligent outcome": Ensuring that the customer "gets the right vehicle, from the right dealer, at the right price," as Perry said.
Transparency around pricing, including the manufacturer's pricing, realistic market pricing, and the pricing of "the total deal," including trade-in valuation, incentives, and any other factors.
Accountability: This includes both an effort to get "robust reviews" from customers all along the purchase process, and TrueCar's own accountability to dealers.
Perry noted that according to a recent J.D. Power study of new-vehicle shoppers, nearly 60% of people using the internet to shop for a car visit TrueCar or one of its partner sites. Perry's goal is to capture as many of those visitors as possible and ensure that they receive a complete, positive experience -- while also ensuring that TrueCar is delivering value to its dealer partners.
TrueCar's guidance for the first quarter and full year
TrueCar's guidance for the first quarter of 2017:
Total units between 205,000 and 210,000, versus 174,982 in the first quarter of 2016.
Revenue between $71 million and $73 million, versus $61.9 million in the first quarter of 2016.
Adjusted EBITDA between $4 and $5 million, versus $1.1 million in the first quarter of 2016.
For the full year, TrueCar's current guidance is as follows:
Total units between 920,000 and 930,000, versus 806,953 in 2016.
Revenue between $315 million and $320 million, versus $277.5 million in 2016.
Adjusted EBITDA between $20 million and $24 million, versus $15 million in 2016.
10 stocks we like better than TrueCarWhen investing geniuses David and Tom Gardner have a stock tip, it can pay to listen. After all, the newsletter they have run for over a decade, Motley Fool Stock Advisor, has tripled the market.*
David and Tom just revealed what they believe are the 10 best stocks for investors to buy right now...and TrueCar wasn't one of them! That's right -- they think these 10 stocks are even better buys.
Click here to learn about these picks!
*Stock Advisor returns as of February 6, 2017.
John Rosevear has no position in any stocks mentioned. The Motley Fool recommends TrueCar. The Motley Fool has a disclosure policy.