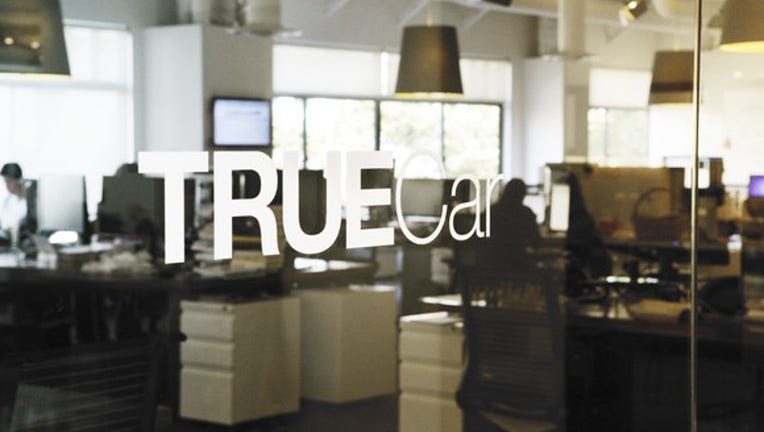 TrueCar (NASDAQ: TRUE) reported on May 9 that it lost $6.8 million in the first quarter of 2017, an improvement over the $11.7 million loss it posted in the first quarter of 2016.
The company also raised its guidance for the full year.
TrueCar earnings: The raw numbers
Data source: TrueCar. EBITDA = earnings before interest, tax, depreciation, and amortization. Non-GAAP "adjusted" figures exclude employee stock-option expenses and non-recurring costs. "Franchise dealers" = auto dealers that hold a "franchise" from an automaker, meaning that they sell new vehicles.
Image source: TrueCar.
Year-over-year improvements on nearly all fronts
Simply put, all of TrueCar's key business metrics improved from a year ago -- most of them significantly. In addition to what TrueCar considers its key numbers (units, revenue, and dealer count), other metrics were strong:
TrueCar's site had an average 7.3 million unique visitors per month in the first quarter, up 10% from a year ago.
Its acquisition cost per sale was $153 in the first quarter, down 13% from a year ago (and also down 13% from the fourth quarter of 2016).
TrueCar's average fee per sale (what it calls "monetization") was $324 in the first quarter, essentially flat from $328 a year ago.
TrueCar's average transaction revenue per franchise dealer fell 1% to $6,155 in the first quarter -- but its total number of franchise dealer partners was up 26%.
TrueCar's CEO: It's time to look ahead
Under the leadership of CEO Chip Perry, who joined the company late in 2015, TrueCar spent much of the last year revamping its business approach and rebuilding its long-troubled relationships with AutoNation(NYSE: AN) and other majorcar-dealer groups in an effort to return to a growth path. We saw the result at the end of 2016: TrueCar's revenue, vehicles purchased through the service, and total number of dealer partners were all up solidly from the year prior.
Those improvements continued into the first quarter, and Perry said it's now time for the company to think bigger:
Perry said TrueCar will add content, including verified owner reviews, to assist shoppers with research beyond TrueCar's established pricing data. It's also planning to work with automakers to create "showcases" to present their vehicles alongside TrueCar's data. On the "downstream" end, Perry said that the company will soon pilot a feature that offers market-driven data on trade-in values.
A boost to TrueCar's full-year guidance
TrueCar also released guidance for the second quarter and the full year. Its full-year guidance was more optimistic than the guidance it gave with its fourth-quarter earnings report in February.
For the second quarter of 2017:
Total units between 235,000 and 240,000, versus 192,531 in the second quarter of 2016.
Revenue between $79 million and $81 million, versus $66.4 million in the second quarter of 2016.
Adjusted EBITDA between $6 million and $7 million, versus $2.4 million in the second quarter of 2016.
For the full year:
Total units between 950,000 and 960,000, versus 806,953 in 2016. (Prior guidance: Between 920,000 and 930,000.)
Revenue between $322 million and $327 million, versus $277.5 million in 2016. (Prior guidance: Between $315 million and $320 million.)
Adjusted EBITDA between $23 million and $26 million, versus $15 million in 2016. (Prior guidance: Between $20 million and $24 million.)
10 stocks we like better than TrueCarWhen investing geniuses David and Tom Gardner have a stock tip, it can pay to listen. After all, the newsletter they have run for over a decade, Motley Fool Stock Advisor, has tripled the market.*
David and Tom just revealed what they believe are the 10 best stocks for investors to buy right now...and TrueCar wasn't one of them! That's right -- they think these 10 stocks are even better buys.
Click here to learn about these picks!
*Stock Advisor returns as of May 1, 2017.
John Rosevear has no position in any stocks mentioned. The Motley Fool recommends TrueCar. The Motley Fool has a disclosure policy.