Trudeau declines to meet Trump because of US precondition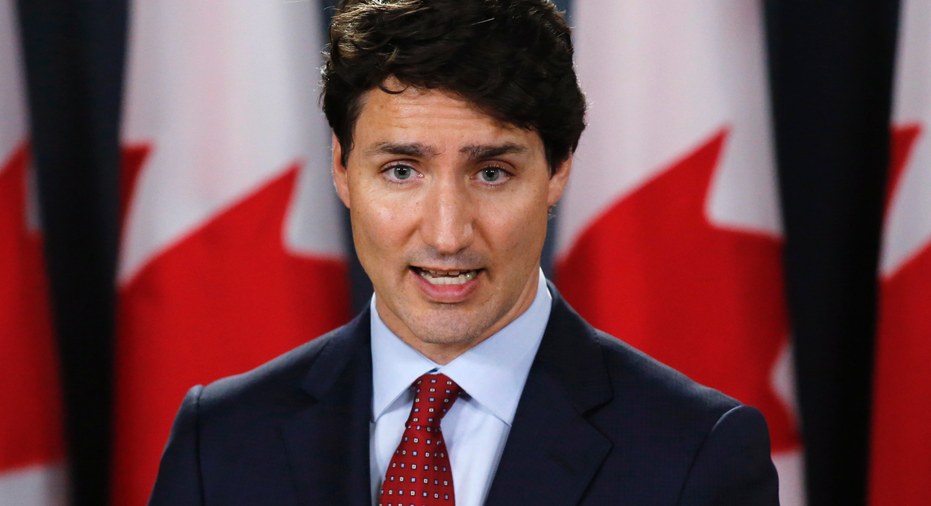 Canadian Prime Minister Justin Trudeau said Thursday he offered to go to Washington this week to complete talks on renegotiating the North American Free Trade agreement but that Vice President Mike Pence called and told him a meeting with the U.S. president would only happen if Trudeau agreed to put a five-year sunset clause into the deal.
Trudeau said he refused to go because of the "totally unacceptable" precondition. He made the comment while outlining Canada's response to U.S. tariffs on steel and aluminum imports.
In a call to President Donald Trump last Friday, Trudeau offered to meet Trump because he felt they were close to an agreement that only required a "final deal-making moment."
Trudeau said Trump seemed agreeable before Pence called him on Tuesday.
"I stated that I thought we were quite close to reaching an agreement, and perhaps the time had come for me to sit down with the president in Washington in order to finalize the NAFTA agreement," Trudeau said in French. "We already had the bones of a very good agreement for all parties, and I thought it might be opportune for all of us to sit down for a few hours and discuss it."
Trudeau has long said he wouldn't agree to a sunset clause because businesses need certainty when they make long-term investments and putting a sunset clause in every five years would create uncertainty.
"I had to highlight there was no possibility of any Canadian prime minister signing a NAFTA deal that included a five-year sunset clause and obviously the visit didn't happen," Trudeau said.
Trudeau earlier deplored a decision by Trump to impose tariffs on steel and aluminum imports. Canada announced plans to slap tariffs on $12.8 billion worth of U.S. products, ranging from steel to yogurt and toilet paper
Trudeau said he regrets the action but said they must do it.
"We have to believe that at some point their common sense will prevail. But we see no sign of that in this action today by the U.S. administration," Trudeau said.