Truckload Margins Mute C.H. Robinson Worldwide's Results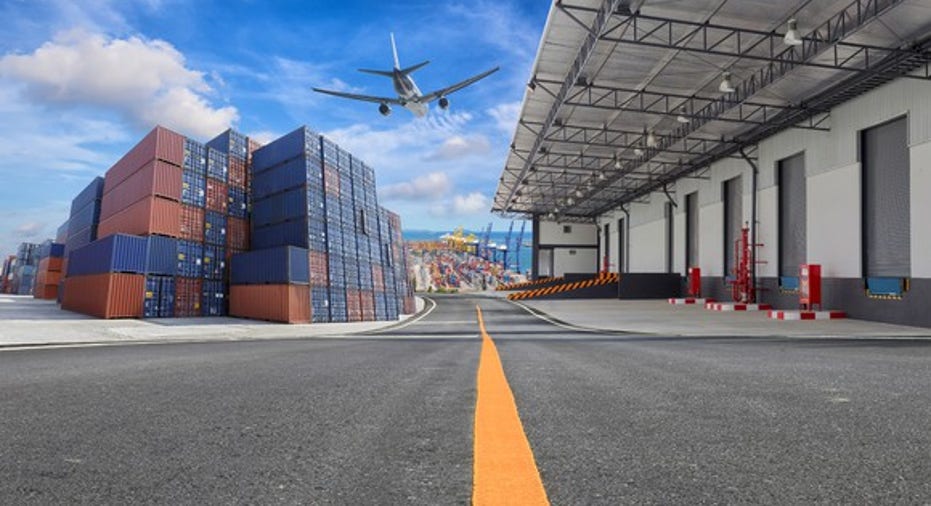 C.H. Robinson Worldwide(NASDAQ: CHRW)is gamely grappling with the effect of weaker truckload pricing on its overall business, as first quarter 2017 results released on Tuesday reveal. While the company posted impressive revenue growth versus the prior year, its bottom line still isn't flourishing. We'll delve into the cause after reviewing headline numbers from the report directly below:
C.H. Robinson Worldwide: The raw numbers
| Metric | Q1 2017 | Q1 2017 | Year-Over-Year Change |
| --- | --- | --- | --- |
| Revenue | $3.41 billion | $3.07 billion | 11.1% |
| Net income | $122.1 million | $118.9 million | 2.7% |
| Diluted earnings per share | $0.86 | $0.83 | 3.6% |
Data source: C.H. Robinson Worldwide.
What happened with C.H. Robinson Worldwide this quarter?
Total revenue increased sharply year-over-year. But net revenue, an important metric defined as total revenue minus contracted shipment services, improved by just 0.9%, to $568.6 million.
Operating income decreased by 5.5%, as an increase in headcount of 7.8% combined with higher selling, general, and administrative expenses pressured operating margin.
Results in NAST (North American Surface Transportation), the company's largest business segment, illustrate the constraints currently affecting the overall business. Total revenue in NAST rose 10.5% versus Q1 2017, but net revenue fell by 3%, and consequently, operating income in the segment dropped by 4%.
NAST includes the services of truckload, less-than-truckload, or LTL, and intermodal transportation. Volumes for all three services were quite healthy, expanding 11%, 8.5%, and 14%, respectively. But a persistently soft pricing environment, particularly in trucking, meant that the spread between sales and the cost of contracted services narrowed significantly during the quarter.
This phenomenon is the culprit behind C.H. Robinson's overall margin compression, as truckload and LTL are the company's largest revenue streams, accounting for more than 70% of Q1 2017 net revenue. The company's truckload rate per mile, for example, declined 4% versus the prior year quarter, outpacing a decrease in cost per mile of 2%.
The global forwarding segment, which includes ocean freight and air freight services, as well as customs brokerage, recorded a net revenue gain of 14.7%, to $106.5 million. But some margin compression and higher expenses related to the recent acquisition of APC Logistics resulted in an operating income decrease of nearly 4%, to $16.2 million.
C.H. Robinson's third major segment, Robinson Fresh, which sources and provides for the transportation of fruits, vegetables, and other perishables, booked a 2.3% drop in net revenue to $56.8 million, and a 17.4% deterioration in segment operating income, to $14.6 million.The segment's bottom line was impacted by lower yields on transportation services, as well as higher warehouse expenses, and an increase in segment headcount.
Image source: Getty Images.
What management had to say
At the moment, there's plenty of capacity in the transportation industry, while demand -- to use management's own words -- is still "tepid."CEO John Wiehoff used his prepared remarks during the company's earnings conference call with analysts to put some perspective on the organization's present strategy:
In other words, C.H. Robinson's surge in volume, partly the result of competitive pricing, is helping the company hold and gain market share. It therefore hopes to be well positioned when shippers can begin to "take back" some of the pricing they're currently giving to customers.
Looking forward
C.H. Robinson's ability to show earnings acceleration this year may be depend on faster economic growth in the U.S. economy, which would increase aggregate commercial transportation demand. In the meantime, the company continues to share the cash flow it generates with shareholders. In the current quarter, "CHRW" paid out 79% of its net income to investors, in the form of $64.6 million in dividends, and $32.1 million in share repurchases. Profits may not be optimal out of the gate in 2017, but C.H. Robinson is offering up its generous cash flow as an incentive for shareholders to be patient in the near-term.
10 stocks we like better than C.H. Robinson WorldwideWhen investing geniuses David and Tom Gardner have a stock tip, it can pay to listen. After all, the newsletter they have run for over a decade, Motley Fool Stock Advisor, has tripled the market.*
David and Tom just revealed what they believe are the 10 best stocks for investors to buy right now... and C.H. Robinson Worldwide wasn't one of them! That's right -- they think these 10 stocks are even better buys.
Click here to learn about these picks!
*Stock Advisor returns as of April 3, 2017
Asit Sharma has no position in any stocks mentioned. The Motley Fool recommends C.H. Robinson Worldwide. The Motley Fool has a disclosure policy.