TripAdvisor Takes an Earnings Hit As It Invests in Its Future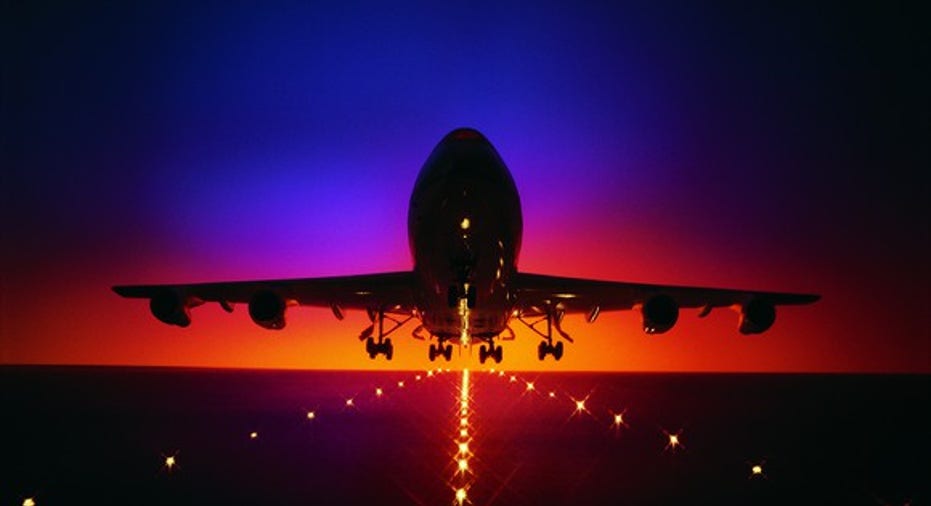 The online travel industry has boomed in recent years, and TripAdvisor (NASDAQ: TRIP) has sought to claim its share of the growing pie. However, the company has had to evolve from its traditional reliance on travel-related reviews to add in the services that customers want access to from their travel provider, and that has required extensive investment to drive growth. Coming into Wednesday's fourth-quarter financial report, TripAdvisor shareholders had already prepared for a drop in earnings to accommodate the need for internal investment, but they wanted to see substantial sales growth. TripAdvisor wasn't able to deliver the top-line gains investors had expected, thus disappointing its shareholders.
Let's take a closer look at TripAdvisor and what its results say about its future prospects.
Image source: Getty Images.
TripAdvisor continues to inch forward
TripAdvisor's fourth-quarter results fell short of what most of those following the stock had wanted to see. Sales climbed just 2% to $316 million, which was far slower than the nearly 6% growth rate investors had predicted for the company. Adjusted net income took an even bigger hit than projected, falling nearly two-thirds to $23 million, and that produced adjusted earnings of $0.16 per share. That compared to the consensus forecast for $0.31 per share on the bottom line.
Looking more closely at the numbers, TripAdvisor's segment results showed areas of strength and weakness for the company. As we've seen in recent quarters, the non-hotel segment provided all of the company's revenue growth, soaring more than 30% from year-ago figures. By contrast, click-based advertising and transaction-based revenue was flat from the fourth quarter of 2015, and display-based advertising and subscription revenue was down 3% over the same period. The other hotel revenue category took the biggest hit, suffering a 17% decline.
TripAdvisor became more dependent on the North American market during the quarter. The percentage of sales coming from its home territory jumped four percentage points to 57%. Europe held steady at 29%, but both Asia-Pacific and Latin America suffered declines. International weakness also showed up in currency impacts, where the strong dollar cost TripAdvisor two percentage points of sales growth and a single percentage point of adjusted pre-tax operating earnings growth.
TripAdvisor's internal metrics were solid. With 465 million reviews and opinions and 390 million monthly unique users during its heaviest season of the year in the summer, TripAdvisor celebrated a strong 2016. Moreover, the company boasts 1.06 million hotels, 4.3 million restaurants, 835,000 vacation rentals, and 760,000 attractions and experiences within its information base to woo visitors to its website.
CEO Steve Kaufer focused not on the quarter, but rather on TripAdvisor's overall strategic progress. "2016 was an important transition year," Kaufer said, "and one of great progress toward creating the best user experience in travel." The CEO also pointed to the rollout of its hotel instant booking system and the availability of vacation rentals, restaurants, and attractions in distinguishing TripAdvisor from its competitors.
Can TripAdvisor fly higher?
TripAdvisor believes it has positioned itself to make substantial progress in 2017. As CFO Ernst Teunissen said, "We turned a corner in the fourth quarter as growth rates improved, led by the U.S., [and] in 2017, we are prioritizing revenue growth as well as making the investments necessary to drive monetization, growth, and profitability on our platform." The company hopes to have double-digit percentage increases in revenue for 2017, although adjusted pre-tax operating earnings could be flat to down because of ongoing investment activity.
On the stock price front, TripAdvisor made it clear that it thinks its stock is undervalued. The company authorized a $250 million buyback in January, which would represent roughly 3% of its outstanding share count at current prices.
However, the company identified the biggest source of consternation for TripAdvisor: getting people to close their transactions on its site. The company's prepared remarks indicating that it believes 40% to 50% of global online hotel reservations involve TripAdvisor information as a decision factor, but it only gets a tiny fraction of those transactions to run through its site. Instant booking has helped on that front, but further brand-building activity and innovation will be necessary to take full advantage of the opportunity.
TripAdvisor shareholders didn't like the company's results, and the stock fell more than 4% in after-hours trading following the announcement. Until TripAdvisor's investments start to bear fruit, some investors will be hard-pressed to ignore sluggish fundamental performance from quarter to quarter -- even if it means missing out on a longer-term chance at an even more impressive performance down the road.
Find out why TripAdvisor is one of the 10 best stocks to buy nowMotley Fool co-founders Tom and David Gardner have spent more than a decade beating the market. (In fact, the newsletter they run, Motley Fool Stock Advisor, has tripled the market!*)
Tom and David just revealed their 10 top stock picks for investors to buy right now. TripAdvisor is on the list -- but there are nine others you may be overlooking.
Click here to get access to the full list!
*Stock Advisor returns as of February 6, 2017.
Dan Caplinger has no position in any stocks mentioned. The Motley Fool owns shares of and recommends TripAdvisor. The Motley Fool has a disclosure policy.