Trex Company, Inc. Keeps Building a Bigger Business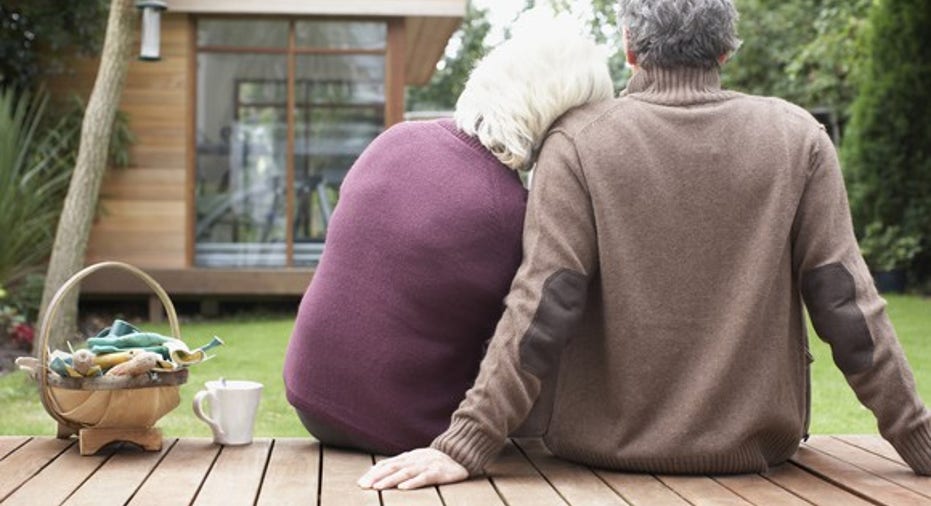 Trex is targeting the 84% of decking that's still wood in its new marketing. That's a huge opportunity.
Trex Company(NYSE: TREX) already has by far the most market share in the wood-alternative segment of the decking industry, owning more than 40% of the market at the end of 2014. Considering that the company's sales growth has exceeded that of its competitors in the year-plus since the most recent data was published, the company may have as much as 45% of the market today.
After announcing its first-quarter earnings on May 10, the company has set its sights on a bigger target than just taking share from its competitors, instead going after the real opportunity: the 84% of linear board-feet sold each year that's still old-school wood. At the same time, management isn't taking its eye off the profitability ball as it continues to lower costs and improve operating efficiency and leverage.
Let's take a closer look at Trex's most recent earnings report to get a better idea of how the company is doing overall.
The numbers
| Metric | Q1 2016 | Q1 2015 | Change |
| --- | --- | --- | --- |
| Revenue | $131.7 | $120.8 | 9% |
| Net income | $23.40 | $17.60 | 33% |
| EPS | $0.78 | $0.55 | 42% |
Revenue and net income in millions. Data source: Trex.
What happened in the quarterAs the numbers above show, Trex was able to lower costs as well as increase sales, pushing net income higher. Earnings per share growth outpaced raw income thanks to share buybacks over the past year. The details:
Gross margin was 43.8%, up 390 basis points. Better operating leverage, lower input costs, and manufacturing process/cost savings were key drivers.
Sales, general, & administrative expense was $20.6 million, flat with last year. As a percentage of sales, SG&A was 15.7%, down from 17% last year. This improvement was primarily tied to the move to defer some marketing spend from the first quarter to the second quarter.
The poly pellet business has yet to produce meaningful results, as low oil and natural gas prices have kept virgin pellet prices at depressed levels for months. CEO Jim Cline said they don't expect this to change anytime soon. Testing for custom products continues, and customers are involved, but it sounds likely to be years before this initiative makes meaningful contributions.
Trex repurchased 1.6 million shares for $53.3 million in the first quarter for an average of $33.31 per share. That's a huge discount to the current roughly $43.50 share price.
The company continues to leverage its revolving line of credit to balance its very seasonal cash flows. The company ended the quarter with only $3.8 million in cash and $141.5 million in debt on its revolver, but it had more than $156 million in accounts receivables, as its dealer and distributor base ramp up their orders for the spring building season, which is currently under way. To put it another way, the company wouldn't have had the liquidity to make those share repurchases at such a low price without the flexibility the credit revolver provides.
A few key management commentsTrex carries roughly 7% of total North American decking market share. In other words, it has massive room to grow. CEO Jim Cline said this on the callabout its new marketing strategy:
The company also continues to invest in its dealers, distributors, and installers. More from Cline:
Here's CFO Bryan Fairbanks on the strong growth, especially when factoring in the reduction in scrap poly sales:
Looking aheadThe home improvement business remains relatively strong on generally favorable economic trends, and Trex is taking advantage of this to continue growing, while also driving up profits through cost cuts and improved operating efficiency and leverage.
At the same time, the company is relying more heavily on revolving debt to balance out its "lumpy" seasonal cash flows. And while this has so-far proved to be an effective way to manage capital, investors should keep an eye on this, because ideally other initiatives, including the slow-to-build poly pellets business, should reduce the company's reliance on debt to balance cash flows.
Bottom line: Mark this one down as another excellent quarter, and with strong guidance, it looks like 2016 is on track to be a great year for Trex.
The article Trex Company, Inc. Keeps Building a Bigger Business originally appeared on Fool.com.
Jason Hall owns shares of Trex. The Motley Fool owns shares of and recommends Trex. Try any of our Foolish newsletter services free for 30 days. We Fools may not all hold the same opinions, but we all believe that considering a diverse range of insights makes us better investors. The Motley Fool has a disclosure policy.
Copyright 1995 - 2016 The Motley Fool, LLC. All rights reserved. The Motley Fool has a disclosure policy.