Treasury Selloff Continues, Yields Jump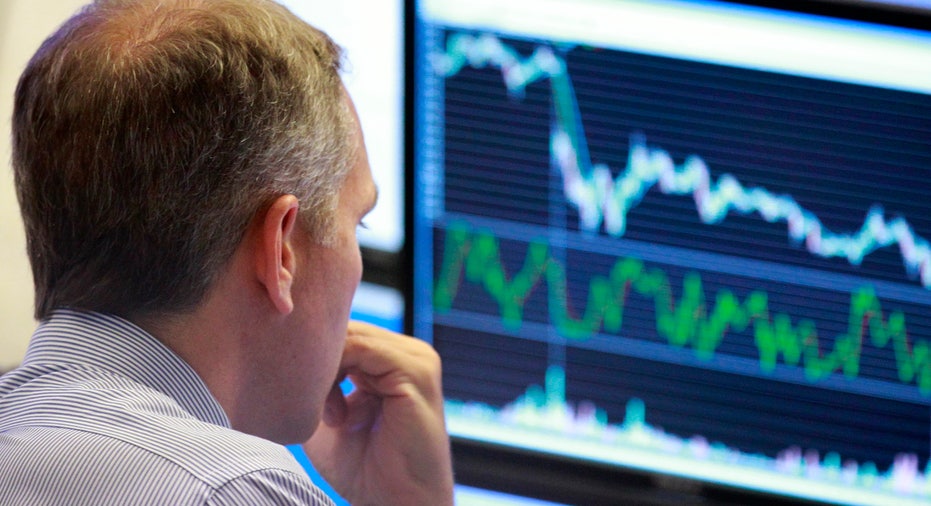 U.S. Treasuries prices fell on Monday, with longer-dated debt yields touching 4-1/2 month highs and investors likely to trim their bond holdings further on signs of an improving U.S. economy and some stabilization of Europe's debt troubles.
Competition from fresh supply of higher-yielding corporate bonds also reduced appetite for less-risky Treasuries, reinforcing the view yields could rise further in near term.
"The momentum is with the (bond) bears. We could see yields go up a little more from here," said Jeff Given, portfolio manager at Manulife Asset Management in Boston, which manages about $208 billion in assets globally.
The U.S. government debt market last week suffered its worst week since June, as pension funds, insurance companies and other large fund managers began re-allocating money into stocks and other growth-oriented investments.
Afternoon selling by mortgage companies pushed bond prices to session lows, analysts said. Mortgage companies typically sell their hedges that use Treasuries and interest rate swaps because they lose value as yields are rising quickly.
Benchmark 10-year Treasury notes fell for a ninth consecutive session. They were last down 18/32 in price at 96-26/32 to yield 2.38 percent, up 6 basis points from late on Friday.
The 10-year yield has risen almost 60 basis points from late January and is within striking distance of 2.42 percent, last touched on Oct 28, according to Tradeweb.
The 30-year bond was last down 1 point, yielding 3.46 percent, up almost 6 basis points from Friday. It flirted above 3.49 percent, the highest level since early September 2011, for a second time in three sessions.
Monday's trading volume ended slightly below average despite another heavy overnight session. Overall volume was about 82 percent of its five-day average, according to Tradeweb.     BOND BEARS HAVE UPPER HAND
The sell-off in Treasuries intensified after benchmark yields broke above their 200-day moving average last week, as some investors were caught wrong-footed after betting yields would hold in the tight range established since late last year.
The bond market's dramatic breakout, after the Fed was mum about more monetary stimulus at its policy meeting last week, has fueled speculation it is on the brink of a protracted bear market. There have been signs investors are pulling money from safe-haven government bonds into higher-yielding assets.
U.S. stocks extended last week's rally, buoyed by Apple Inc's announcement that it will pay a dividend and buy back stock. The Standard & Poor's 500 index was at its highest since May 2008, four months before the collapse of Lehman Brothers and the peak of the global credit crunch.
On the other hand, Treasuries succumbed to more selling on Monday despite brief bouts of bargain-hunting after the bond market suffered its worst weeks since last summer.
"We are seeing some value buyers here," said Guy LeBas, chief fixed income strategist at Janney Montgomery Scott in Philadelphia.
Treasuries briefly retraced losses earlier in the session on the Federal Reserve's purchase of $5.1 billion of long-dated Treasuries and slightly disappointing data on U.S. home builder sentiment.
According to Barclays Capital, its Treasury total return index fell 1.12 percent last week, the biggest single-week drop since a 1.47 percent fall in late June.
LeBas estimated last week's drop shaved $61 billion in value from the Treasuries market. There were $10.2 trillion of government debt securities that could be traded by the public outstanding at the end of February, according to the U.S. Bureau of the Public Debt.
Many traders, however, reckon the market is simply correcting after yields fell to rock-bottom levels last year on safety bids as fears grew Greece could undergo a messy sovereign debt default.
"We are sitting up in a new range here. I don't see us up significantly higher," said Larry Milstein, head of government and agency trading at R.W. Pressprich & Co in New York.
Milstein and some analysts said if the bond sell-off continues, it could force the Federal Reserve to embark on another round of bond purchase to bring down mortgage rates and other long-term borrowing costs.
"The Fed won't allow it," Milstein said, especially if benchmark yields were to rise above the key support level of 2.50 percent.
The U.S. central bank has not yet decided whether to embark on a third round of quantitative easing, or QE3, though it remains an option, New York Fed President William Dudley said on Monday.