Treasury Secretary Geithner Urged to Investigate China's ZTE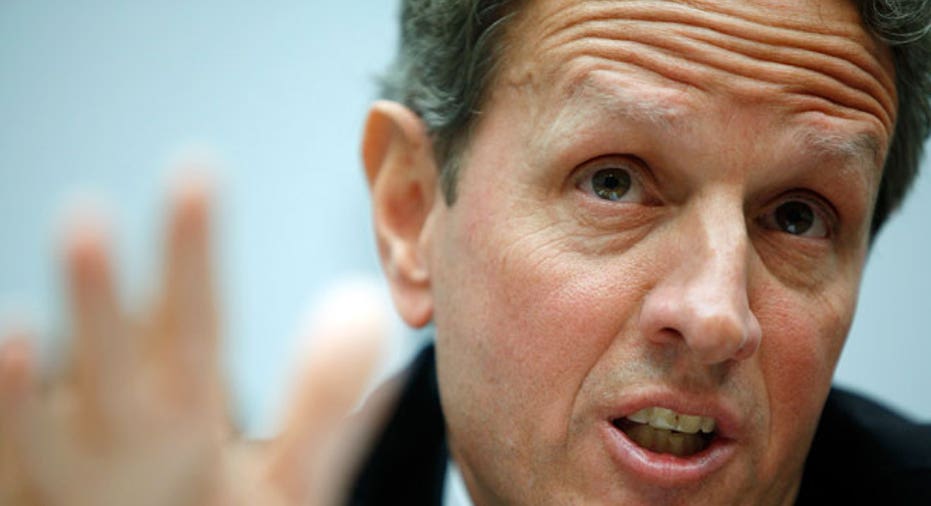 Seventeen U.S. lawmakers have called on Treasury Secretary Timothy Geithner to investigate ZTE Corp, the Chinese telecommunications equipment maker, over allegations it sold a surveillance system and banned U.S. computer equipment to Iran.
In a letter sent to Geithner, the members of the House of Representatives - 16 Republicans and one Democrat - wrote, "We urge your department and other concerned agencies to examine the nexus between ZTE and Iran and, if warranted, take action to prevent companies that assist the repressive policies of the Iranian regime from expanding in the United States."
The letter, dated July 27, cited articles by Reuters in March and April that documented how Shenzhen, China-based ZTE had sold sophisticated monitoring and U.S. computer equipment to Iran's largest telecoms firm, and agreed last year to ship millions of dollars worth of additional U.S. tech products to a unit of the consortium that controls it. Copies of the Reuters articles were attached to the letter.
A spokesman for ZTE said, "ZTE is wholly committed to transparency and will cooperate with U.S. departments in addressing any issues."
A Treasury Department spokesman said it "cannot comment on a specific company."
The letter adds to ZTE's troubles over the matter.
The U.S. Commerce Department is investigating the Iranian sales. In addition, the Federal Bureau of Investigation has launched a criminal probe into allegations by ZTE's general counsel at its U.S. subsidiary that the parent company plotted a cover-up, including possibly shredding documents, after the first Reuters story broke. The lawyer's allegations are contained in a FBI affidavit.
ZTE has not commented on those allegations.
The lawmakers' letter notes that President Barack Obama recently issued two executive orders that grant the Treasury Department authority to impose penalties on companies that "violate, attempt to violate, or conspire to violate sanctions laws against Iran and Syria."
The letter said ZTE "appears to have violated U.S. sanctions on Iran" by selling a surveillance system to the Telecommunication Co. of Iran. The letter added that it "appears that ZTE conspired to violate additional export control laws" by agreeing to sell millions of dollars worth of U.S. computer equipment to the unit of the consortium that controls TCI.
"We believe the allegations made in these articles deserve your thorough review," the letter stated.
The Reuters articles reported that the computer equipment included hardware and software from some of America's best-known tech companies, including Microsoft Corp, Hewlett-Packard Co, Oracle Corp, Cisco Systems Inc, Dell Inc, Juniper Networks Inc, and Symantec Corp. Washington has banned the sale of such equipment to Iran for years.
There is no evidence the U.S. companies were complicit in the sales. Several have launched internal investigations. The U.S. equipment was not part of the ZTE surveillance system, which is capable of monitoring landline, mobile and internet communications.
ZTE is the world's fifth-largest telecommunications equipment maker and has been attempting to expand into the United States.
The company also is under investigation by the U.S. House of Representatives' Intelligence Committee over whether its equipment represents a threat to national security because of the company's ties to the Chinese government.
ZTE is publicly traded but its largest shareholder is a Chinese state-owned enterprise.
The signers of the July 27 letter included Rep. Sue Myrick, a North Carolina Republican, who co-chairs a joint group on counter terrorism that includes representatives of Congress and members of the European Parliament. At a conference in Washington earlier this month, the group expressed its concern about ZTE's links to the Chinese government and its sale of "sanctioned telecommunications equipment" to Iran.