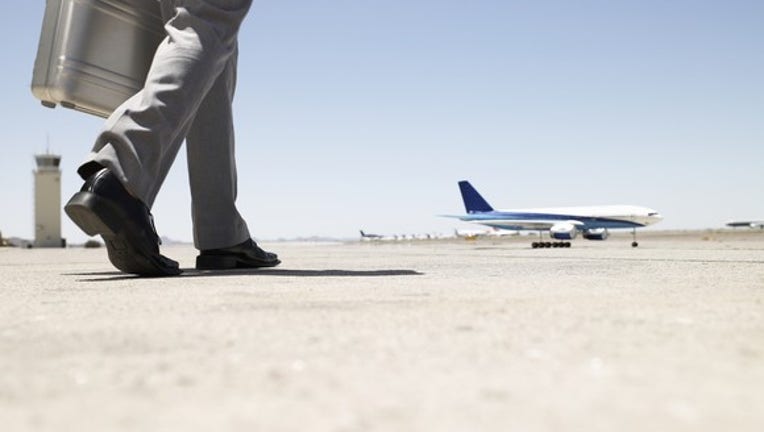 Travelport Worldwide(NYSE: TVPT)announced first-quarter 2017 results on Tuesday morning, highlighting broad-based growth led by strength in the Asia-Pacific region, as well as the continued momentum of its eNett commercial payments business.
Let's fasten our seat belts, then, to get a better look at how Travelport kicked off the new year, as well as what investors should expect in the quarters ahead.
IMAGE SOURCE: GETTY IMAGES.
Travelport results: The raw numbers
Data source: Travelport.
What happened with Travelport this quarter
On an adjusted (non-GAAP) basis -- which excludes items like stock-based compensation and restructuring costs -- Travelport's net income increased 26.3% year over year to $64.4 million, or $0.51 per diluted share.
Adjusted earnings before interest, taxes, depreciation, and amortization (EBITDA) increased 9% year over year to $169 million.
Travel commerce platform revenue increased 7.5% year over year to $622.1 million, including 6.9% growth in Air revenue to $474.5 million, and 9.3% growth in Beyond Air revenue to $147.6 million.
Within Beyond Air, eNett revenue climbed 22% to $41 million, driven by both new customer wins and higher payment volume settled with existing customers.
Technology services declined 5.5% year over year to $28.7 million, due to lower development revenue and fewer hosting activities.
Revenue by geography included:
18% growth in Asia-Pacific revenue to $151 million
14% growth in the Middle East and Africa to $83.6 million
4% growth Europe to $202.4 million
3% growth in Latin America and Canada to $28.8 million
1% growth in the United States to $156.3 million
Subsequent to the end of the quarter, completed the divestment of Travelport's 51% stake in India-based IGT Solutions.
Generated free cash flow of $71 million, up from $3.7 million in the same year-ago period.
Travelport held steady its quarterly cash dividend of $0.075 per share.
What management had to say
Travelport CEO Gordon Wilson stated:
Looking forward
Travelport also reiterated its full-year guidance for 2017 revenue of $2.425 billion to $2.475 billion. At the same time, the company now expects to to be at the high end of its previous guidance ranges for 2017 adjusted EBITDA of $585 million to $595 million, adjusted net income of $165 million to $175 million (or $1.29 to $1.37 per share), and free cash flow of $165 million to $185 million.
In short, while Travelport's results weren't exactly jaw-dropping, this was a good quarter with broad-based strength that leaves the company ahead of its original goals for the year -- and all as it continues to invest in its most promising strategic growth opportunities. With that in mind, I think Travelport shareholders should be more than happy with where the company stands today.
10 stocks we like better than Travelport WorldwideWhen investing geniuses David and Tom Gardner have a stock tip, it can pay to listen. After all, the newsletter they have run for over a decade, Motley Fool Stock Advisor, has tripled the market.*
David and Tom just revealed what they believe are the 10 best stocks for investors to buy right now... and Travelport Worldwide wasn't one of them! That's right -- they think these 10 stocks are even better buys.
Click here to learn about these picks!
*Stock Advisor returns as of May 1, 2017
Steve Symington has no position in any stocks mentioned. The Motley Fool recommends Travelport Worldwide. The Motley Fool has a disclosure policy.