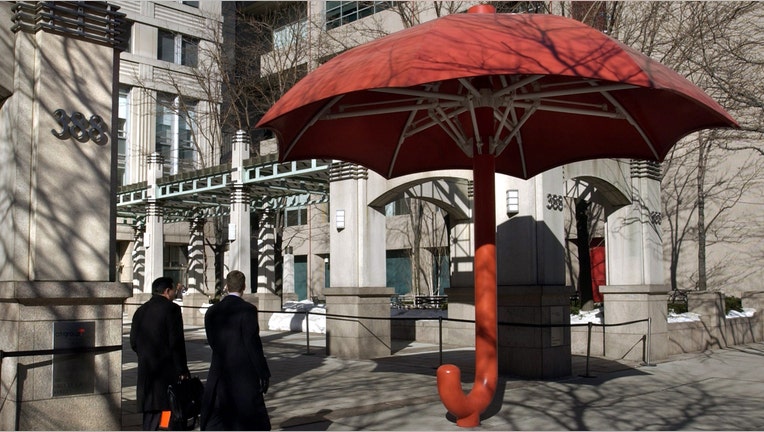 Travelers said its second-quarter operating earnings fell 20%, depressed by claims from catastrophes such as the Fort McMurray wildfires in Alberta, Canada, and hail storms in various parts of the U.S.
But the company posted record quarterly net written premiums, a closely watched measure of revenue growth.
Per-share operating earnings and net written premiums beat expectations.
New York-based Travelers is one of the first big property-casualty insurers to release second-quarter results. Higher catastrophe claims costs are expected to hurt earnings across the industry, and a large number of companies already have issued warnings.
Insurers with exposure to the Fort McMurray wildfires include Chubb Ltd., which reports its results Wednesday; global insurance conglomerate American International Group Inc., which reports Aug. 2 and Allstate Corp., which reports on Aug. 4, according to analysts.
More broadly, the industry has been struggling with persistently low interest rates, which have held down income from investing customers' premium dollars until needed to pay claims. Travelers cited lower net investment income as a factor in its earnings decline.
For the three-month period ended June 30, Travelers said its catastrophe losses were $333 million, up sharply from $221 million in the year-earlier quarter.
"We continue to be very pleased with the execution of our marketplace strategies, both in terms of the record volume of premium we wrote in the quarter and the estimated returns on that business," Chief Executive Alan Schnitzer said in the earnings release. It is his second full quarter in the position, after succeeding longtime CEO Jay Fishman on Dec. 1. Mr. Fishman, who stepped down for health reasons, continues as executive chairman of the board.
Travelers said its net written premium increased 2.9% to $6.35 billion amid strong retention of business, positive renewal premium changes and increases in new-business volumes in each of its segments.
Travelers reported an operating profit of $649 million, or $2.20 a share, compared with $806 million, or $2.52 a share, a year earlier.
Operating earnings are a widely watched industry benchmark because they exclude realized capital gains and losses in companies' big investment portfolios.
Analysts expected per-share operating earnings of $2.07 and net premiums written of $6.33 billion.
Over all, Travelers reported a profit of $664 million, or $2.24 a share, down from $812 million, or $2.53 a share, a year earlier.
Chubb Ltd., formed earlier this year when ACE Ltd. closed on a nearly $30 billion acquisition of Chubb, last week raised its pretax catastrophe loss estimate for the quarter to $390 million from its previous view for $280 million. At the time, the Zurich-based insurer said the bulk of the estimated losses, about $320 million, are tied to natural catastrophes in North America.
Allstate in June estimated its catastrophe losses in April and May totaled $835 million before taxes and $542 million after taxes.
Write to Tess Stynes at tess.stynes@wsj.com and Leslie Scism at leslie.scism@wsj.com