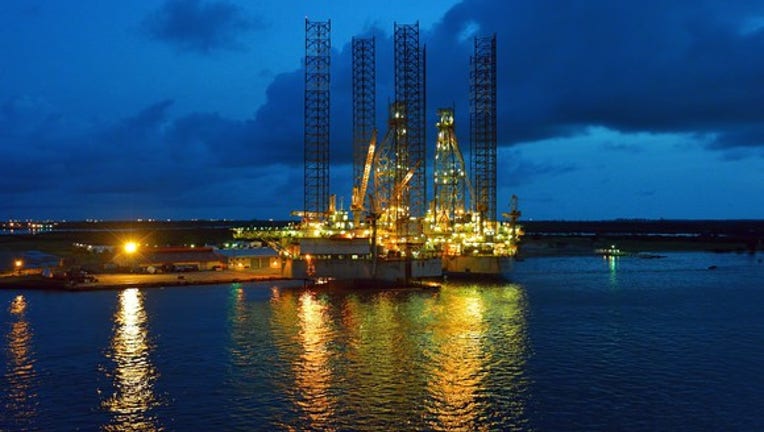 Not much has changed in the offshore market since the last time Transocean (NYSE: RIG) reported earnings. Producers still don't seem too excited about green lighting exploration or development projects that would require the services of a Transocean rig -- or anyone else's rigs, for that matter.
Unlike other times during the downturn, though, Transocean now looks poised to use this less-than-favorable market to its advantage. Here's a look at the company's most recent results as well as what looks to be the seeds of Transocean making a major acquisition in the offshore market.
Image source: Getty Images.
By the numbers
| Metric | Q1 2017 | Q4 2016 | Q1 2016 |
| --- | --- | --- | --- |
| Revenue | $785 million | $974 million | $1,341 million |
| Operating income | $173 million | $339 million | $424 million |
| Net income | $91 million | $347 million | $235 million |
| Earnings per share | $0.23 | $0.61 | $0.64 |
Data source: Transocean.
One common theme in rig owner earnings reports this past quarter is that cost-saving initiatives over the past several quarters can no longer make up for the declines in revenue. Transocean and others have done a commendable job of reducing costs, especially when it comes to idle assets. In the case of Transocean, it has elected to use this downturn to scrap several older assets as they roll off contract. The company has scrapped 31 rigs over the past several years. While those asset retirements have resulted in some charges to the income statement, they have allowed management to drastically lower operating expenses to help keep the company afloat through this downturn.
That said, we're getting to such a low point in the cycle that keeping up with revenue declines now would involve getting rid of rigs that still have value. That's why we're starting to see income numbers fall at a much quicker pace.
The highlights
This past quarter was a pretty quiet one. The two big events -- if you want to call them big -- were the contract extension for itsTransocean Spitsbergen vessel and theDeepwaterConquerorvessel netting a full quarter of operations. Spitsbergen received two contract extensions from the current lessor -- Statoil -- that will keep the vessel operating until late 2018. This is one of Transocean's harsh environment semi-submersibles. This particular segment has maintained a surprisingly high utilization rate throughout the downturn.
The segment that is hurting the most, though, is its ultra-deepwater segment. Even after accounting for the Deepwater Conqueror contract, Transocean's ultra-deepwaterfleet utilization stood at a paltry 36%. If there is any positive to take from this fact, it's that there are lots of available rigs that can be put to work when the upturn in offshore drilling happens. Including the two rigs under construction without contracts in place, Transocean has 21 ultra-deepwater capable rigs available for contracts today.
At the same time, the company still has a $10.8 billion revenue backlog to burn through today, which is one of the largest in the business. It may not be enough to produce sizable profits, but it should be sufficient to help it work through the what should be the last year or so of weak offshore drilling activity.
Perhaps the most important event for Transocean right now isn't what has happened, but what will happen. Management recently announced it would sell its entire fleet of jack-up rigs, including jack-ups currently under construction, to newly formed Borr Drilling. The deal is worth about $1.35 billion, but Transocean won't see all of it because some of that cash will be used to fund the completion of those rigs under construction.
On the surface, this seems like a change of plans from just last quarter when management said it was on the hunt to make an acquisition. As management stated, though, it wants to use the cash as a way to fund other options such as merging with some distressed companies or buying rigs under construction that were intended for another operator.
What management had to say
CEO Jeremy Thigpen commented on the current offshore market and why he thinks we may be closer to a turnaround than some others in the offshore business do:
What a Fool believes
From an operations standpoint, Transocean is doing the best it can to reduce costs and preserve capital. This downturn in offshore drilling has gone on for much longer than anyone had originally thought it would, so it's encouraging to see the company be able to endure these challenging times.
These next few quarters could be rather interesting for Transocean investors, though, because it's looking more and more like management is lining up a big move. Depending on what that action is, it could have a profound impact on the investment thesis for this stock, so keep your eyes peeled for any news.
10 stocks we like better than TransoceanWhen investing geniuses David and Tom Gardner have a stock tip, it can pay to listen. After all, the newsletter they have run for over a decade, Motley Fool Stock Advisor, has tripled the market.*
David and Tom just revealed what they believe are the 10 best stocks for investors to buy right now... and Transocean wasn't one of them! That's right -- they think these 10 stocks are even better buys.
Click here to learn about these picks!
*Stock Advisor returns as of May 1, 2017
Tyler Crowe has no position in any stocks mentioned. The Motley Fool has no position in any of the stocks mentioned. The Motley Fool has a disclosure policy.