TransDigm Soars on Commercial Aftermarket Strength, Higher Guidance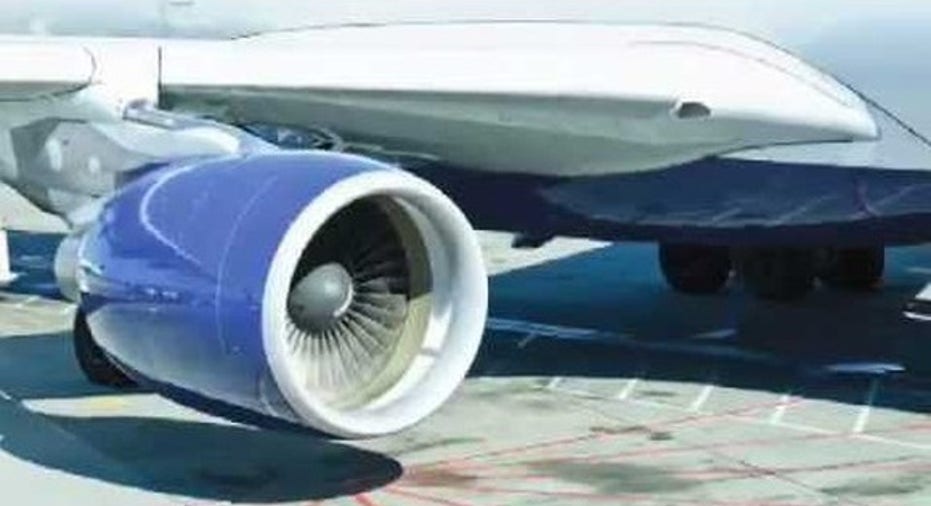 Image: TransDigm Group.
Within the aerospace industry, countless suppliers have benefited from the huge ramp-up in demand for commercial aircraft. TransDigm Group makes key components for airplanes, and it has been a big winner in the aerospace arena. Yet coming into Tuesday's fiscal second-quarter financial report, TransDigm investors wanted to see if the company could bounce back from an uncharacteristically weak report in the previous quarter. TransDigm's results were not only positive but stellar, and the stock climbed sharply in response to the release. Let's look more closely at the latest from TransDigm Group and why shareholders were so pleased.
TransDigm flies into happier skies
TransDigm Group's fiscal second-quarter results returned the company to its more typical strong performance. Revenue jumped 29% to $796.8 million, which was significantly above the $777 million consensus figure among investors for TransDigm sales. Adjusted net income climbed by more than a third to $160.5 million, and that worked out to adjusted earnings of $2.86 per share. That figure exceeded investors' expectations by $0.28 per share.
Looking more closely at the results, TransDigm showed more signs of bouncing back from a weak fiscal first quarter. Most of the gains in revenue came from the acquisitions that TransDigm has made over the past year, but organic sales growth of 4.4% was still much better than the slight decline from the previous quarter. On the bottom line, higher acquisition-related costs weighed on profitability, as did greater interest expense. Rising non-cash stock compensation also held back GAAP net income growth to a slower rate than the revenue gain.
TransDigm CEO Nicholas Howley didn't hesitate in explaining where the company got its strong results. "We saw signs of improvement in the commercial aftermarket," Howley said, "as second quarter sales rose sharply versus the prior year." The CEO also pointed to rising bookings in the defense industry, which helped offset uncertainty regarding slight declines in revenue. As Howley concluded, "Our constant focus on our value-based operating strategy, including our first quarter headcount reductions, continued to show strong results."
What's ahead for TransDigm?
In more good news for investors, TransDigm said that it would revise its guidance for the full 2016 fiscal year. The reason was "primarily due to the stronger margins experienced to date and expected for the second half of our fiscal year," according to Howley. In particular, net sales between $3.151 billion and $3.181 billion represented a general tightening of the company's previous guidance by roughly $7 million on both ends. An increase in adjusted earnings to between $11.04 and $11.28 per share was almost $0.40 per share higher than previously expected. EBITDA as TransDigm defines it should rise between 17.5% and 19% from year-ago levels, and net income will similarly post gains of roughly 25% to 28%.
TransDigm also had good things to say about its recently completed acquisition of Breeze-Western. Leaders from both of the companies have helped form a new leadership team, and TransDigm has also made decisions to boost productivity, including consolidation of its facility in Virginia into the company's main campus by later this year. Financial realignment to reflect more consistent treatment of the new business should also move forward in the second half of the fiscal year.
TransDigm shares soared in response to the strong results and favorable guidance. By the end of the trading day, the stock had climbed more than 10.5%. Looking forward, as long as the aerospace industry remains as strong as it has been for years now, then TransDigm Group will have the opportunity to build on its already impressive results and give shareholders further growth well into the future.
The article TransDigm Soars on Commercial Aftermarket Strength, Higher Guidance originally appeared on Fool.com.
Dan Caplinger has no position in any stocks mentioned. The Motley Fool owns shares of and recommends TransDigm Group. Try any of our Foolish newsletter services free for 30 days. We Fools may not all hold the same opinions, but we all believe that considering a diverse range of insights makes us better investors. The Motley Fool has a disclosure policy.
Copyright 1995 - 2016 The Motley Fool, LLC. All rights reserved. The Motley Fool has a disclosure policy.