Trains to NY's Grand Central Terminal Restored After Fire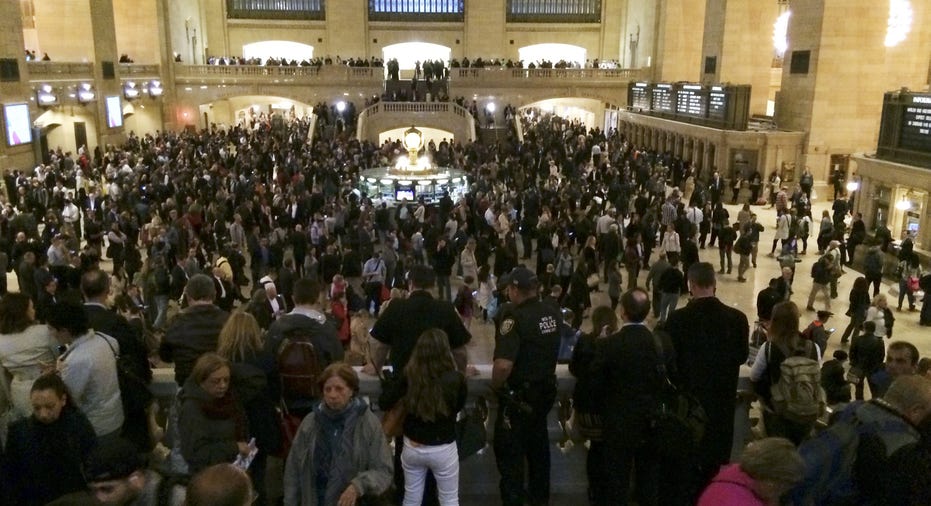 Commuter train service in and out of New York City's Grand Central Terminal was restored on a limited basis on Wednesday, a day after a fire under a section of elevated track in Manhattan interrupted the evening rush hour, officials said.
A Saturday schedule with fewer trains will be in effect on Wednesday on all three Metro-North lines carrying commuters from Westchester and Dutchess counties in New York and Connecticut, the Metropolitan Transportation Authority said. Riders should anticipate delays and crowded conditions and were encouraged to work from home if possible or make alternate travel plans, the statement said.
A massive four-alarm fire broke out at a local business under Metro-North Railroad's Park Avenue viaduct, disrupting the evening commute for tens of thousands of people.
The blaze in East Harlem may have began when a generator caught fire at a garden supply company, igniting chemicals, New York Governor Andrew Cuomo said after touring the site.
Metro-North crews worked throughout the night, repairing and restoring two of the four tracks for the morning rush hour. Crews inspected all elements, including the track, supports, power and signal, and conducted test trains to ensure safety.
Repairs to a section of the viaduct requires the two inside tracks to remain out of service, the statement said. However, trains will be able to safely operate on the two outside tracks of the viaduct with speeds reduced to a maximum of 30 mph from 60 mph.
Images of the fire posted on social media showed bright flames directly under the tracks and dense plumes of black smoke.
(Reporting by David Gregorio in New York, Brendan O'Brien in Milwaukee and Suzannah Gonzales in Chicago; Editing by Jeffrey Benkoe)