Traffic deaths spike in first 6 months of 2015; improved economy, lower gas prices cited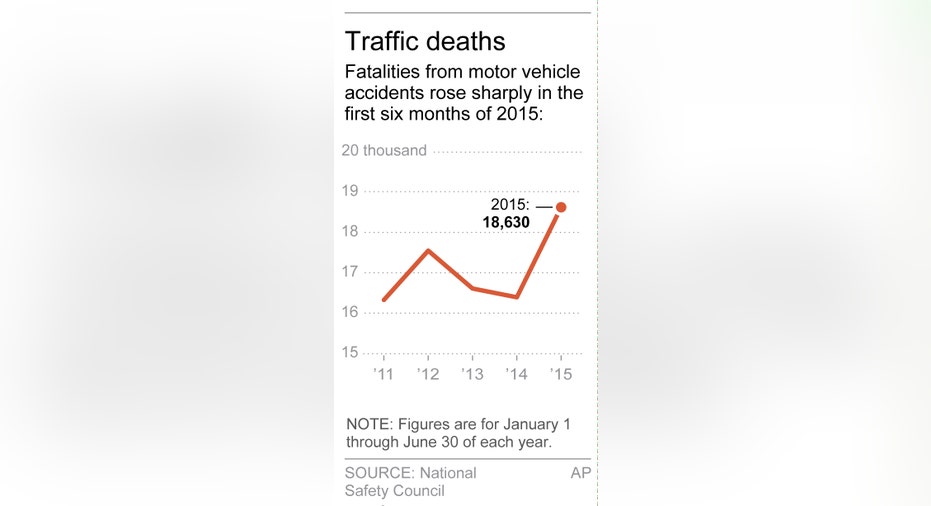 The National Safety Council says traffic deaths are up 14 percent in the first six months of this year and injuries are up by a third.
The council's president, Deborah A.P. Hersman, says an improved economy and lower gas prices have encouraged Americans to put a record number of miles on the road but certainly are not the whole explanation.
Nearly 19,000 people lost their lives in traffic accidents through June. The tally doesn't include two of the historically highest months for traffic deaths, July and August.
If the trend continues, traffic deaths this year could exceed 40,000 for the first time since 2007, when there were nearly 44,000 deaths.