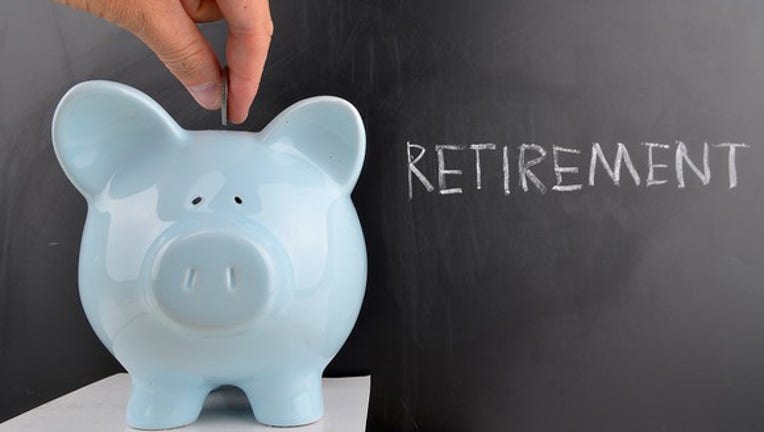 Individual retirement accounts can be a great way to save, but deciding where to open an IRA can be a headache. It isn't a decision to be made lightly, as the range of features offered by brokers varies significantly cater to different types of investors. Here's how two popular brokers, TradeKing and TD Ameritrade, compare for Roth or Traditional IRAs.
Commission prices
Depending on how frequently you trade, what you pay per trade may be among the most important considerations when you decide where to open an account. The table below compares the standard commissions at each broker by type of investment.
Data source: Company websites.
However, true commission prices aren't always as clear as they may appear. Where TradeKing offers the lower standard fee in every column, TD Ameritrade offers more opportunities for its accountholders to make investments without paying any commission at all.
Plus, some depositors will qualify for special offers that include cash bonuses and commission-free trades, an effective discount on each trade.
Mutual funds, ETFs, and commission-free choices
Fund investors should pay close attention to the differences between what brokerages are selling, as this is one area where they can be vastly different. TD Ameritrade offers one of the industry's largest selections of no-load, no-transaction-fee mutual funds and commission-free ETFs. TradeKing doesn't have any fee-free funds, but it does charge significantly lower commissions on all of its mutual funds and ETFs.
Data sources:Barron's, company websites, and representatives.
Depending on which funds you prefer, either broker may be the better choice.
Minimum deposit requirement for IRAs
Luckily, not having much money to invest won't stop you from opening an account. TradeKing and TD Ameritrade are true no-minimum brokers, meaning you can open an IRA with as much (or little) as you'd like. This can be a big advantage to people who are just getting started and plan to build up their balance over time.
Image source: Getty Images.
International stocks and ADRs
If the ability to invest in foreign stocks is important to you, you'll want to be aware of some limitations of these brokers. Neither TD Ameritrade nor TradeKing currently route orders to international exchanges. That said, both enable investors to trade American depositary receipts (ADRs) that trade on U.S exchanges or over-the-counter.
If you'd like to trade stocks on international exchanges (stocks on the London Stock Exchange, for example) you'll have to choose from a minority of discount brokers that offer this capability.
Mobile app reviews
Both of these brokerages allow you to check your account and make trades from a smartphone or tablet from anywhere in the world. Here's how each broker's users and customers rated their mobile trading apps, as of Feb. 23, 2017.
Data source: Relevant app stores.
Fees on IRA accounts
Fees are a recurring issue in personal finance, but many IRA fees are avoidable. Two common IRA fees are maintenance fees charged simply for having an account, and inactivity fees charged for failing to meet a broker's minimum activity levels.
TD Ameritrade doesn't charge either type of fee. TradeKing has an annual inactivity fee of $50, which can be avoided by making at least one trade per year, or by maintaining a balance of at least $2,500.
TradeKing vs. TD Ameritrade for an IRA
Depending on how you invest, you can find a lot to like about either TradeKing or TD Ameritrade. On one hand, TradeKing has generally lower standard commissions for stocks, ETFs, options, and mutual funds. TD Ameritrade may be more attractive to investors who can capitalize on its commission-free fund list to lower their trading costs.
To be clear, The Motley Fool does not endorse any particular brokerage, but we can help you find one that's a good fit for you. VisitFool.com's IRA Centerto compare several brokers all on one page, and see if you qualify for any special offers for opening a new account.
10 stocks we like better thanWal-MartWhen investing geniuses David and TomGardner have a stock tip, it can pay to listen. After all, the newsletter theyhave run for over a decade, the Motley Fool Stock Advisor, has tripled the market.*
David and Tomjust revealed what they believe are theten best stocksfor investors to buy right now... and Wal-Mart wasn't one of them! That's right -- theythink these 10 stocks are even better buys.
Click hereto learn about these picks!
*StockAdvisor returns as of December 12, 2016The author(s) may have a position in any stocks mentioned.
Jordan Wathen has no position in any stocks mentioned. The Motley Fool owns shares of and recommends TD Ameritrade. The Motley Fool has a disclosure policy.