TradeKing vs. Interactive Brokers: Where to Open an IRA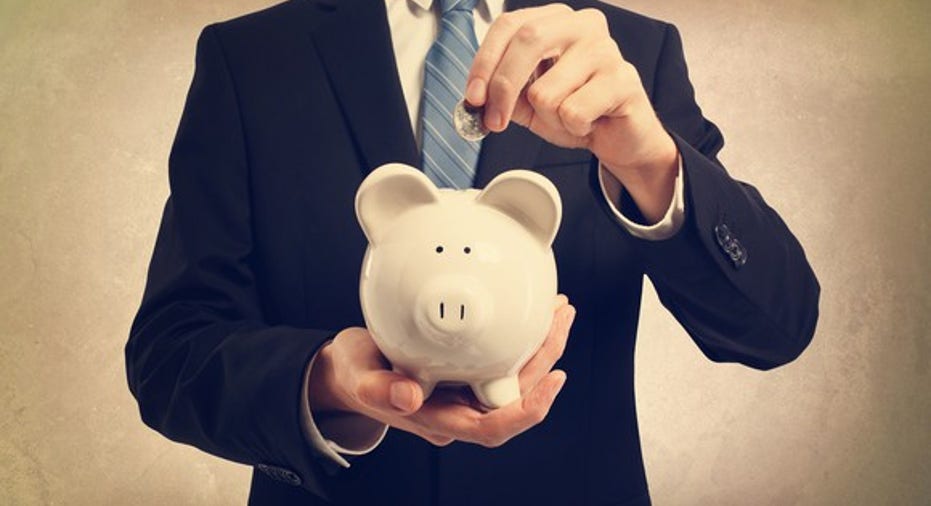 Getting started with a tax-deferred or tax-free retirement account like a Roth or Traditional IRA may be the smartest move you could ever make for your financial future. IRAs can shield your investment returns from Uncle Sam, while giving you the opportunity to pick the specific stocks, funds, and ETFs that you hold in your portfolio.
Deciding on where to open an IRA accountcan be a chore, however, as fees and features vary among the hundreds of companies that can house your account. Let's compare TradeKing andInteractive Brokers to see how their features and prices compare for different types of investors.
Commission prices -- costs matter
When fixed commission prices were eliminated in the 1970s, discount brokers quickly emerged to start offering trades at lower and lower prices. Today, most brokers now offer trades that start at less than $5.00, making price perhaps less important than it was before.
Data source: company websites.
The big difference between TradeKing and Interactive Brokers is that one uses fixed pricing, versus variable pricing for the other. Interactive Brokers' commissions are charged on a per-share and per-contract basis and can decrease based on trading volume when investors make use of its tiered pricing schedule. TradeKing's commissions are flat, and thus each trade costs the same.
Keep in mind that published prices are really just that -- published prices. Frequently, brokers have special offers for opening a new IRA, which can entitle you to hundreds of free trades or cash bonuses for opening an account. It may be smart to think of these bonuses as effective discounts on a broker's published prices.
Mutual funds, ETFs, and commission-free funds
TradeKing and Interactive Brokers offer thousands of funds, but which is better for any given person greatly depends on the specific funds you intend to invest in.
Data sources:Barron's, company websites, and representatives.
TradeKing has the lowest commission for mutual fund trades at $9.95, versus $14.95 for Interactive Brokers. However, Interactive Brokers offers thousands of mutual funds and ETFs that you can invest in without paying anything at all.
If you plan on making use of funds in your portfolio, the brokerage you pick may be especially important. Note that many brokers now offer thousands of mutual funds and ETFs that are free to trade, but which funds make the freebie list varies by brokerage.
Minimum deposit requirement for IRAs
Before we go much further, it may be wise to check in on each broker's minimum deposit requirements. TradeKing is a no-minimum IRA broker, so you can start by depositing as little as a dollar bill. Interactive Brokers currently requires $5,000 to open an IRA, a lower bar than the $10,000 requirement for a standard brokerage account.
Depending on your personal situation, a broker's minimum investment may be more or less important to you. That said, some brokers provide financial incentives for depositing more than the minimum, so see if depositing more could score you some perks before deciding on your initial deposit amount.
Minimum deposit requirements can be a big difference maker for people who are just getting started. Image source: Getty Images.
International stocks and ADRs
As the world grows more connected, investors are sniffing out investments all around the world. But some brokers may be better suited for investing internationally than others.
In this case, both TradeKing and Interactive Brokers allow you to buy foreign stocks with tickers on U.S. exchanges, but only Interactive Brokers provides the opportunity to send trades to foreign stock exchanges.
Data sources: company websites and representatives.
Ultimately, the differences between brokers frequently boil down to whether you need to go overseas to buy a stock.Many of the world's largest foreign companies have a ticker in the U.S., so you can invest in them regardless of the broker you choose. Adidas is based in Germany, but it has an ADR that trades over the counter. BP is based in Britain, but it also has a listing on the New York Stock Exchange.
For smaller companies, you'll usually have to go direct to their home exchange. Only a few online discount brokers currently offer the ability to trade stocks listed on international markets, so you'll have fewer choices if international access is a top priority.
Mobile app reviews
You can check your account and make trades from your mobile phone or tablet from anywhere around the world. Here's how each broker's users and customers rated their mobile trading apps, as of March 7, 2017.
Data source: relevant app stores.
Fees on IRA accounts
It's wise to go over any broker's fee schedule with a fine-toothed comb, but two fees are worth pointing out because they're common and frequently avoidable. The first is an IRA maintenance fee, or IRA service charge, which investors pay just to have an account. The second is an inactivity fee, or a charge for failing to meet a broker's minimum trading requirements.
Interactive Brokers eliminated maintenance fees for IRAs in 2017, but it does charge inactivity fees. Its inactivity fee comes in the form of a $10 minimum on commissions each month. Thus, if a customer pays just $2 in commissions in one month, he or she will be charged an extra $8 to bring the total to $10. The only way to avoid this fee is to keep a balance of $100,000 or more, or by trading enough to generate at least $10 in monthly commissions.
TradeKing requires very little activity to avoid its inactivity charge. Investors simply need to have a balance of more than $2,500 or make at least one trade per year to avoid a $50 annual inactivity fee.
TradeKing vs. Interactive Brokers: IRA brokers
The truth is that the best broker for one person may be the worst for another, as each has its advantages and disadvantages for different types of investors.
Interactive Brokers' commission structure rewards high-activity traders, but low-activity retirement investors may be put off by inactivity fees and may not reap much savings. On the other hand, TradeKing's flat fee per trade is simple to understand, and its low minimum deposit requirement is great for people who want to start small, but fund investors may not like that it charges a transaction fee of some sort on every single fund and ETF.
The best broker for you really depends on how you plan to manage your investments. To be clear, The Motley Fool does not endorse any particular brokerage, but we can help you find one that's a good fit for you. VisitFool.com's IRA Centerto compare several brokers all on one page, and see if you qualify for any special offers for opening a new account.
10 stocks we like better thanWal-MartWhen investing geniuses David and TomGardner have a stock tip, it can pay to listen. After all, the newsletter theyhave run for over a decade, the Motley Fool Stock Advisor, has tripled the market.*
David and Tomjust revealed what they believe are theten best stocksfor investors to buy right now... and Wal-Mart wasn't one of them! That's right -- theythink these 10 stocks are even better buys.
Click hereto learn about these picks!
*StockAdvisor returns as of March 6, 2017The author(s) may have a position in any stocks mentioned.
Jordan Wathen owns shares of Interactive Brokers. The Motley Fool recommends Interactive Brokers. The Motley Fool has a disclosure policy.