TradeKing vs. E*Trade: Where to Open an IRA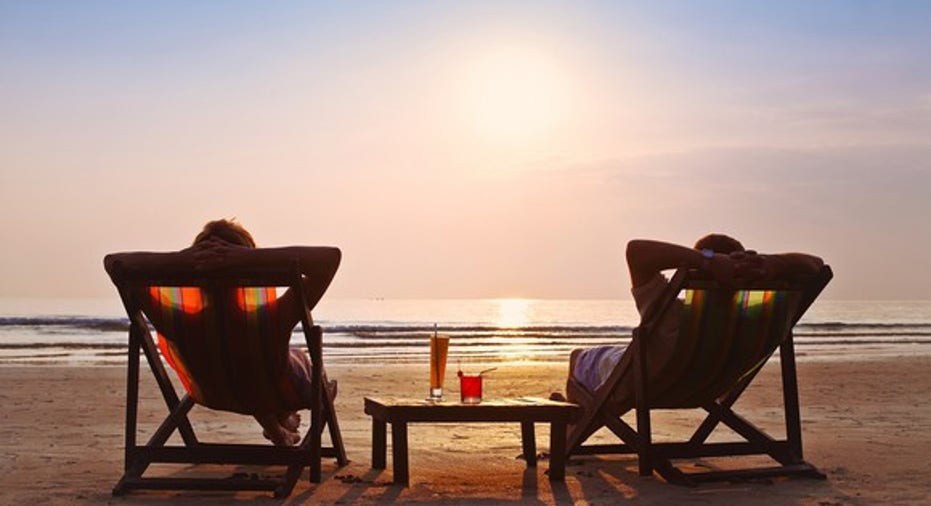 Studies frequently show that fewer than one in five Americans use an IRA to save for retirement. That may be a huge mistake, as IRAs offer investors the unrivaled combination of more choices and big tax advantages.
To help you make a better decision on where toopen an IRA, let's look at how retirement savers might compare two brokers like TradeKing and E*Tradeto see what best fits the needs of a long-term investor.
Commission prices
Commissions aren't what they used to be, and that's a very good thing, indeed. The internet has played an integral role in driving down trading costs, and many brokers rolled out new price cuts in 2017.
Here's how TradeKing and E*Trade compare on commissions by the type of investment.
Data source: Company websites.
A broker's price list isn't always indicative of the price you'll pay to make a trade. E*Trade offers volume-based discounts whereby its particularly active customers see their commissions fall to $4.95 per trade from $6.95 when they make 30 or more trades in a quarter. In addition, some mutual funds and ETFs are completely free to buy or sell on its platform.
Don't forget about perks you receive for opening an account, either. Across the industry, special offers for IRAs can be extremely lucrative, with cash bonuses frequently topping $2,000 or more just for opening an account.
Mutual funds, ETFs, and commission-free choices
When it comes to funds, brokers matter a lot. As you can see in the table below, the number of funds each broker offers, and whether or not you'll have to pay to invest in them, varies significantly by brokerage.
Data sources:Barron's, company websites, and representatives.
E*Trade has the advantage of having more than 4,400 fee-free mutual funds and more than 100 commission-free ETFs. However, if a fund or ETF isn't on E*Trade's list of free funds, TradeKing clients will pay less in commissions to buy or sell it.
Minimum deposit requirement for IRAs
Some brokers require new clients to deposit as much as $5,500 to open an IRA. Luckily, TradeKing doesn't have a minimum requirement for any of its brokerage accounts, and E*Trade waives its usual $500 minimum for IRAs. Thus, you could start an account with just $1.00 at either broker if you wanted to.
Image source: Getty Images.
International stocks and ADRs
Investors who want to invest internationally may find some brokers more limiting than others. E*Trade and TradeKing offer the ability to buy and sell American depositary receipts (ADRs) listed in the United States, but neither offer direct access to trade on international markets.
Many of the world's largest companies, like Honda, have ADRs in the United States, but smaller companies are more likely to have a ticker only on their home exchanges. For this reason, investors who want to be able to explore more of the world's exchanges may want to shop from the few brokers that offer international trading.
Mobile app reviews
You can check your account and make trades from your mobile phone or tablet from anywhere around the world. Here's how each broker's users and customers rated their mobile trading apps, as of Feb. 24, 2017.
Data source: Relevant app stores.
Fees on IRA accounts
Make sure you fully understand a broker's fee schedule before opening an IRA account. Two fees that are relatively common are maintenance fees and inactivity charges. Luckily, if you know how they work, you can generally avoid them.
TradeKing has an annual inactivity fee of $50, but if you make at least one trade each year or keep $2,500 or more in your account, you won't have to pay it. E*Trade doesn't charge an inactivity or maintenance fee.
Better for IRA Accounts: TradeKing or E*Trade?
There isn't any hard-and-fast rule for what makes a broker better than any other. It's all dependent on how you plan to manage your account.
For example, stock and options investors will pay less in commissions for each trade with TradeKing, but higher-volume traders who qualify for E*Trade's lower pricing will pay less per options contract ($0.50 vs. $0.65). On the other hand,ETF and mutual fund investors may find that they can construct a portfolio with E*Trade's fee-free fund list, in which case E*Trade may be the better brokerage for their accounts. Depending on how and what you invest in, you can make the case for either broker.
To be clear, The Motley Fool does not endorse any particular brokerage, but we can help you find one that's a good fit for you. VisitFool.com's IRA Centerto compare several brokers all on one page, and see if you qualify for any special offers for opening a new account.
10 stocks we like better thanWal-MartWhen investing geniuses David and TomGardner have a stock tip, it can pay to listen. After all, the newsletter theyhave run for over a decade, the Motley Fool Stock Advisor, has tripled the market.*
David and Tomjust revealed what they believe are theten best stocksfor investors to buy right now... and Wal-Mart wasn't one of them! That's right -- theythink these 10 stocks are even better buys.
Click hereto learn about these picks!
*StockAdvisor returns as of March 6, 2017The author(s) may have a position in any stocks mentioned.
Jordan Wathen has no position in any stocks mentioned. The Motley Fool has no position in any of the stocks mentioned. The Motley Fool has a disclosure policy.