Trade Deficit Shrinks as Goods Imports Hit Five-Year Low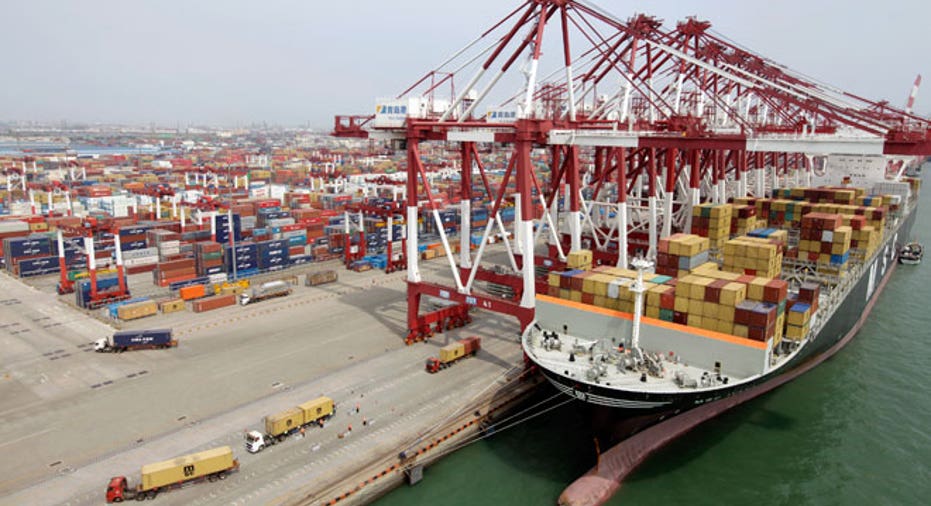 The U.S. trade deficit fell more than expected in March as imports of goods tumbled to their lowest level since 2010, a potential boost to first-quarter economic growth estimates that also hints at sluggish domestic demand.
The Commerce Department said on Tuesday the trade gap fell 13.9 percent to $40.4 billion, the smallest since February 2015, also as exports fell.
February's trade deficit was revised slightly down to $46.96 billion from the previously reported $47.1 billion. Economists polled by Reuters had forecast the trade deficit falling to $41.5 billion in March. When adjusted for inflation, the deficit declined to $57.4 billion from $63.2 billion in February.
The government reported last month that trade subtracted 0.34 percentage point from first-quarter gross domestic product, helping to hold down growth to an annual rate of 0.5 percent. The smaller-than-forecast trade gap suggests that the advance GDP growth estimate could be bumped up when the government publishes its revised estimate later this month.
A strong dollar and soft global demand have hampered exports, but there are signs that some of the drag is starting to fade. The Institute for Supply Management reported on Monday that a gauge of export orders received by U.S. manufacturers rose in April for a second straight month, reaching its highest level since November 2014.
The dollar has weakened 3.8 percent against the currencies of the United States' main trading partners so far this year, which should improve the competitiveness of U.S.-made goods on international markets. The greenback gained 20 percent on a trade-weighted basis between June 2014 and December 2015.
In March exports of goods slipped 1.6 percent to $116.8 billion. Overall exports of goods and services fell 0.9 percent to $176.6 billion. Exports of food were the lowest since September 2010. Exports of industrial supplies and materials fell to a six-year low, while consumer goods exports were the lowest since March 2013.
Exports to the European Union surged 9.2 percent, while goods shipped to Canada and Mexico jumped 10.9 percent and 6.1 percent, respectively. Exports to China climbed 11.2 percent.
Imports of goods tumbled 4.3 percent to $175.3 billion, the smallest since December 2010. Weak imports potentially signal slackening domestic demand, but could also be related to ongoing efforts by businesses to reduce an inventory glut.
Lower oil prices and increased domestic energy production are also helping to keep the import bill in check.
In March, imports were held down by industrial supplies and materials imports which hit their lowest level since April 2004. Petroleum imports were the lowest since September 2002, even as oil prices rose to an average $27.68 per barrel.
Imports from China fell to their lowest level in three years. With exports rising, the politically sensitive U.S.-China trade deficit declined 25.7 percent to $20.9 billion in March.
(Reporting By Lucia Mutikani; Editing by Andrea Ricci)