Tractor Supply Company Earnings Fall as Customer Traffic Drops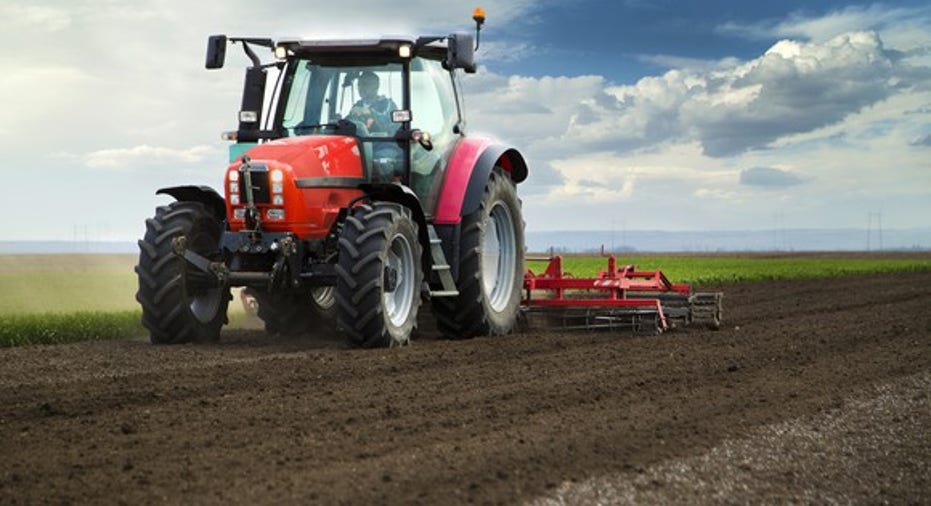 Tractor Supply (NASDAQ: TSCO)posted earnings results this week for its fiscal first quarter that were marked by declining sales at existing locations and weakening profitability as seasonal weather swings pinched the top- and bottom-line figures.
Here's how the big-picture results stacked up against the prior-year period:
| Metric | Q1 2017 | Q1 2016 | Year-Over-Year Change |
| --- | --- | --- | --- |
| Revenue | $1.56 billion | $1.47 billion | 7% |
| Net income | $60.3 million | $67.7 million | (7%) |
| EPS | $0.46 | $0.50 | (8%) |
Data source: Tractor Supply financial filings.
What happened this quarter
Sales rose overall, but only thanks to an expanding store base. Comparable-store sales declined slightly as weather hurt results, particularly in Tractor Supply's northern regions.
Image source: Getty Images.
Other highlights of the quarter include:
Comps fell 2.2% as the company logged its first drop in customer traffic in nine years. A few factors combined to produce that result, including fewer selling days in the quarter and the negative impact of weather compared to the prior-year period.
In contrast to slow-moving seasonal products like lawn and garden supplies, pet and livestock products met with strong demand.
Tractor Supply opened 24 new stores to bring its total to over 1,600 locations.
Gross profit margin fell 0.6 percentage points to 33% of sales as the company relied more heavily on price cuts to move its seasonal merchandise.
Selling, general, and administrative expenses ate up a greater percentage of sales, which, combined with the falling gross profit margin, produced an 11% drop in operating income.
Bottom-line profitability fell to 3.9% of sales from 4.6% a year ago.
Inventory levels rose 13% to $1.66 million.
What management had to say
CEO Greg Sandfort and his executive team said sales were most challenged in Tractor Supply's northern regions, where weather had an especially positive impact in the prior-year period. A year ago, the company credited an early spring for helping drive sharply higher sales in its lawn and garden segment. This time around, however, weather produced a drag on results. "Due to the challenging weather conditions," Sandfort explained this week, "we were unable to offset the strong seasonal performance from last year's first quarter."
As for falling profitability, "the decrease in gross margin was primarily driven by higher markdowns on cold weather merchandise, targeted promotional activity, and a higher freight expense," executives said.
Looking forward
Management noted that as weather conditions have improved over the past few weeks, traffic levels have ticked higher as well. "We are encouraged with how the customer has responded and believe there is significant spring business ahead of us."
Still, the company declined to update its full-year sales and profit guidance, citing the volatility that weather shifts are having on its operating trends. For the time being, that means comps are projected to grow between 2% and 3% for the full year as net income improves to between $445 million and $457 million, compared to last year's $437 million haul.
Tractor Supply will update those targets following its fiscal second-quarter release that will include the rest of the spring selling season. The operating performance over that time will play a key role in whether executives affirm, raise, or lower their 2017 official outlook after posting their next quarterly announcement in a few months.
Find out why Tractor Supply is one of the 10 best stocks to buy now
Motley Fool co-founders Tom and David Gardner have spent more than a decade beating the market. (In fact, the newsletter they run, Motley Fool Stock Advisor, has tripled the market!*)
Tom and David just revealed their ten top stock picks for investors to buy right now. Tractor Supply is on the list -- but there are nine others you may be overlooking.
Click here to get access to the full list!
*Stock Advisor returns as of April 3, 2017
Demitrios Kalogeropoulos has no position in any stocks mentioned. The Motley Fool recommends Tractor Supply. The Motley Fool has a disclosure policy.