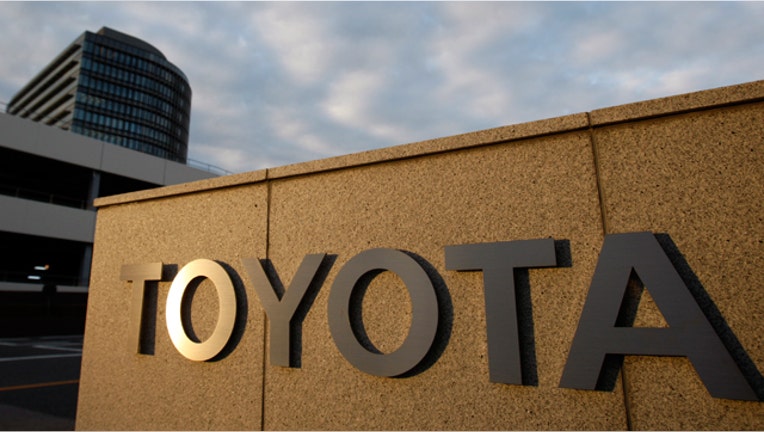 Toyota Motor Corp raised its full-year net profit forecast on Friday due to improvements in its Chinese operations, while the Japanese automaker also lifted its sales forecast for the North American market, where demand has been booming.
The world's biggest-selling automaker said it expected to post a record net profit of 2.27 trillion yen ($19.43 billion) in the year to March, up slightly from a previous forecast of 2.25 trillion yen, as operating income in Asia picks up due to increased production efficiencies in China.
Along with favorable exchange rates in the region, this has lifted earnings even as economic weakness among some Asian countries has resulted in lower vehicle sales.
"Our Chinese operations have improved, which has increased our profitability. This is why we've raised our profit forecast," Managing Officer Tetsuya Otake told a results briefing.
Toyota raised its full-year vehicle sales forecast for the North American market to 2.87 million from 2.85 million, as a stable U.S. economy keeps demand strong for its SUVs and pick-up trucks.
Japan's biggest automaker has been enjoying solid growth in the United States, its largest market which posted record annual sales last year as an improving economy and lower gasoline prices have cranked up demand for higher-margin SUVs and pick-up trucks.
The automaker sold 10.15 million vehicles globally in calendar 2015, beating out Volkswagen, which has seen its sales suffer due to an emissions-cheating scandal, to keep its title as the world's best-selling automaker.
While a sharp fall in the Japanese yen versus the U.S. dollar in recent years has boosted profitability, Toyota said its impact has started to subside. For the year, it has set a U.S. dollar rate of 120 yen, compared to a previous forecast of 118 yen.
A stabilizing yen against the U.S. dollar following months of deep losses, along with an appreciation in the Japanese currency against the euro and other currencies weighed on the company's third-quarter operating profit, which fell 5.3 percent from the previous year to 722 billion yen.
This was lower than forecasts for 780 billion yen taken from 12 analysts according to Thomson Reuters I/B/E/S/.
Toyota said domestic vehicle output would likely be impacted by a stoppage in domestic production next week due to a steel shortage following an explosion at a steel plant owned by one of its affiliate companies. The company said it had yet to factor in any possible impact into its earnings.
($1 = 116.8300 yen)
(Reporting by Naomi Tajitsu; Editing by Muralikumar Anantharaman)