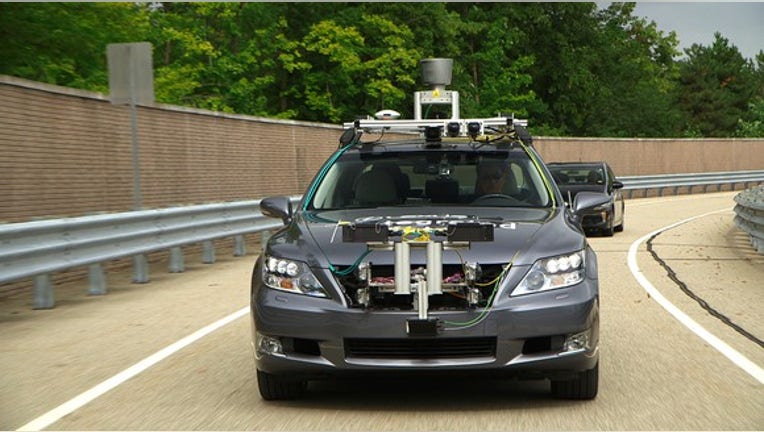 Will Toyota's self-driving research program join forces with Uber's? That's just one of many questions following Tuesday's deal. Image source: Toyota.
Toyota announced on Tuesday that it has made a "strategic investment" in Silicon Valley ride-hailing giant Uber. Toyota also said it will begin offering auto leases to Uber drivers. The size of Toyota's investment in Uber wasn't disclosed.
The announcement came just a few hours after rival Volkswagen announced a $300 million investment in the much smaller ride-hailing company Gett. General Motors invested in Lyft in January.
What the companies said
"Against the backdrop of rapidly evolving car usage trends in recent years, the development of mobility services in new areas, including ridesharing and car-sharing, has gathered pace on a global scale," the two companies said in a joint statement. "Through this agreement on the trials, Toyota and Uber will accelerate further talks in aiming to establish new services and to offer new value to customers."
What does this mean for Uber and Toyota?
For Uber, it's probably pretty simple. The ride-sharing giant has raised massive amounts of cash, but it needs more to fund an aggressive global expansion effort as well as advanced technology initiatives. Those initiatives include the development of a self-driving car. Toyota has its own self-driving research program under way; it's possible this new partnership will involve some joint work going forward.
For Toyota, it's a big strategic move. Nearly all of the big automakers have been talking up the idea of "future mobility," a general term that seems to include ride-sharing, ride-hailing, electric vehicles, and self-driving technology. But in recent months, it has become clear that General Motors has been doing much more than talking: GM and Lyft will reportedly start testing a self-driving taxi service within a year -- much sooner than most industry observers had expected -- and the service will use GM's advanced Chevrolet Bolt electric cars.
That news probably rattled executives at a lot of automakers, including Toyota. Those executives may have been rattled again when Apple disclosed its $1 billion investment in Uber's global arch-rival, Chinese ride-hailing giant Didi Chuxing, earlier this month.
Uber's prototype self-driving car is a Ford. Will the next one be a Lexus? Image source: Uber.
It's possible a race was on to secure partnerships with other ride-hailing companies. Last week, Uber released a photo of its first self-driving prototype. The car is a Ford Fusion, which led to some speculation that the Blue Oval could be talking to Uber about a partnership.
If so, Toyota appears to have beat it to the punch.
But what does Toyota want with Uber?
That's not yet clear. Toyota's leadership surely wants to make sure the company has a way to learn and understand the ride-hailing business in depth. It's also a way for Toyota to get some leasing business, though I suspect that's a minor consideration. Toyota probably has bigger plans for the relationship.
It's not yet clear whether Toyota will follow the example of GM with Lyft and use its new partnership to test new technologies like self-driving electric cars -- but it might. It might also have something else in mind. It's a safe bet that Toyota has a plan of some kind that goes well beyond a desire for a financial return on its investment.
It's also possible that Toyota's investment was as much about blocking one or more rivals as it was about an acute desire to work with Uber. If so, it's likely we'll see more deals announced soon.
The article Toyota and Uber Join Forces: What It Means originally appeared on Fool.com.
John Rosevear owns shares of Ford and General Motors. The Motley Fool owns shares of and recommends Ford. The Motley Fool recommends General Motors. Try any of our Foolish newsletter services free for 30 days. We Fools may not all hold the same opinions, but we all believe that considering a diverse range of insights makes us better investors. The Motley Fool has a disclosure policy.
Copyright 1995 - 2016 The Motley Fool, LLC. All rights reserved. The Motley Fool has a disclosure policy.