Toy companies' shares fall on concerns of Toys 'R' Us bankruptcy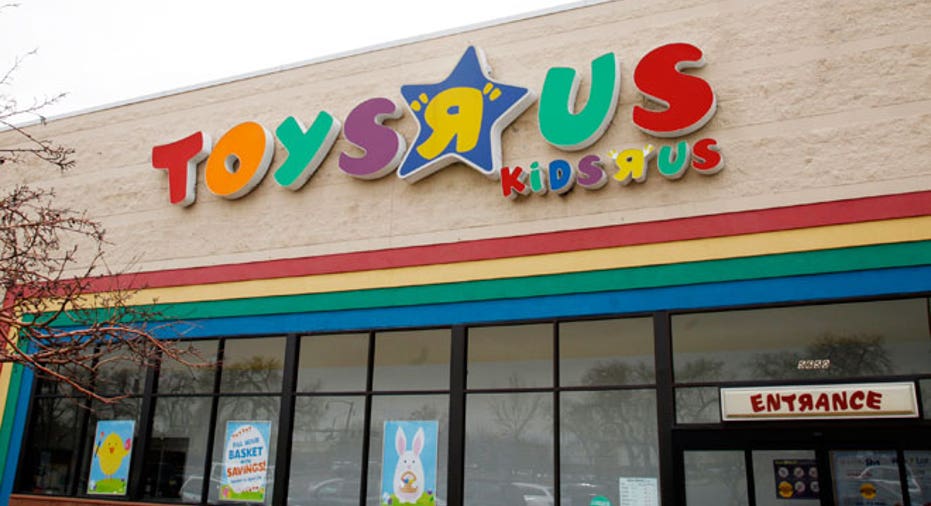 Shares of U.S. toy companies Mattel Inc <MAT.O> and Hasbro Inc <HAS.O> fell on Monday on concerns that retailer Toys "R" Us, a major customer, could be filing for bankruptcy before the holiday sales season.
In the latest sign of distress that has ripped through traditional brick-and-mortar retailers, sources said late on Friday that Toys "R" Us was working to put together a loan to fund its operations in a potential Chapter 11 filing.
Toys "R" Us declined to comment.
The company is one of the three largest customers for both Mattel and Hasbro, according to the companies' most recent annual reports. The other two are Wal-Mart Stores Inc <WMT.N> and Target Corp <TGT.N>.
Mattel said in its annual report that it typically makes sales on credit, without collateral, and it warned that a bankruptcy filing by any major customer could significantly affect revenue and profitability.
"If there is any kind of bankruptcy filing, it will have a major disruption for all of the toy suppliers," said Lutz Muller, chief executive officer of toy retail consultancy Klosters Trading Corp. "Toys "R" Us needs to have money in place to get merchandise on the shelves ahead of the holiday season."
Toys "R" Us is the second-largest U.S. toy retailer behind Amazon.com Inc <AMZN.O>, according to data compiled by Muller.
Mattel's shares dropped 5.7 percent to $14.95, and Hasbro was down 1 percent at $93.90 in afternoon trading. Jakks Pacific Inc <JAKK.O>, a smaller U.S. toy company that also relies on Toys "R" Us for its business, fell 7.2 percent to $2.83.
Mattel, Hasbro and Jakks did not immediately respond to requests for comment.
(Reporting by Tracy Rucinski in Chicago; Additional reporting by Tom Hals in Wilmington, Delaware and Jessica DiNapoli in New York; Editing by Lisa Von Ahn)