Total SA's CEO Thinks You Should Know These 5 Key Points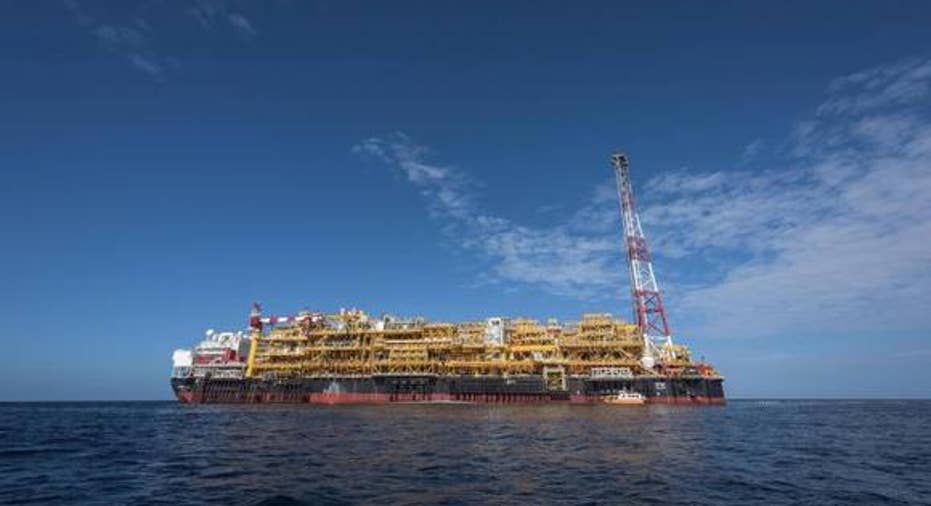 Image source: Total.
Last quarter, Total SA's earnings looked like a gem compared to its Big Oil peers. Strong downstream results coupled with just enough resiliency from its exploration and production business suggests that Total may be the best stock in its space right now.
The company may be doing rather well despite the current oil and gas market, but it isn't simply sitting on its laurels based on these results. On its most recent conference call, Total CEO Patrickde la Chevardiere gave investors some very insightful information about the company's future. Here are five quotes from de la Chevardiere that any Total investor should ponder.
The refining party may start winding downOver the past two quarters, Total has benefited immensely from very favorable refining margins, especially in Europe. The European Refining Margin Indicator last quarter was at the highest it has been in a decade, and the second quarter was quite strong as well. According to de la Chevardiere, though, investors may want to temper their expectations for the upcoming quarter:
Without those high downstream margins, already low earnings results could get even worse. This may not be as bad for Total than some of its Big Oil peers because its upstream profits have been much more resilient, but the last thing investors want is more bad news.
Being creative with the dividend for now, but shouldn't need to for longPaying out a dividend for any energy company right now is tough. Low prices have reduced operational cash flows to a trickle with very little, if any, left over after capital expenditures. To reduce the cash costs of its dividend, management has issued a scrip dividend, where investors get additional shares in the company in lieu of cash. It's not an ideal way to pay dividends, but it can be effective over a year or so to maintain payments. According to de la Chevardiere, the program has been very popular among its shareholders, but it believes that within a year it won't need to keep it up:
Even though $60 per barrel sounds like a high price today, over the long term, it looks to be a pretty decent price level to use for budgeting purposes. If the company can fully fund its capital spending and all of its dividend with cash by 2017 with $60-per-barrel oil, then Total could be in pretty good shape over the long term.
LNG is a big deal for usFor most investors in this space, the first integrated oil and gas company that comes to mind when talking about LNG is Royal Dutch Shell . Once the BG Group merger is complete, the company will have more than double the LNG production capacity of any other Big Oil player. Even though Total's LNG footprint is smaller than Shell's, that doesn't mean it's an insignificant part of the business. As de la Chevardiere pointed out, LNG is a huge part of the business:
That's right: LNG is currently responsible for about 30% of Total's upstream profits even though it's only 15% of production. In the coming years, LNG could become an even larger component than that. Its Yemen LNG facility has been down for some time because of the civil conflict; it just started loading cargoes at the Gladstone LNG facility; the Yamal LNG facility in Russia is 30% complete; and the company is in the planning stages of another LNG facility in Papua New Guinea. Hopefully, Total's projections for LNG demand are correct, because it is making a very big bet on it.
Staying the courseEven though oil and gas prices have remained stubbornly low all year and there are few signs that a price recovery will happen anytime soon. Total still plans on sticking to its capital expenditure forecasts for the next few years, as described by de la Chevardiere:
In this case, deflation is any savings the company could capture from things like lower services contract rates. So, basically, all of the current projects in this two- to three-year time horizon will continue as scheduled, and if the company can get some better-than-budgeted contract rates, then all the better.
Benefit from Iran reentering the market?One of the factors that has many energy investors worried over the next year or so is Iran ramping up production following the most recent nuclear agreement, and prices will continue to drop as a result. Total, though, sees some opportunity here when sanctions are officially lifted. According to de la Chevardiere:
Iran has a vast wealth of natural gas and oil reservoirs that have been underutilized for many years because of economic sanctions, but Total was one of the major players in the country pre-sanction. So don't be surprised if Total were to secure some large contracts to work in Iran when the opportunity is available.
The article Total SA's CEO Thinks You Should Know These 5 Key Points originally appeared on Fool.com.
Tyler Crowe has no position in any stocks mentioned.You can follow him at Fool.comor on Twitter@TylerCroweFool.The Motley Fool recommends Total (ADR). Try any of our Foolish newsletter services free for 30 days. We Fools may not all hold the same opinions, but we all believe that considering a diverse range of insights makes us better investors. The Motley Fool has a disclosure policy.
Copyright 1995 - 2015 The Motley Fool, LLC. All rights reserved. The Motley Fool has a disclosure policy.