Total SA Wraps Up 2016 With a Strong Showing From Earnings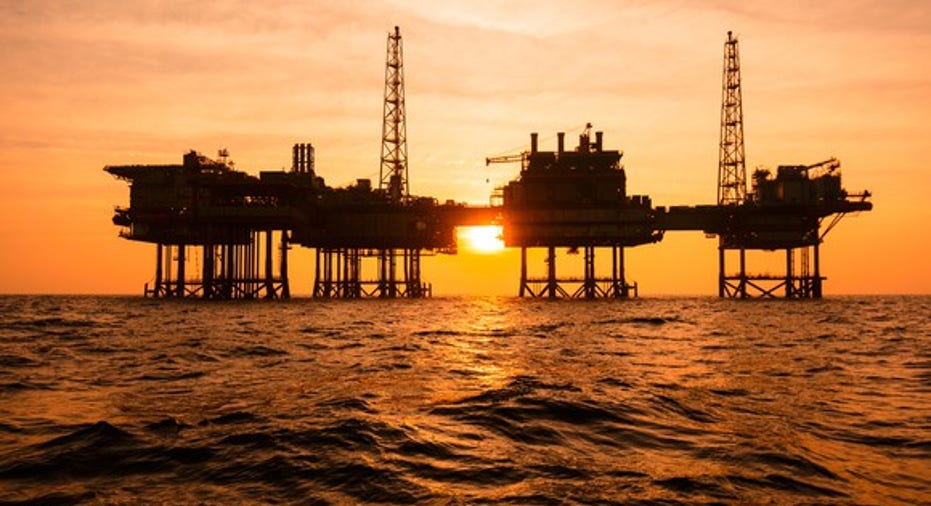 There is a very reasonable argument to be made that Total (NYSE: TOT) has been the most successful integrated oil and gas major over the past two years, even if its share price may not reflect it. The company's fourth quarter earnings really added to that argument as the company posted strong operational results from both its production and refining arms while cranking out solid cash flow figures.
Here's a quick run down of Total's results, some of the significant events that happened this past quarter, and what investors can look forward to in 2017.
Image source: Getty Images.
Total's results: The raw numbers
*IN MILLIONS, EXCEPT PER-SHARE DATA. DATA SOURCE: TOTAL SA EARNINGS RELEASE.
As has been the case with every other integrated oil and gas company over the past several quarters, there are some quriky accounting things that you need to consider when looking at these numbers. Total's net income is quite a bit lower this past quarter because the company took a $1.9 billion asset writedown related to several natural gas assets such as its Gladstone LNG, Angola LNG, and Laggan-Tormore gas and condensate platform in the U.K. Without these impairments, fourth quarter earnings would have been in the $2.4 billion range.
On the other side of the coin, that operational cash flow result is a little misleading, too. $2.2 billion of that cash flow number is from a draw-down in working capital. Without that working capital draw, operational cash flow would have been $4.7 billion. That's still a decent upgrade from the fourth quarter last year, though.
What is most surprising for Total was that it saw large gains at both its upstream and refining business segments. For the most part, other integrated majors this past quarter have been able to make gains on their upstream business, but at the expense of their downstream operations. One reason for this is that Total doesn't have much of a refining footprint in the U.S. where refining performance has been the weakest in 2016, whereas refining margins in Europe and other parts of the world have remained rather strong.
DATA SOURCE: TOTAL SA EARNINGS RELEASE, AUTHOR'S CHART.
What happened with Total this past quarter?
Upstream production grew 4.7% compared to the same quarter last year, all of that production gain coming from natural gas. The start-up of Angola LNG, Laggan-Tormore, and the acquisition of a higher working interest in its Barnett shale gas fields were the largest contributors to this. It should also be noted that the Kashagan oil field in Kazakhstan started up in the quarter, but it will likely take some time before that facility ramps up to full production.
The fourth quarter was a busy one with lots of deals and acquisitions. It signed a deal to add to its working interest in its Lake Albert discovery in Uganda; it entered into a $2.2 billion strategic alliance with Brazilian oil company Petrobras(NYSE: PBR) to buy several oil and power assets; it acquired a stake in an LNG import terminal in Ivory coast as well as a share of an LNG export terminal in the U.S., and signed a deal to develop the South Pars gas field in Iran.
On the divestment side of things, Total divested a stake in an offshore field in Norway, an interest of a pipeline company in France, and sold its specialty chemicals business Atotech for $3.2 billion. The deal for Atotech was announced last quarter, but this quarter was the one where it realized the gain.
Total announced two major discoveries this past quarter, its North Platte field in the U.S. Gulf of Mexico and the Owowo offshore field in Nigeria. The company also won the rights to develop three offshore blocks with BP and Statoil in the most recent Mexico offshore auction
Net debt to equity saw a decent decline to 27% at the end of the quarter. Management is now targeting a net debt to equity ratio of 20% by the end of 2017 through both asset sales and increases in cash flow from operations.
What management had to say
It's pretty clear from the statements from CEO Patrick Pouyanne that he is quite proud of the results the company has put up in the year and is very optimistic for the future of the company.
10-second takeaway
Total ended 2016 on a relatively strong note as it showed gains across its two largest business segments despite the lower oil and gas prices. The big reasons for those results was from some significant cost cutting as well as significant production gains.
Looking ahead, management expects to see strong improvements in 2017. It is targeting another better than 4% growth in production as well as even more cost cutting to the point that it can meet all of its capital spending for the year from operational cash flow with oil at $40 per barrel, and that it can cover capital spending and dividends with cash at less than $50 per barrel. If oil prices remain in this $55 per barrel range for the year, investors can expect good things from Total in the future.
10 stocks we like better than TotalWhen investing geniuses David and Tom Gardner have a stock tip, it can pay to listen. After all, the newsletter they have run for over a decade, Motley Fool Stock Advisor, has tripled the market.*
David and Tom just revealed what they believe are the 10 best stocks for investors to buy right now... and Total wasn't one of them! That's right -- they think these 10 stocks are even better buys.
Click here to learn about these picks!
*Stock Advisor returns as of February 6, 2017
Tyler Crowe owns shares of Total. The Motley Fool recommends Statoil and Total. The Motley Fool has a disclosure policy.