Top Tech Stocks to Buy in 2017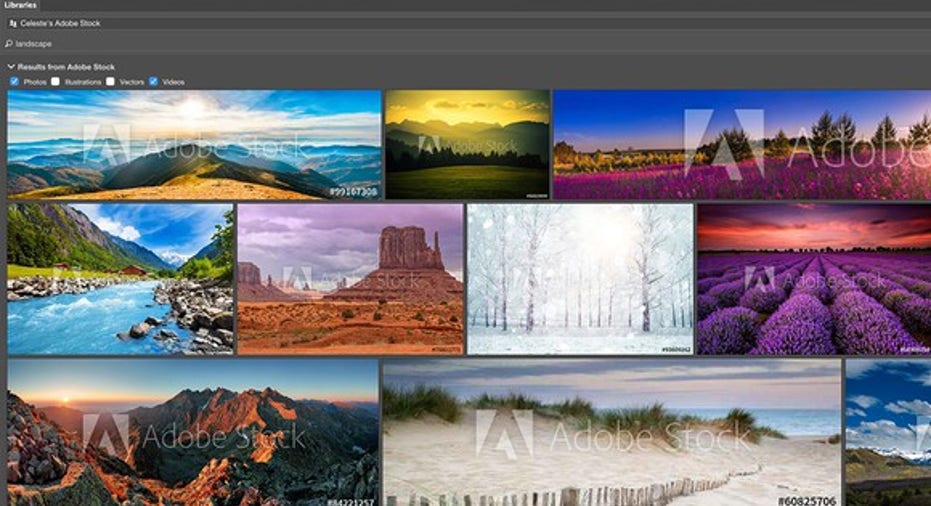 Whether investors are in search of growth and income, value, or long-term appreciation, the tech sector has sound alternatives. The digitization of the world around us, including the Internet of Things, the cloud, and multiple touch points driving an unprecedented amount of data has resulted in market opportunities with nearly unlimited potential.
The solutions needed to take advantage of the fast-changing tech marketplace include comprehensive data analytics from the likes of IBM (NYSE: IBM) and powering cloud data centers, a market dominated by underappreciated Intel (NASDAQ: INTC). The cloud is also home to Adobe Systems (NASDAQ: ADBE), which has transformed it into a financially rock-solid business with skyrocketing recurring revenue.
Image source: IBM.
Growth and income on sale
It may seem counterintuitive to include IBM on a list of top stocks, given that its stock has skyrocketed 40% the past year. But don't dismiss IBM. As CEO Ginni Rometty undertook the arduous task of transitioning away from legacy enterprise hardware, IBM's stock had languished for years.
The result is that even after its share price jump, IBM remains a top tech stock in 2017 for a couple of reasons. One, IBM is still ridiculously cheap based on earnings expectations. And two, IBM can attribute its stellar performance to delivering on its "strategic imperatives."
Last fiscal year, IBM generated $32.8 billion in combined strategic imperatives sales, equal to 41% of its $79.9 billion in total revenue. That was a goal Rometty had targeted for next year, but IBM is hitting on all cylinders where it counts. Yet it's still trading at a mere 12 times forward earnings. And boasting one of the tech industry's best dividends of 3.2% makes IBM a growth and income investor's must-have stock.
Image source: Adobe Systems.
An unlikely cloud leader
It was about four years ago that Adobe CEO Shantanu Narayen got serious about his intention to shift to a recurring revenue model with the introduction of its Creative Cloud. Fast-forward to last quarter's and year's earnings report, and it's become clear Adobe's shift to a sustainable, relatively reliable source of revenue is working like a charm.
Of 2016's record sales of $5.85 billion -- a 22% jump over the prior year -- $4.01 billion of was generated from its Digital Media unit's annual recurring revenue (ARR) model, equal to nearly 69%. Leading the way in the fourth quarter was Adobe creative cloud's 33% increase in ARR to $866 million. Adobe's Marketing Cloud fared well, too, climbing 32% in the fourth quarter to $465 million.
The good news for growth investors is Adobe is hardly resting on its laurels. Adobe has recently unveiled a voice-activated speech and image editing tool, as well as working on incorporating both virtual reality and augmented reality into its solution. Considering it's sitting on a record $2 billion in deferred revenue, Adobe is primed for yet another stellar year.
Image source: Intel.
Still underappreciated
Based on its stock price, Intel didn't impress many last quarter. After reporting an all-time revenue high of $59.4 billion annually and $16.4 billion in the quarter, Intel's share price hasn't budged from pre-earnings levels. Intel handily beat analyst estimates for both quarterly revenue and earnings per share, excluding one-time items. Pundits had expected EPS of $0.74 and sales of $15.7 billion.
Similar to IBM, Intel is in the midst of a transition, with an eye toward burgeoning new markets, including IoT, cloud data centers, and security, among others. How is the transition coming along? Intel ended 2016's fourth quarter with IoT sales climbing 16% to $766 million, data center revenue jumping 8% to $4.7 billion, and security-related revenue of $550 million representing a 7% year-over-year increase.
Much of Intel's 10% increase in revenue last quarter fell to the bottom line, thanks to managing operating expenses effectively. Intel is growing the revenue drivers that will determine its future, and it's trading at just 12.5 times forward earnings. Its relative value, long-term prospects, and 2.8% dividend yield are why underappreciated Intel is worth a good, long look in 2017.
10 stocks we like better than IBM When investing geniuses David and Tom Gardner have a stock tip, it can pay to listen. After all, the newsletter they have run for over a decade, Motley Fool Stock Advisor, has tripled the market.*
David and Tom just revealed what they believe are the 10 best stocks for investors to buy right now... and IBM wasn't one of them! That's right -- they think these 10 stocks are even better buys.
Click here to learn about these picks!
*Stock Advisor returns as of January 4, 2017
Tim Brugger has no position in any stocks mentioned. The Motley Fool recommends Adobe Systems and Intel. The Motley Fool has a disclosure policy.