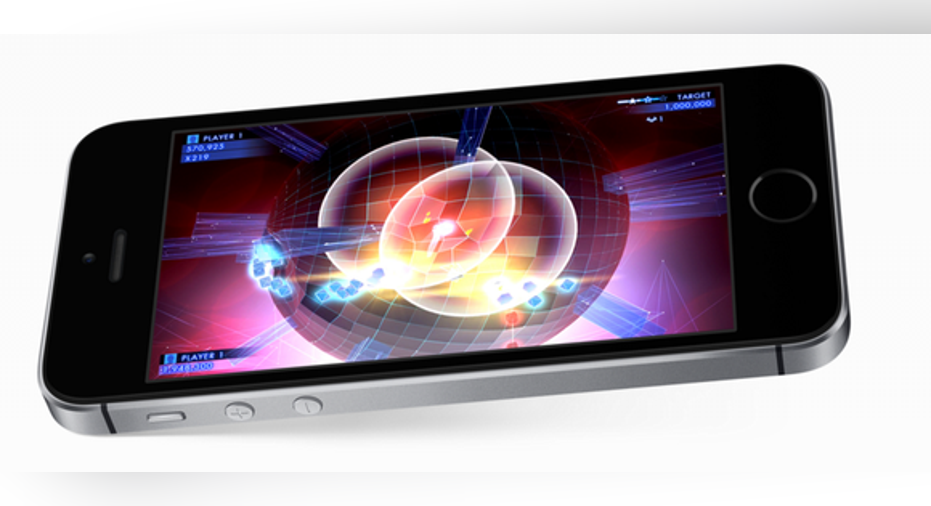 With thousands of stocks to choose from, many new investors can feel overwhelmed when initially constructing their portfolios. But by narrowing your focus to just the best businesses around, the universe of choices shrinks to a much more manageable size.
Read on to find out why Disney (NYSE: DIS), McCormick (NYSE: MKC), Johnson & Johnson (NYSE: JNJ), and Apple (NASDAQ: AAPL)make great stock choices for people who are early in their investing career.
Disney
Intellectual property acts like a wide competitive moat around a business, which helps explain how Disney has produced such great long-term stock market returns. Through its collection of film studios including Pixar, Marvel, Disney Pictures, Disney Animation, and Lucasfilm, the entertainment giant last year beat all rivals in terms of total box-office receipts. Sequels such asFinding Dory played a key role in that result, but so did refreshed properties such asJungle Book.
Image source: Disney.
A big run at theaters is just the start of a long trip through Disney's media empire for any successful brand, with likely stops at its consumer-products division, parks and resorts, and television networks. The entertainment giant rings the register at each of these segments, and that simple formula has produced record operating results in each of the past six fiscal years.
Johnson & Johnson
With a single investment in Johnson & Johnson, beginning investors receive ownership in a deep bench of healthcare businesses. In consumer products, the company boasts some of the world's biggest brands in skin care, baby care, and wound care. Its medical-device segment, meanwhile, is a $25 billion business that spans orthopedics, surgery, and vision care. But pharmaceutical sales played the biggest role in the company's market-thumping growth last year, thanks to its 12% growth behind drug brands such as Remicade and Stelara.
Thanks to an annual research-and-development budget of $9 billion a year, Johnson & Johnson maintains a formidable pipeline of new products. That long-term focus explains how the company could produce such strong returns for investors over the past few decades. Continued innovation across its business lines should power.
McCormick
Spice and flavorings specialist McCormick has been selling its products since 1915, and a few of its biggest modern brands include McCormick, Old Bay, Club House, and Schwartz. As the leader in the key spice, herbs, and seasonings markets, the company can elbow out smaller, local competitive brands for valuable shelf space at grocery stores.
Unusually strong profitability is evidence of that persistent market power. McCormick's gross profit margin jumped higher by more than a full percentage point last year to 41.5% of sales. An uptick in volume helped drive that boost, but so did higher average prices.
Looking ahead, the company expects the spice industry to grow at a 5% pace over the next few years. Continued market-share growth should keep McCormick expanding at a faster clip than that, though,
Apple
Your odds for success rise when buying stocks that boast strong brands. And there are few companies in the world with as much brand power as Apple. According to the latest rankings from Forbes, for example, Apple's brand value is over $150 billion -- well ahead of second-place Alphabet's Google and its $83 billion brand.
To keep that enviable position, Apple needs to continuously wow consumers with tech innovations. Yet its track record on that score is impressive. It sold 5% more iPhones during the most recent quarter while also logging a healthy boost in average selling prices.
Image source: Apple.
Thanks to its massive installed base of devices, Apple is seeing its business shift more toward services such as iTunes and Apple TV. And since these sales are steadier and highly profitable, investors stand to benefit from a recurring sales stream that lessens the risk that a major product flop will torpedo the company's broader results.
Of course, there's no way to eliminate stock market investing risk. However, by limiting your search to companies with strong market positions, powerful brands, and diverse product lines, you boost your chances at building a portfolio you feel confident holding through the inevitable ups and downs. That steady hand will serve you well at the beginning of -- and all throughout -- your investing career.
10 stocks we like better than Walt DisneyWhen investing geniuses David and Tom Gardner have a stock tip, it can pay to listen. After all, the newsletter they have run for over a decade, Motley Fool Stock Advisor, has tripled the market.*
David and Tom just revealed what they believe are the 10 best stocks for investors to buy right now... and Walt Disney wasn't one of them! That's right -- they think these 10 stocks are even better buys.
Click here to learn about these picks!
*Stock Advisor returns as of April 3, 2017
Suzanne Frey, an executive at Alphabet, is a member of The Motley Fool's board of directors. Demitrios Kalogeropoulos owns shares of Apple and Walt Disney. The Motley Fool owns shares of and recommends Alphabet (A shares), Alphabet (C shares), Apple, Johnson & Johnson, and Walt Disney. The Motley Fool recommends McCormick. The Motley Fool has a disclosure policy.