Top Consumer Stocks to Buy in 2017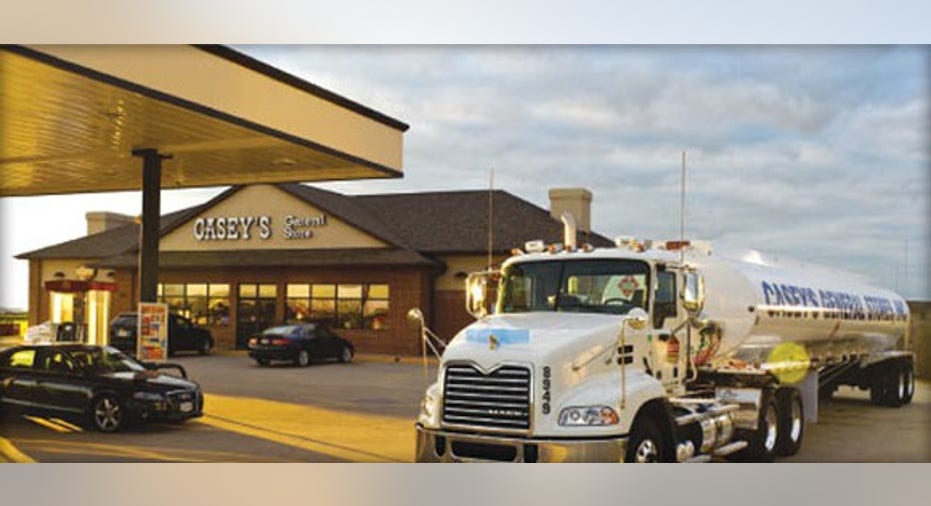 The year 2016 was not a good year for most retailers. Several high-profile chains filed for bankruptcy -- I'm looking at you, Sports Authority and Eastern Mountain Sports -- and big-box retailers like Macy's, Sears, J.C. Penney, and even Wal-Mart reported dismal sales that led them to close hundreds of stores.
Thankfully, even in today's ever-changing retail environment, there are still a handful of winning retail concepts that could turn into winning investments over the long term. Read on to see why I think that Chipotle Mexican Grill (NYSE: CMG), Duluth Holdings (NASDAQ: DLTH), and Casey's General Stores (NASDAQ: CASY) are three such companies.
Image source: Getty Images.
The turnaround has begun
Chipotle's shareholders have had to suffer through a brutal 18-month period following the company's foodborne-illness crisis. Chipotle's same-store sales plunged as customers left the stores en masse in search of safer alternatives, causing the company's profits to evaporate. Things got so bad that the company even had to say goodbye to one of its longtime co-CEOs.
Thankfully, investors finally got some good news a few days ago when the company announced its preliminary results for the fourth quarter. While management reported that total same-store sales declined by 4.8% in the period, that number included a 14.7% increase in comparable store sales for the month of December. Thus, it looks like the combination of 'easy comps' and consumers regaining confidence in the company's food-safety moves is starting to take hold.
Image source: Chipotle Mexican Grill.
While management still has plenty of work to do before it can sound the all-clear, December's numbers hint that the turnaround is finally in sight. If true, then the company should be able to build upon December's momentum throughout 2017. That could lead to a return of investors' confidence, turning this beleaguered restaurant stock into an outperformer.
Expansion on the horizon
Duluth Holdings has been a home-run investment since it first hit the public markets in late 2015. The company's success is rooted in its commitment to sell functional clothing and accessories to tradespeople in rural areas. Duluth also differentiates itself in the marketplace by using its offbeat sense of humor to market its clothing:
Image source: Duluth Trading Company.
The combination has helped Duluth to build up a loyal following. In turn, the company's revenue and profits have been screaming higher for several years in a row. What makes Duluth such an attractive investment right now is that the company is still in the very early stages of expansion. In fact, Duluth's retail footprint is amazingly small; it only operates 16 retail stores, but has already identified 100 desirable locations in the U.S. that it believes could support new stores. That gives this company a massive amount of room for further expansion, which suggests that the good times are just getting started
A stealth pizza company
At first, you might be surprised to learn that I find a gas-station operator a compelling investment idea. However, I think that Casey's General Store has stumbled upon a fascinating business model that positions it for great success in the years ahead.
While Casey's does sell a lot of gasoline, the bull thesis for owning the company's stock has nothing to do with the price of oil. Instead, I think that Casey's should be looked as a fast-growing pizza and grocery-store concept that just happens to sell gasoline, too.
What makes Casey's unique is that the company prefers to set up shop in very small towns -- so small that when a Casey's opens up, it is often the only place in town where you can get groceries, gas, and prepared foods quickly. This keeps the competition very low, which helps to explain how a gas-station operator sells 15 million pizzas each year. Believe it or not, that makes Casey's the fifth-largest pizza chain in the country.
Image source: Casey's General Stores.
Right now Casey's stores can only be found in 15 states, which means the company has plenty of room left to expand its footprint.
Since gas, groceries, and pizza won't be going out of style anytime soon, I think that Casey's is a top-notch retailer to consider adding to your portfolio today.
10 stocks we like better than Chipotle Mexican Grill When investing geniuses David and Tom Gardner have a stock tip, it can pay to listen. After all, the newsletter they have run for over a decade, Motley Fool Stock Advisor, has tripled the market.*
David and Tom just revealed what they believe are the 10 best stocks for investors to buy right now... and Chipotle Mexican Grill wasn't one of them! That's right -- they think these 10 stocks are even better buys.
Click here to learn about these picks!
*Stock Advisor returns as of January 4, 2017
Brian Feroldi owns shares of Chipotle Mexican Grill. Like this article? Follow him on Twitter, where he goes by the handle @BrianFeroldi, or connect with him on LinkedIn to see more articles like this.
The Motley Fool owns shares of and recommends Casey's General Stores and Chipotle Mexican Grill. The Motley Fool recommends Duluth Holdings. The Motley Fool has a disclosure policy.