Top Casino Stocks for 2017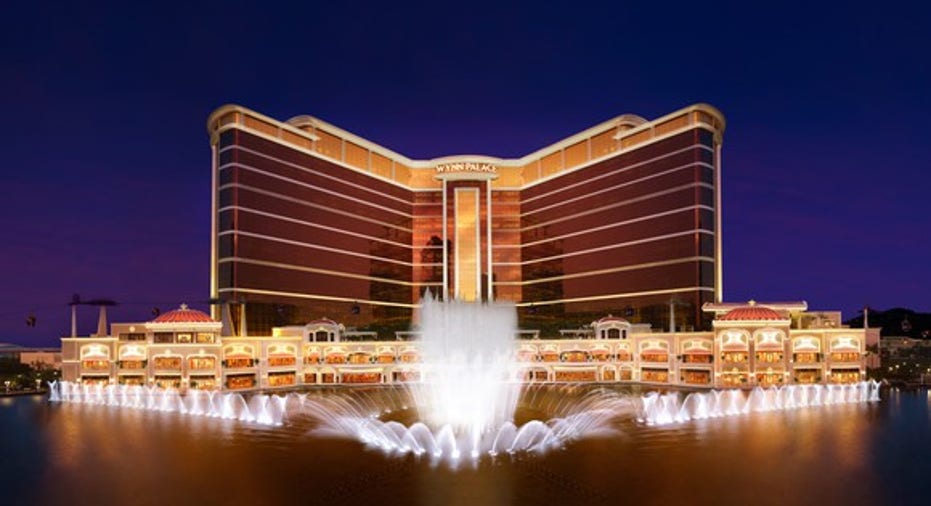 The year 2016 was a year of transition for the global gaming industry. Macau's gaming revenue continued to fall through the first half of the year but (finally) began growing again in the second half. At the same time, new resorts from Wynn Resorts (NASDAQ: WYNN) and Las Vegas Sands (NYSE: LVS) opened, which will cannibalize revenue from existing resorts, an incremental negative for Melco Crown (NASDAQ: MPEL) and MGM Resorts (NYSE: MGM) in the region.
Meanwhile, Las Vegas continued its slow and steady recovery, and that helped drive shares of MGM Resorts higher. Heading into 2017, where is the gaming industry headed, and which stock presents a compelling value? Read on to find out.
The gaming industry is changing
A few years ago, Macau was the big growth market and Las Vegas was an afterthought. Today, Macau has stabilized but 2016 growth has still seen a 4.3% decline through the first 11 months of the year. And while 2017 could see growth in the mid-single digits, there are some potential headwinds. China recently lowered the amount of money people can pull from ATMs in Macau, a sign they may not be done cracking down on Macau's gaming industry.
Las Vegas has been stagnant for four years now, but it's consistent from a gaming perspective and resorts are able to continuously raise prices on hotel rooms. Add to that other non-gaming revenue like nightclubs, malls, and restaurants, and Las Vegas is slowly but steadily adding to cash flow generation.
All of this ties into how investors should look at valuation today.
How expensive gaming companies are today
One of the best ways to measure a gaming company's value is by comparing enterprise value (net debt plus market cap) to EBITDA, a measure for cash flow coming from a resort. The figures for these four companies can be seen below.
Data sources: Company earnings releases and Yahoo! Finance. Table by author.
On the surface, it looks like Melco Crown is the cheapest stock in the group and Wynn Resorts is the most expensive. But Wynn Resorts just completed its most expensive resort ever and eventually it will begin generating hundreds of millions in EBITDA annually. If we assume it generates $600 million in annual EBITDA -- similar to the less expensive Wynn Macau -- the stock's EV/EBITDA ratio falls to 9.0, which is probably a better measure of its value.
Melco Crown also doesn't have any near-term growth resorts and has lost the support of James Packer and his company Crown Resorts, a namesake for the company. So, Melco Crown may not be well positioned long-term, even if it's cheap.
Image source: Wynn Resorts.
Which is the best stock today?
I think investors looking at gaming stocks today have two great investment options. MGM Resorts is the steady operator that's slowly growing and will open an new resort in Macau in 2017, incrementally adding to cash flow. If you're a risk-averse gaming investor, this is the best stock.
If you think a Macau recovery is on the horizon, then Wynn Resorts is an incredible value. The company's Wynn Palace will ramp revenue and EBITDA throughout 2017 and benefit from its location near the airport and light rail when construction around the resort is complete. The risk is that Macau goes into decline again, which impacts Wynn more than MGM, but right now it looks like Macau is slowly growing again.
10 stocks we like better than Wynn Resorts When investing geniuses David and Tom Gardner have a stock tip, it can pay to listen. After all, the newsletter they have run for over a decade, Motley Fool Stock Advisor, has tripled the market.*
David and Tom just revealed what they believe are the 10 best stocks for investors to buy right now... and Wynn Resorts wasn't one of them! That's right -- they think these 10 stocks are even better buys.
Click here to learn about these picks!
*Stock Advisor returns as of Nov. 7, 2016
Travis Hoium owns shares of Wynn Resorts. The Motley Fool has no position in any of the stocks mentioned. Try any of our Foolish newsletter services free for 30 days. We Fools may not all hold the same opinions, but we all believe that considering a diverse range of insights makes us better investors. The Motley Fool has a disclosure policy.