Top 3 diamonds fetch $24.1M at Sotheby's auction in Geneva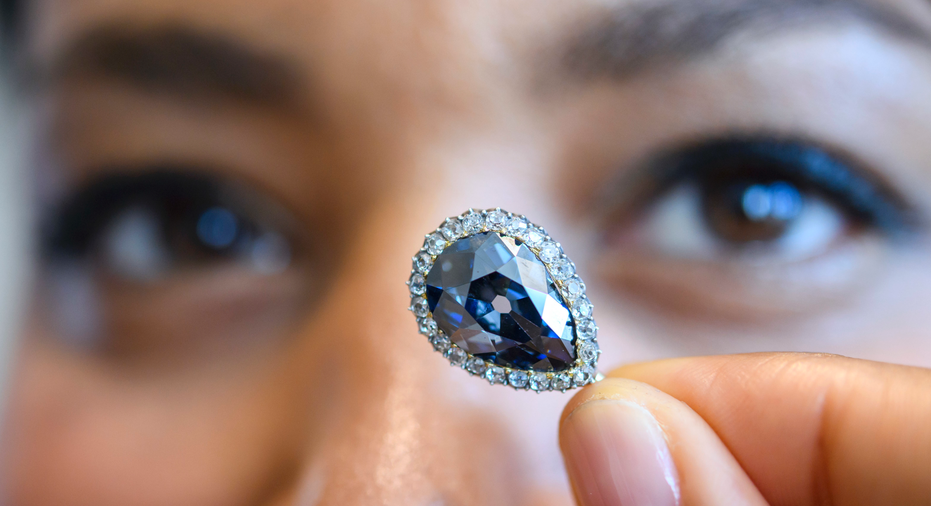 Sotheby's says two white diamond rings have sold for a combined $17.4 million at a Geneva auction, while a blue diamond given to the queen of Spain over three centuries ago brought over $6.7 million.
All three topped pre-sale estimates Tuesday. None of the buyers were identified by name.
The Farnese Blue is a 6.16-carat, pear-shaped blue diamond given in 1715 to Elisabeth Farnese, wife of King Philip V of Spain. It appeared at auction for the first time after being passed down through royal families in Spain, France, Italy and Austria. It had been expected to fetch $3.7 million-$5.3 million.
Sotheby's spring sale also included two D-color white diamonds discovered in Botswana. A 51.7-carat round-cut diamond ring sold for $9.2 million. A 50.4-carat oval-cut diamond went for $8.1 million.