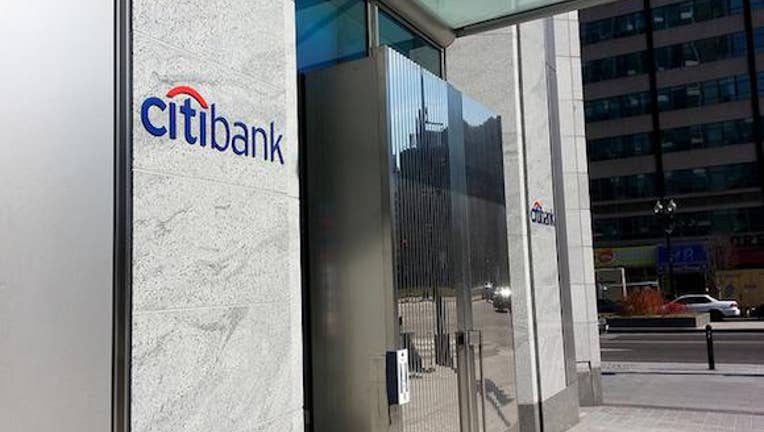 It wasn't that long ago that we all thought of Amazon.comas just a convenient place to buy books. But in addition to its digital media prowess, fashion lines, hardware sales, and (failed) phone launch, the company is alsothe dominant player in the cloud services segment.
But it wants more. No longer is Amazon Web Services (AWS) satisfied with hosting your favorite TVshows or helping the CIA store its intelligence data. Now it wants to host your financial information as well.
Amazon is in talks with Citigroup, Goldman Sachs Group and J.P. Morgan Chase & Co., and is trying to convince them that it can serve up the security and regulatory compliancy to host financial information, according to a recent Wall Street Journal article.
Why tackle the financial services market The financial services cloud space is a huge, untapped market for Amazon. According to IDC, the banking industry spent more more on public cloud computing -- $6.8 billion last year -- than any other segment (except for discrete manufacturing). And banking is expected to remain one of the top three biggest public cloud spending categories until at least 2019.
The banks benefit as well, of course. They get to offload all the responsibility of keeping their servers up and running and protecting customer data onto Amazon. The banks can save millions of dollars by ditching some of their servers, and all the tech upgrades come along with them.
Not the only cloud in town Amazon isn't the only web service for banks to choose from, of course. J.P. Morgan is considering Alphabet's Google as well, andMicrosoft could complete for the financial services business too.
But Amazon has the cloud computing advantage right now. The company leads its competitors with about 37% of the cloud market, while Microsoft takes the No. 2 spot with less than 9%, Salesforce follows with about 5%, and Google doesn't even make it into the top five cloud vendors.
And this advantage is already paying off. Amazon's web services grew 69% year-over-year and brought Amazon $7.8 billion last year. BGC Partners Analyst Colin Gillis estimates that AWS will generate $11.8 billion in revenue this year, and contribute 20% of Amazon's profits.
And Goldman thinks that Amazon's share of the market will increase even more, predicting that Microsoft and Amazon will take 76% of the cloud business by 2017. That's pretty significant considering that cloud computing will be worth about $32.9 billion by that time.
The market is essentially Amazon's to lose right now. The company's AWS offering is growing quickly, and will likely win at least some of the banks' cloud business, as long as it can convince the financial institutions that its service is safe.
I don't think investors will be disappointed as they look to AWS for more growth and additional revenue. Amazon already has a tremendous lead in the cloud space, and it's poised to make bigger gains -- especially if the big banks discover how important AWS could be to their business, just as other companies have.
The article Too Big to Fail: Amazon Takes Aim At the Financial Services Cloud originally appeared on Fool.com.
Suzanne Frey, an executive at Alphabet, is a member of The Motley Fools board of directors. Chris Neiger has no position in any stocks mentioned. The Motley Fool owns shares of and recommends Alphabet (A shares), Alphabet (C shares), and Amazon.com. The Motley Fool recommends Salesforce.com. Try any of our Foolish newsletter services free for 30 days. We Fools may not all hold the same opinions, but we all believe that considering a diverse range of insights makes us better investors. The Motley Fool has a disclosure policy.
Copyright 1995 - 2016 The Motley Fool, LLC. All rights reserved. The Motley Fool has a disclosure policy.