Toll Brothers' revenue misses, cuts FY gross margin view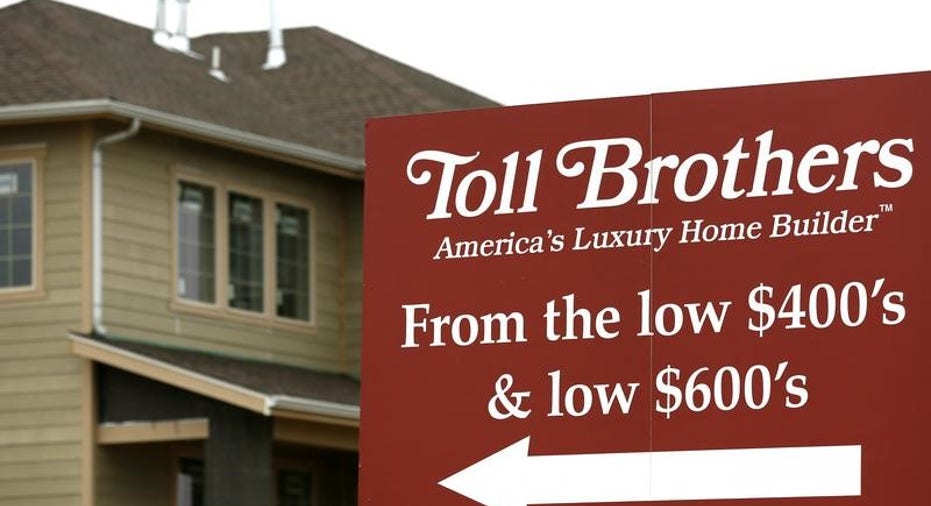 Toll Brothers' quarterly revenue missed Wall Street estimates as the U.S. luxury homebuilder sold homes at lower prices and the company cut the top end of its full-year gross margin forecast.
Toll, which builds homes that can cost upwards of $2 million, said its average selling price per home fell 6.1 percent to $791,400 in the third quarter ended July 31.
The company, which has been looking to sell to affluent millennials, introduced a new line of homes earlier this year with lower prices and quicker delivery times.
Total home sales rose 26 percent to 1,899 units.
The company on Tuesday cut the top end of its adjusted gross margin forecast for fiscal year ending October 2017 to 25.0 percent from 25.3 percent, while keeping the lower end unchanged at 24.8 percent.
Toll said its full-year home sales projection was impacted by the delay in delivering 150 homes due to the "floor joist recall by a major lumber manufacturer that has affected many builders in the industry."
The company said the homes will now be delivered in fiscal 2018.
Toll said it now expects to sell between 7,000 and 7,300 homes in fiscal 2017 compared with its previous forecast of 6,950 and 7,450 homes.
The Horsham, Pennsylvania-based company also narrowed its full-year revenue forecast range to $5.6 billion-$6.0 billion from $5.4 billion-$6.1 billion.
Orders, a key indicator of future revenue for homebuilders, rose about 24 percent to 2,163 in the third quarter.
The homebuilder said its net income rose to $148.6 million, or 87 cents per share, in the third quarter ended July 31 from $105.5 million, or 61 cents per share, a year earlier.
Toll's quarterly profit included a tax benefit of 17 cents related to the reversal of a state deferred tax asset valuation allowance.
Revenue rose 18.3 percent to $1.50 billion.
Analysts on average had expected quarterly profit of 69 cents per share, and revenue of $1.51 billion, according to Thomson Reuters I/B/E/S.
(Reporting by Pranav Kiran and Ankit Ajmera in Bengaluru; Editing by Arun Koyyur)