Toll Brothers Revenue Jumps 29.1%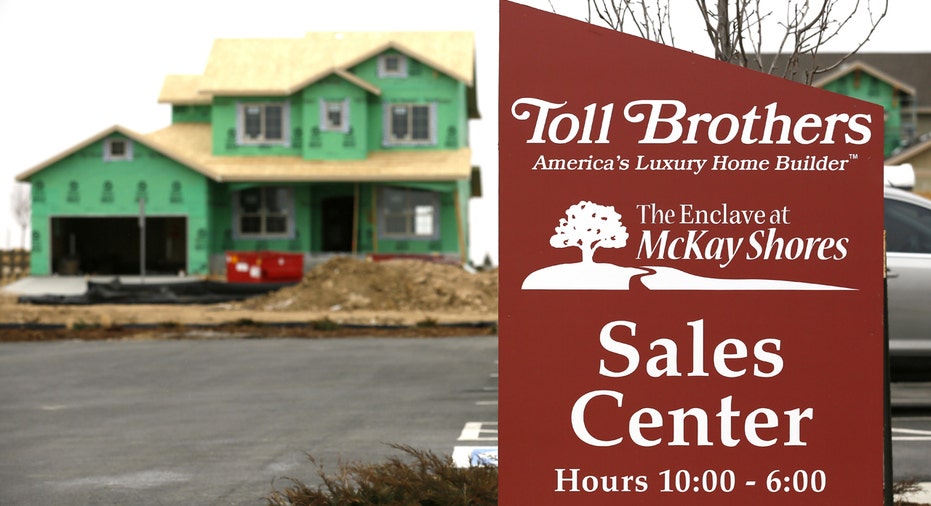 U.S. luxury homes builder Toll Brothers reported a better-than-expected rise in revenue for the fifth quarter in a row, boosted by higher home sales and average selling prices, and also gave an encouraging outlook for next year.
Toll Brothers said that its orders, a key metric of future revenue for homebuilders, rose 20.3 percent to 1,728 homes in the fourth quarter ended Oct. 31.
"We are encouraged as we look to FY 2017," Chief Executive Douglas Yearley said in a statement. "We are seeing positive demand trends in many regions."
Toll Brothers said the average price of homes sold increased to $834,300 in the quarter from $789,700 a year earlier, while the number of homes sold rose to 2,224 from 1,820.
The company, which has been building luxury homes for nearly half a century, said it expects to deliver between 1,000 and 1,250 home at an average price of between $750,000 and $780,000 in the current quarter.
Toll Brothers said its revenue rose 29.1 percent to $1.86 billion in the fourth quarter.
Net income fell to $114.4 million, or 67 cents per share, from $147.2 million, or 80 cents per share.
Excluding $121.2 million in warranty charges mainly related to older stucco homes and including some inventory writedowns, the company earned $1.15 per share.
On that basis, analysts on average were expecting a profit of 99 cents per share and revenue of $1.79 billion, according to Thomson Reuters I/B/E/S.
The company said it expects the purchase of Idaho-based Coleman Real Estate Holdings to hurt its 2017 adjusted gross margin by 30-40 basis points. It bought Coleman Homes in November for an undisclosed amount.
Toll Brother's shares had fallen 8.5 percent this year through Monday, slightly less than the Dow Jones U.S. home construction index's 8.8 percent decrease.
(Reporting by Arunima Banerjee in Bengaluru; Editing by Savio D'Souza)