Toll Brothers Revenue Jumps 23.5%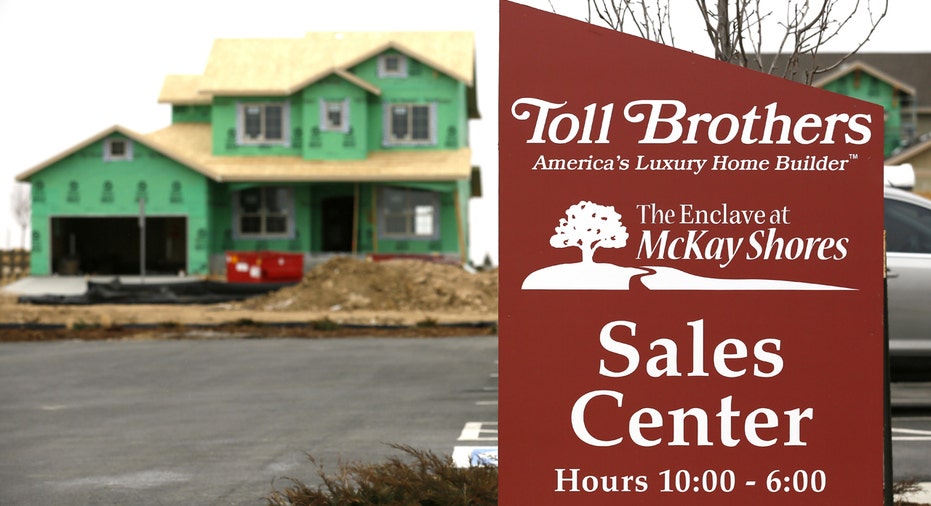 Toll Brothers reported a rise in revenue for the fourth straight quarter, beating analysts' estimates, as it sold more luxury homes at higher prices, suggesting a steady growth in the U.S. housing market.
Orders, a key metric of future revenue for homebuilders, rose 18.2 percent to 1,748 units in the third quarter, its highest growth in two years.
It also raised the lower end of its average selling price forecast for the year ending Oct. 31 to $840,000 from $820,000, maintaining the higher end at $850,000.
However, the company revised its forecast of home deliveries for the year to 5,900-6,200 homes from its previous range of 5,800-6,300 homes.
New U.S. single-family home sales rose more than expected in June, reaching their highest level in nearly 8-1/2 years, the latest sign that the housing market was gathering momentum.
The company said its net income rose to $105.5 million, or 61 cents per share, in the quarter ended July 31 from $66.7 million, or 36 cents per share, a year earlier.
Revenue jumped 23.5 percent to $1.27 billion.
Analysts on average had expected a profit of 61 cents per share and revenue of $1.25 billion, according to Thomson Reuters I/B/E/S.
(Reporting by Arunima Banerjee in Bengaluru; Editing by Sunil Nair)