Toll Brothers profit jumps 87.6 pct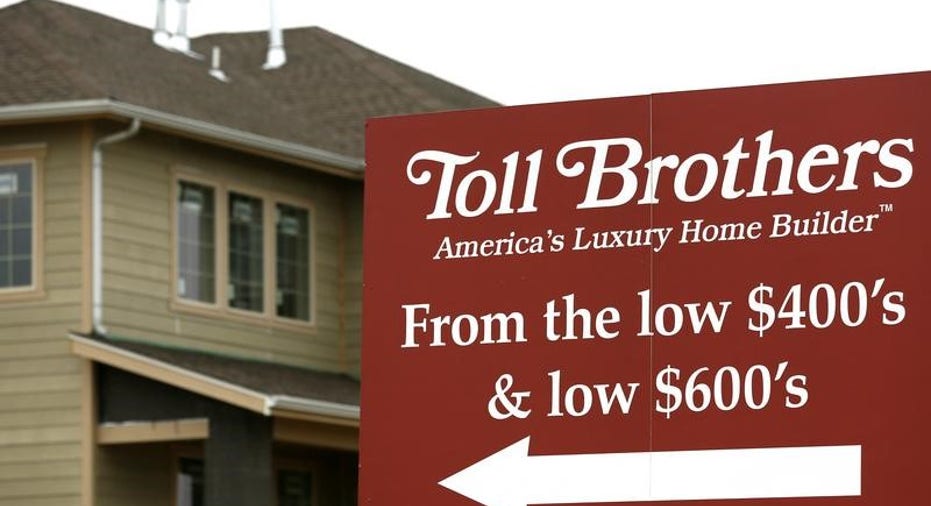 Toll Brothers reported on Tuesday a first-quarter profit that beat analysts' estimates, as it sold more luxury homes at higher prices, mainly in the Western United States.
Orders, a key metric of future revenue for homebuilders, rose 19.7 percent to 1,822 homes in the reported quarter.
Toll Brothers said the average price of homes increased to $826,000 from $773,700 a year earlier, while the number of homes sold rose to 1,423 from 1,190 in the first quarter.
The company, which has been building luxury homes for more than half a century, tightened its forecast for the number of homes it expects to sell in fiscal 2018 to between 7,800 and 8,600 units, from between 7,700 and 8,700.
The company's net income rose to $132.1 million, or 83 cents per share, in the quarter, from $70.4 million, or 42 cents per share, a year earlier.
The tax reform resulted in a benefit of $31.2 million. Excluding that, it earned 63 cents a share, according to Thomson Reuters I/B/E/S.
Revenue rose 27.7 percent to $1.18 billion.
Analysts on average had expected a profit of 61 cents per share and revenue of $1.18 billion.
(Reporting by Arunima Banerjee in Bengaluru; Editing by Shounak Dasgupta)